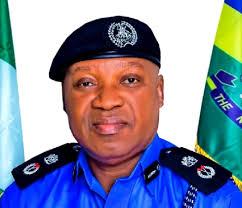 Members of the Board of Trustees (BoT) of the Association of Nigeria Licensed Customs Agents (ANLCA) has said the duo of Meers Kayode Farinto and Babatunde Murkailla, erstwhile national leaders of the association has merely exhibited their desperation to sit tight in office given their disrespectful claim that the Lagos State Commissioner of Police, Abiodun Alabi has "questions to answer" for granting police protection to members of the association to hold their meeting at the National Secretariat this week Wednesday.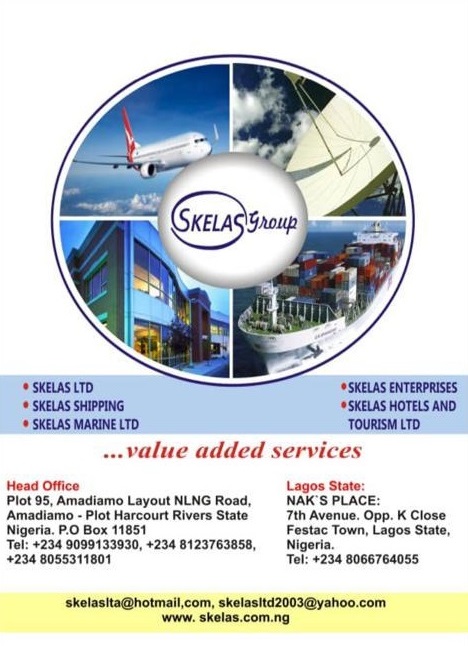 Chairman of the BoT, Alhaji Taiwo Mustapha who fired the first salvo, said the Lagos CP was diligent in carring out his official responsibility and cannot be queried for his judgement or accused of bias, least of all by those who seek to illegally perpetuate themselves in office.
Also reacting, other chieftains of ANLCA expressed disgust at the duo's tirade contained in a video clip that has gone viral, noting that the twosome needs pity because at various times, they have enjoyed police attention, and wondered why the sudden disdain because the same police have seen documented legal and superior claims that advised on the legitimacy of the BoT assuming control of the ANLCA Secretariat.
According to the BoT Chairman, "l have seen the video interview granted by Farinto and Mukailla, it is just a shame that having submitted themselves to several interventions by the police including the intervention of this same CP they are questioning his authority, it tells you how desperate and disrespectful they can be.
"The Lagos CP and by extension the police authority will continue to carry out their lawful duty of maintaining the public peace, security and protection irrespective of what people like these disgruntled guys think.
"You see the police does not require the endorsement of law breakers and pretenders to leadership position of institutions to do it's work. One thing l know is that Farinto and Mukailla are driven by desperation, they want to hang onto office forever, but we have tolerated their arrogance and impunity long enough because we wanted to be on the side of the law.
"The registered board is the custodian of the national secretariat, all it's assets and liabilities and it is within our power to assume control in the face of a lacuna.
"The tenure of the national leaders under which Farinto and company are making noise was encumbered by several legal constraints. Their tenure was terminated by a court order that commanded them to vacate office. But they stayed put in contempt of a number of court orders, until the expiration of their democratic tenure four months ago.
"All the while we tolerated them and engaged in several peace initiatives towards resolving the crisis amicably. But their level of impunity and intransigence reached a level that the image of ANLCA sank completely, and the board felt, it was the height of it and decided to end the nonsense."
Commenting, the Lagos zonal leader, John Offobike, fondly called Dan Katsina by associates described Farinto and Mukailla's statement as insulting and foolish.
"You can see how they have exposed their ignorance and frustration. Unfortunately they cannot dictate to the police how to do their job.
"Farinto is a bully, maybe he thought he can bully the CP, he has no respect for people and constituted authority and l pity him. His style is to try to blackmail and bully institutions, l don't know whether he is on drug or something.
"This police he is accusing of bias has been his hope of survival all this time, because he feeds them with lies and they were giving him protection.
"Now the board of trustees have supplied the police with derailed legal documents showing the Tony Nwabunike led executive together with Farinto and Mukailla has been acting in nullity, and saw reasons why the board should take control of the association.
"So sir, all these shenanigans are part of his strategy to try to use blackmail and deceit to return to the office, but the game is over. You know the law may be slow but at the end of the day, the law will prevail, that is what has happened."
He continued, "This registered BoT has been very tolerant and magnanimous, it has everything lawfully required to put some of these people and their sponsors in jail but they have resisted the temptation. They are very good human beings, because if you know the illegalities Tony, Farinto and Mukailla have committed, including obtaining judgments in law court through false submissions, it is enough to go to jail", he said.
Also reacting, the interim National Publicity Secretary, Mr. Joe Sanni said Farinto and Mukailla's utterances is in line with their known antics to mislead the general public, describing them as desperate individuals who want to cling to office illegally and in perpetuity for economic survival.
Sanni explained that the board has furnished the police with all the evidences to show that the sacked NECOM was illegally occupying office.
He said, "Yesterday this same Mukailla met me at the Area E Commander's office and was asking what l was doing in his office. I asked him how the office belonged to him and he kept quiet. He locked a public office belonging to over 2000 people, put the key in his office and ran away, he admitted that in his interview, can you imagine? And he turned around to ask why the board should come to the secretariat with policemen, when their propensity for thuggery and violence is common knowledge.
"The police have uncovered their lies and deceits, the CP approved the BoT request for police protection of the secretariat because these men can mobilize miscreants to go there and cause mischief or even arson, they are very desperate.
"Their lies is already known to the police and in the public domain, let them continue to sponsor false publications, the point is, for everyone of us including the journalists they pay to perpetuate the falsehood, our end will come one day and we will individually stand before God in judgement."
Recall that the BoT Wednesday took lawful possession of the National Secretariat, where an emergency general meeting was held, leading to the appointment of a caretaker executive committee led by Mr. Pius Ujubonu as interim National President.
The other executive members are Jamiu Adeyinka, Vice President; Joe Sanni, National Secretary; Francis Ituah, National Publicity Secretary; Alhaji Usman, Treasurer and Waheed Gbadamosi, Financial Secretary.
At the zonal level is Sir John Oforbike, Leader Western Zone, Sanusi Waking, Leader Northern Zone; and Obi Chima Leader Eastern Zone.