 G Hu KojiANLCA PURPORTED AGM: Fanning the ember of discordradually, the systemic failure of the Nigerian State may have begun to reflect in other sub components of our society. 
Perhaps, one of the early victims is the Association of Nigerian Licensed Customs Agents (ANLCA), which has been engaged in an unrelenting war of attrition, out of a supposed spill out from election malice and other misunderstandings, common place in every human gathering.
For reminder, let us reproduce the pressure points here, and know which the Board of Trustees (BoT) and the National Executive Committee (NECOM) have sat down to address; and also refresh the mind of stakeholders and innocent members of ANLCA, why none have been addressed; and who or what is constituting the problem.
After the inauguration of Mr. Tony Iju Nwabunike as National President, Lilypond chapter election was conducted, where the incumbent chairman re-contested. Nwabunike was reported to have sponsored own candidate to was believed to have done everything possible to ensure his victory, reportedly as a result of his determination to change the existing western zone executive structure, as a payback gambit for the failure of the zone to vote for him; despite winning the election.
The presidents candidate despite all the orchestrations however lost to the incumbent, and Nwabunike allegedly refused to swear him in, in spite of the intervention by many well meaning members and some association elders.
Not long afterwards, the BoT election was held where Alhaji Taiwo Mustapha emerged the chairman with five votes. The new BoT allege that former BoT chairman, Chief Henry Njoku refused to relinquish office with the tacit support of Nwabunike. Rather than advise Njoku to follow the path of honour, Nwabunike advanced a plea for three months exit grace period on Njokus behalf, which the new board gratuitously acceded to, to honour its president.
It turned out that Nwabunike not only failed to honour own pledge, but constituted himself into board opposition, and demanded a fresh election, all in the bid to promote Njokus sit tight agenda; clearly piling up problems.
This was followed by preparation for election into the western zone executive offices, slated to hold in December 2018. After allegedly collecting close to N15million from sales of forms and less than a week to the election, Nwabunike announced an Annual general Meeting to be held at Abuja, an exercise members labeled illegal, and said was done in bad faith, to create problem and further polarize the association.
Nwabunike and his supporters proceeded to suspend those who failed to attend the kangaroo AGM, and summarily appointed administrators to take over zonal and chapter offices of those that did not come to the meeting; a coup targeted at western zone, which aggrieved members say was a continuation of his vengeance to remove those that did not vote for him during the election.
There has been allegation that Nwabunike and those who appointed ASECO, embezzled the election fund. But the western zone executive immediately upturned their suspension through court order, and proceeded to disown Nwabunike as national president by imposing a Vote of No Confidence on him, effectively rendering him redundant for close to seven months.
Nwabunikes administrative sack was withdrawn after much plea and horse trading, which concided with the Council for the Regulation of Freight Forwarding in Nigeria (CRFFN) election; in which Njoku was seeking election as Governing Council Board Vice Chairman.
According to ANLCAs inside gist, the CRFFN board vice chairmanship slot was Nwabunikes joker to provide his godfather an honourable exit from the associations board.
However, after winning the CRFFN borad vice chairmanship election, Njoku reportedly refused
to give up ANLCA board chairmanship, an affront that received Nwabunike endorsement, when the later demanded for fresh BoT election. At this point, the crisis in ANLCA reached boiling point; especially when Peter Obi procured a court judgment not recognizing the BoT purportedly on ground of expired ANLCA Register with the Corporate Affairs Commission.
Expectedly, the Mustapha led BoT rectified the board register with the CAC, despite all the subterfuge thrown on its way; and announced commencement of its mandate, based on the reality on the ground. But Nwabunike, who was described as having bought over the BoT crisis, rejected logical explanations that ANLCA register having being updated at the CAC, the BoT can now recommence its administratively aborted mandate.
Above are the critical crisis stations that were begging for resolution, before Nwabunike who is believed to be implementing a secret agenda of an unseen hand, appeared unwilling to come to the resolution table.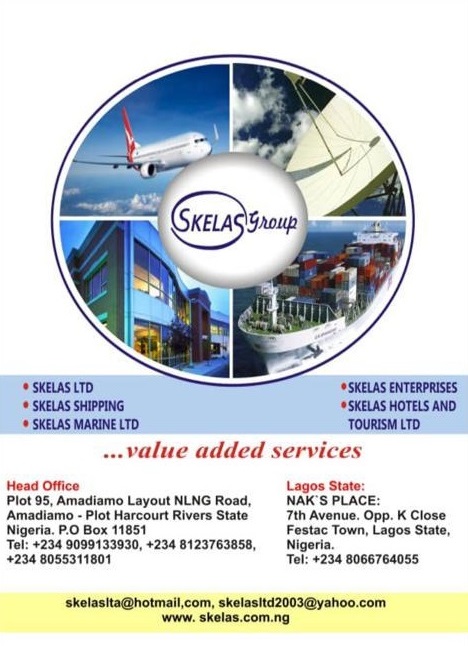 To further deepen the crisis, he and his management embarked on zonal elections in Kano and Abuja, and swearing in winners without recourse to board. The BoT thus declared the zonal elections so far conducted, illegal. The crisis spanned out of control with reported attack on Dikko Inde House, ANLCA National Secretariat, acquired under the tenure of Prince Olawiwola Shittu.
But rather than the current crisis get resolved, it has continued to fester under an atmosphere of sordid manipulation that has also veered into tribal colouration, as a final resort to the debilitating blow offered the scheming cabal through staunch principled resistance from well meaning members.
The introduction of tribal sentiments was however the final manifestation of the struggle of a drowning game master and puppeteer, said to be using his stage puppet to remain relevant. But like all puppeteers, industry observers forecast that his grace period time will end with the present show, and he will have to leave, willy-nilly, when the curtains get drawn on this final encounter.
But just before then, the puppeteer will seek to amuse himself and his audience by his supposed brilliant theatrical stunts and avid demonstrations, as the last manifestations of his wit. That is the stage ANLCA has found itself, in a rather suffocating political scuffle, which is expected to climax at the planned Owerri Annual General Meeting that has been described as illegal.
Sadly however, as a necessary and logical consequence, ANLCA will face its greatest integrity test as it dissolves into a cacophony of desperations, with the war mongers fawning and blowing hot airs, gradually pulling ANLCA roof down with them through inadmissible conduct of lawlessness; characterized by brash talks and high sounding theatrical declarations.
The most recent manifestations of above is the reported planned AGM of ANLCA, scheduled to hold in Owerri, Imo State. National President of ANLCA, Tony Iju Nwabunike and his National Executive Committee (NECOM) were reported to have authorized the report, in spite of a subsisting court ruling commanding them to stop parading themselves as national officers.
While some observers believe that the misunderstanding between NECOM and the Board of Trustees (BoT) of ANLCA was not properly and timely managed, many believe that the BoT have demonstrated fidelity and uncommon goodwill in the search for peace and an end to the protracted crisis.
They have also expressed worry that rather than commit to effort to resolve the crisis and move on, NECOM have demonstrated unbecoming tenacity in growing the crisis, not just by merely promoting threads of animosity but also, by default, promoting further division through acts of lawlessness, and through overt and covert acts of subversion.
One of such troublesome tendencies is the issue of chapter elections carried out in Kano and FCT Abuja, with timetable for more to follow. Despite this provocation, the BoT still extended its handshake, where BoT Chairman, Alhaji Taiwo Mustapha at a meeting of all licensed customs managing directors in western zone, called by him, said BoT has resolved to overlook NECOMs alleged act of illegalities, in the quest to move on.
While saying BoT is interested in getting back a united ANLCA, he publicly declared that the BoT is ready to dialogue and resolve all outstanding issues and to work with NECOM, in order to make progress. According to him, the over two years leadership crisis has affected the growth of the association. He also expressed regret that the crisis has rubbed off adversely on the benefits members should be deriving from belonging to ANLCA, further noting that the crisis have made the association lose its respect in the industry and prevented it from getting expected attention from the government, especially as it concerns operational challenges affecting members.
He said as board chairman, he would do whatever it takes to make the BoT work with NECOM to end the crisis before the end of the year.
His words: It is unfortunate that we find ourselves in this situation. ANLCA had always been one big family and it has always been good for us but somehow we found ourselves in this situation. Even in the same household, sometimes there is quarrel but what is more important is settling the quarrel and moving forward.
"I am personally interested in resolving this crisis and I have made up my mind that irrespective of whatever name anybody calls me, we are going to resolve this crisis. Those who dont want it resolved, we will find a way to do it at the end of the day, they will come back to say they are sorry. This crisis has caused us a lot and we have lost our respect in the industry, he said.
Contributing, former National President, Sir Ernest Elochukwu has attributed the crisis in the association to lack of leadership capacity.
He said, We are not happy that the associations image has plummeted and we are eager to do anything that will make peace return. What we are asking for all is for NECOM to behave appropriately and be able to show the same good fate for us to solve the problem.
Rather than accept the offer of embrace for dialogue and peaceful resolution of the problems, Nwabunike and his leadership team called a press conference the next day not only to denounce the BoT peace meeting but pointedly repudiated and faulted the latters pre-reconciliation meeting; and proceeded to declare the Mustapha led BoT expired and its further actions unconstitutional.