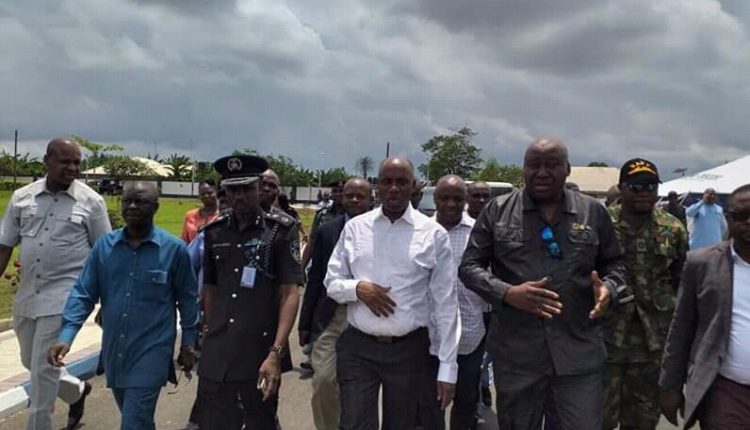 MAN Oron: Walking the talk in the next phase
In actual fact, what has happened at the Maritime Academy of Nigeria (MAN) can be described as a successful phased restructuring and repositioning, firstly, in line with the aspiration of the President Muhammadu Buhari led government to take the Academy out of the wood; and secondly, to ensure that the Academy reconnects with the rules and regulations of the International Maritime Organisation (IMO).
This is so because MAN situated in Oron, Akwa Ibom State has before this ongoing critical repositioning process which commenced in November 2017, was adjudged to have degraded significantly in all scale of measurements, regional, continental and global; and adjudged to have lost its bearing as a nautical training institution.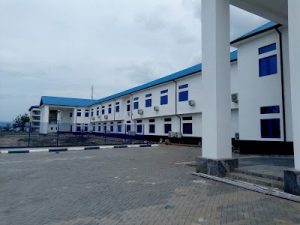 This sad development was the result of the pillage of systemic default, of widespread official negligence and gradual decay over the years. Much has be said and writing already about the years of locust and rot, about the gradual and unacceptable high level decapitation through loss of critical training assets, facilities and infrastructure, and ultimately through loss of direction, which was believed to have gained notoriety after the productive tenure of Pastor Nseyen Ebong ended in 2011.
It is quite difficult to apportion blame and or to hold the past managements of the Academy wholly responsible without admitting the ignoble role played by the federal government through relevant ministries, departments and agencies (MDAs), including individual and official tribes at the supervising ministry of transport and national assembly; through various legislative committees.
To say the least, these ills transcend ineptitude, fiscal irresponsibility, nepotism, avarice, corruption and a general state of liaise affair es, which admitted every comer as a player in the affairs of the Academy.  Rector MAN, Commodore Duja Effedua has however, before getting down to the serious business of restructuring, first of all,  effectively weeded off the unwanted under-growths that have competed for attention and made the work of growing the Academy cumbersome and distracting.
This article is not one of lamentation but rather, one of stock taking, especially on the backdrop of the fact that this government has successfully re-positioned MAN Oron to the envy of doubting 'Thomas-es' and the world at large, even beyond the framework of projection. Nigeria must for once set aside all sentiments and give kudos to the Minister of Transportation, Rt. Hon Chibuike Amaechi for pulling the Academy out of the brink of total collapse, in giving direction and pointing the way out of the chaos, to his appointee.
If Amaechi has gotten every other thing wrong, he got MAN right. Even his most pernicious critic will agree that the minister's seemingly unpopular deft moves together with that of the rector he appointed laid the foundation for the latest modern maritime academy in the world; from out of the aches of the past, figuratively speaking.
But let us hurry past the shadows of decadence and rots, and fast track to the years 2017 to date, as the turning point, when Amaechi announced the appointment of Effedua, a retired naval sailor and administrator, as the new rector.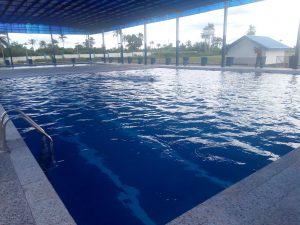 His mandate was a simple but herculean one, to restructure and reposition MAN in line with its vision objective. Appointed alongside an Interim Management Committee (IMC) composed largely of seasoned maritime technocrats, limited to a six months life span, Effedua and the IMC hit the ground running, by mapping out a work strategy.
A soldier with regimental background, Effedua committed to his task with the additional pride of a fine administrator, and with the mindset of a ship captain whose sole anthem is safe sail. It was a matter of utmost national duty to make a success of his national assignment. Like the sailor he is, his personal and military pride and identity was at stake, and the least in the bargain was half measure.
With the restructuring strategy spread out on his table like war map, he busied himself with the redesigning model of the old weather beaten structures and super structures; determine to produce what a nautical training academy like MAN should look like. Then he pulled down the ill constructed physical structures which comprise of academic and administrative buildings, cadets hostels and allied structures, and had them upgraded; and in most cases, expanded, producing the current modern ambience, adjudged conducive for modern day learning.
He achieved no less in the area of the Academy's super structure, changing the derelict face of antiquated hostel accommodation and hitherto classroom condition into one of acceptable global standards. In addition, Effedua had to rejig the admission process as part of the ailing super structure; limiting intakes to available space and capacity.
Cadets and students refectory and food quality received standard upgrade, hostel and classroom overcrowding disappeared, cadets and staffs security hit top acceptable standard, teaching improved with new training functional simulators and better quality staffing; even as the academic teaching structure was spiced up with the employment of foreign lecturers, gradually giving MAN a formal international exposure.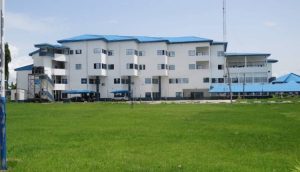 MAN Oron has transited from been a market square of unimaginable tribes of discordant vices and agitations to a tranquil federal institution, and fully reconnected with IMO, courtesy of the audacity of Effedua and the transportation minister, to revive the Academy from the ruin of its past aches.
With the first phase positioning target fully in place, and with the rector saying he and his management team are moving to the next phase, which is academic capacity building from January 2021, perhaps, the federal government should show more interest by ensuring that Effedua consolidate on the significant changes he has made at MAN with the same funding ratio, that apparently left the Academy in ruin.
A consolidation will enable the performing rector leaves an inclusive legacy project, at the end of his assignment, which hopefully should run two terms at the pleasure of the federal government.
With age on his side, it is expected that the federal government should be able to secure his service for a statutory two terms to enable him conclude and deliver a comprehensive, wholly restructured and re-positioned MAN; through a precision turnaround of the Academy's teaching curriculum and improved high quality teaching staff.
This later is however made possible through a committed improved salary review of academic staff, currently a challenge because of the existing poor remuneration structure.  Addressing members of the House of Representatives Committee on Maritime Safety, Education and Administration who were at the Academy recently on oversight function, Effedua said having successfully delivered on the first phase of his restructuring and repositioning mandate, the focus from 2021 would be on academic capacity building.
According to him, "Our focus from next year shall be on Capacity Building, Teaching Equipment and International Exposure for our staff.  We are done with structures and facilities. The next phase in the restructuring mandate is to train our lecturers and staff to improve their capacities to deliver on assigned duties in the Academy".
The rector's confidence level has always match his conviction that MAN's repositioning is a must do affair, reigniting in MAN, the fire of 'say and do' atmosphere by the erstwhile Director General of the National Agency for Food and Drugs Administration Control (NAFDAC), late Dr. Dora Akunyile.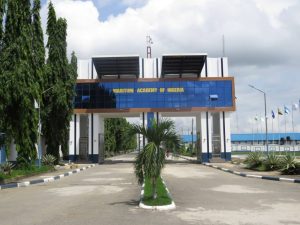 Lest MAN ended up the same way NAFDAC did after the glorious exit of Akunyile,  Effedua must be supported to complete the second and final phase of the repositioning process in order to consolidate the gains of the restructuring, to ensure that the processes is concluded and the Academy ship is at sea, with the wind on its sail.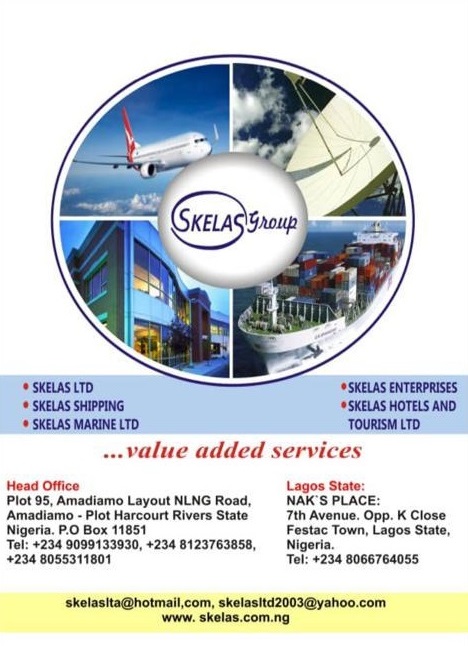 Chairman, House of Representatives Committee on Maritime Safety, Education and Administration, Hon. Linda Ikpeazu made the point when she described the radical development of the Academy under Effedua as act of leadership competence.
"Let me say that it is very important that in any appointment, competence should actually trump politics. The Rector has been here three years and has done so much. He is competent, he has vision, he has passion for what he is doing and it shows in the output, because you can't really hide it", she said, adding:
"He has started on a good path; he's starting to lay a very good and sound foundation, so he needs time to finish it up and to consolidate."
It is important to put it on record that the overall phenomenal transformation at MAN Oron has been enabled by the government of President Muhammadu Buhari. Perhaps only his government will have the commitment to also conclude the repairs and rebirth process it initiated, and pass on the Academy as a unique testimonial of his change philosophy. Thus, it is in the interest of the nation that the Buhari government alone may have what it takes provide the enabling environment for the second and final phase of MAN's restructuring and repositioning to materialize significantly and conclusively; through presidential support for the right funding and or, the provision of critical windows for key components that can drive the next phase of repositioning, talking about the capacity building agenda via policy adjustments.
Perhaps, the President, Alumni of Maritime Academy of Nigeria Oron (AMANO), Engr. Austin Ume Zurike captures the essence and criticality of the next phase of MAN's repositioning when he said that without improvement in the pool of qualified teaching staff, all the efforts so far made by this present government to revamp the Academy may amount to very little.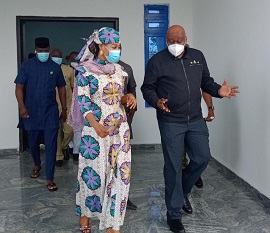 His words, "One of the greatest challenges currently facing MAN Oron is poor quality teaching staff. We have a working rector who has brought significant transformation, because if you go to the Academy now, if you are somebody with a child at Maritime University in Balmore, you will be tempted to almost want to get him to come back home and complete his studies at Oron.
"When the rector talks about phase two of his mandate, which has to do with training capacity building, he is probably talking about qualified teaching staff. Once the federal government is able to do this, MAN Oron will be an international item. I understand that the rector has started the process by engaging an Indian expatriate teacher, but the truth is, he cannot do it alone.
"I think that what he has done is symbolic, he has established the fact that it is the way to go, the next hurdle to cross. He demonstrated that he understands the dynamics of repositioning assignment that has been given to him. So, I think that the right thing to do is for the government to back him up because he cannot procure qualified teachers, how will he pay them using funds meant for the daily running of the Academy? It is the salary commission which is under the presidency that can make the required changes when it comes to qualified academic staffing.
"All the rector can do is to make recommendation. AMANO have sent a position paper to the transport minister on this, once this matter is taken care of, MAN Oron will become an international affiliate study centre, and you know what? Nigeria's rating in global maritime will increase. We cannot thank the rector enough, he is a game changer, and these are the kind of hands Mr. President needs to drive his change campaign promise."
Also, a former acting rector of MAN who does not want his name revealed said recently that "The greatest problem MAN Oron has is qualify lecturers. We don't have them because of the poor salary. The few qualified professionals who think they should take up teaching here run away the moment you mention the salary. The maritime, oil and gas industry worst paying salary is far better than what they can get here. Maritime teaching is a professional job, it is not charity. Sometimes you feel like to cry when you hear that a local government councilor with a school certificate earns a salary that is five times that of a professional industry teacher."
Industry observers note that another thing that may undermine the repositioning process is sea time training. This exercise can only be provided by a sea going ship. Sadly, MAN has no training ship. The Nigerian National Shipping Line (NNSL) that once offered MAN's cadets training aboard its ships have since gone under, leaving a scandalous history of stranded cadets, some of whom are believed to have ended up becoming okada riders.
Statutorily, the Academy is supposed to have own training ship, just like the School of Aviation Zaria have training aircrafts. For whatever reasons, why the School of Aviation runs fleets of training aircrafts, MAN does not have a single training ship, and have always relied on adhoc support arrangement; which in recent time have proven to become a real drawback.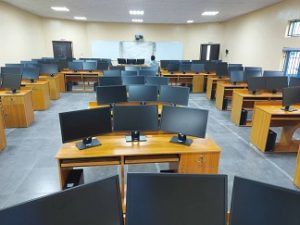 Instructively, Effedua who apparently detest defeat in any form, have since entered into a working arrangement with local ship owners to provide his cadets with the required sea time training, which he is paying for, presumably out of the Academy's daily running lean resources.  There is no gain saying the fact that the great turnaround at MAN Oron can only be meaningful and enduring when the federal government adopts practical measures to close the existing gap in cadets' sea time training.
Whereas training ship is desirable to enable MAN sail full throttle and optimize its global competitive advantage, any interim arrangement should emphasis additional funding to be made available to MAN by the federal government to address sea time training vide commercial arrangement.
It does not speak well of our image to continue to give funding priority to irrelevant legislative and cabinet concerns when our national industry critical educational segment is in abject neglect, until this government came onboard.
Perhaps this was the new direction the House of Representatives is championing, though its Committee on Maritime Safety, Education and Administration, through its recent undertaking to seek the federal government collective determination to attract more critical development to MAN, to justify efforts already expended to achieve its current status through vigorous repositioning process.
House Committee Chairman, Hon. Linda Ikpeazu after the committee's tour of the latest educational wonder in Nigeria, last week, said there can be no better time to improve on what has come the way of the Academy, in other to make Nigeria a global maritime attention, once again.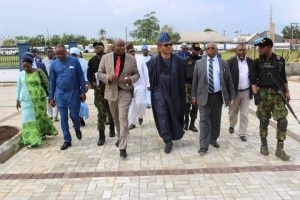 She notes that "our objectives actually as a committee is to make sure that this academy should be at par with international standards", adding "We are very happy that he (MAN Rector) has keyed into the vision of the committee, which is to make sure that MAN Oron becomes an international institution where it can get to a stage we can start having exchange programs with people from other countries.
"He has already started it in a way and we have foreign instructors coming in now. So what that mean is that we are going to have students from other countries coming; that will also bring money to the country.
"He needs time to finish it up and to consolidate. We are going to support him as a committee and we are also saying that in other parastatal and in other institutions, competence should always trump politics."
Let it mentioned in passing that the Academy leadership is to be thanked and encouraged for bringing competence, focus and prudence to bear in his task of repositioning. In conclusion, it is to the credit of President Buhari's government that the Academy has moved up far away from where it was before the appointment of Effedua, who have worked in unsparing commitment to return the Academy into one of regional envy and global authority.