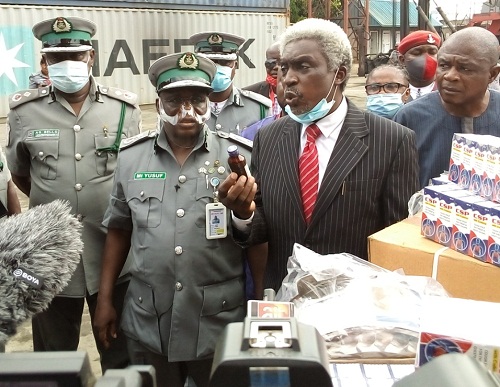 Apapa Customs revenue record 44% rise Q1
Intercepts 28 offensive containers
Revenue collection by the Apapa Area Command of the Nigeria Customs Service tilt the scale by 44%  hitting One hundred and fifty-nine billion, five hundred and eighty-two million, forty-seven thousand, one hundred and thirty-four naira, eleven kobo (N159,582,047,134.11), January to March 2021.
The figure represents 44.8% increase in duty collection when compared to the collection of over 110 billion in the corresponding period, 2020.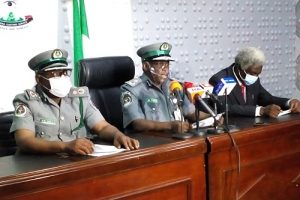 This is even as the Command recorded the seizure of 23 containers within the period under review.
Also, the command processed a total of 116 million tones of export with free on board (FOB) value of One hundred and nine million, six hundred and fifty-five thousand, three hundred and fifty-one US Dollars ($109,655,35 1.00).
The Customs Area Controller, Malanta Yusuf at a press briefing earlier today said the impressive record was made possible "because of robust stakeholders engagement, officers commitment in discharging their duties, in addition to increased level of compliance in the trader's,zone.
Comptroller Yusuf listed the items seized to include unregistered pharmaceutical products like tramadol/codeine, used clothing, foreign parboiled rice,  with a Duty Paid Value of Seven hundred and seventy three million, eight hundred and nine thousand, six hundred and twenty naira (N773,809,620.00) only, betweenFebruary and March 2021.
While taking reporters round location where the seized items kept, Yusuf said some of the seizures took painstaking intelligence gathering and profiling to be able to pick out the offensive imports.
He explained that whereas five containers of questionable items were already seized before taking over control of the command, 23 more containers were intercepted under his watch.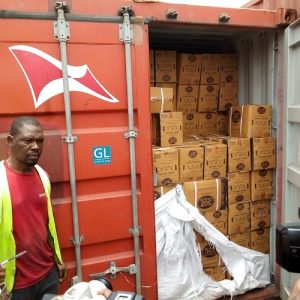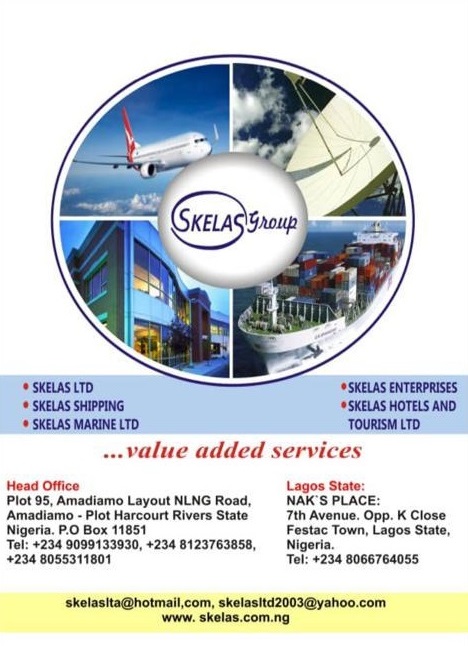 He said,  January and February, the total seizure for the first quarter, Jan-Mar 2021,  stood at 28 containers with a Duty Paid Value of One billion, eight hundred and seventy-one million, nine hundred and forty-four thousand, three hundred and seventy naira(N1871 4 0.00.
According to him, all the seized "importations in breach of sections 46, 47, 161 of the Customs and
Excise Management Act CAP C45 LFN 2004 and schedules 4 & 6 of the Common External Tariff (CET).
The exports he said comprised of manufactured products such as soap, textiles, noodles, and agricultural products such as cashew nuts, Sesame seeds and other mineral resources.
"The total tonnage of the said export stood 116 million tones with FOB value of One hundred and nine million, six hundred and fifty-five thousand, three hundred and fifty-one US Dollars ($109,655,35 1.00)."
Yusuf said the command has cordial relationship with sister agencies of government, noting that the collaboration have been fruitful and rewarding.
"We have indeed improved on our existing collaboration in the areas of information sharing and other areas that will further make it difficult for perpetrators of trade malpractice to succeed in our port.
"We have also achieved enhanced Customs Community Relations through meetings and strategic engagements with various stakeholders including importers, licensed customs agents, media and others who interface with Customs in trade supply chain."
The high point of the tour of the location where seized items are kept, is the official handover of a 20ft container of unregistered drugs, concealed with cooking pots to representative of the National Drug Law Enforcement Agency (NDLEA) led by the Apapa Special Area Command, Samuel Bashir Gadzama.