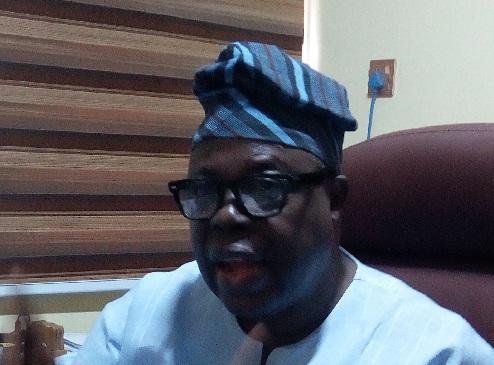 'Building Dikko House and refusing to share money is my sin'-Shittu
Immediate past National President of the Association of Nigeria Licensed Customs Agents (ANLCA), Prince Olayiwola Shittu has dismissed insinuation that he left a paltry N140, 000 in the association's account, noting that "may have been my money I forgot there, because I partly funded ANLCA from my personal pocket."

Characteristically authoritative, outspoken, unsparing and with his signature tune of pure, profound and unapproachable aura, he denied having issues with his successor, Tony Iju Nwabunike, technically, claiming he has offered and continued to offer him very sincere advice on how to make a success of his tenure. In addition, Shittu billed to clock 70 in less than three weeks, vehemently denied involvement in the alleged scuttling of the peace committee recommendation, claiming that those making the allegation amongst other baseless allegations are mere mischief makers.
In this interview with Editor-in-Chief of Pinnacle Time, Eguono Odjegba, Shittu provided a broad insight into the association's lingering crisis as part of the scheme of Henry Njoku, a prominent member of ANLCA to rule through proxy. Looking unruffled and radiating with leadership grace, the former leader noted that everybody including NECOM, BoT, Western Zone Chapter, individual gladiators including Nwabunike and himself is tired of ANLCA crisis, but that Njoku have a way of smouldering the ember of the crisis.
It is one media engagement that is informative, in-depth and explosive. Ride with us! Except
Few days back the issue of what you left in ANLCA's account came up sequel to the ongoing differences amongst various gladiators. Is there a constitutional required minimum that must be in the account?
No, there is nothing like that. Let me tell you, the project account is different from the account of the day to day running of the association. That was what they said was not handed over, they should go and check, that account was handed over to them. Let me give you an update for you to understand the purpose of the mischief, which they have resorted to because they do not have the capacity, just like many have said, to provide leadership for ANLCA. It's apparent they needed somebody to hang their failure on. And because I decided not to get involved, recall that in one of my interviews, I said because of my style of leadership which encapsulates purpose and focus, quite a number of members didn't like me, Igbos and Yorubas alike. So the best thing is to play the middle way and be on my own, but they want to drag me out at all cost, that is why they are doing all these. When I came to office, there was no paper, nothing. Njoku held the reign for two years after Elochukwu left office, and didn't hand over a thing. Everywhere ANLCA was until my coming into office was on tenancy and they usually throw us out. The first week after the election, I got that place; I raised a bank draft to get the former secretariat. I furnished it, partly with my secretary. That was how we set up that place from scratch and ended up with a secretariat. What is N140, 000.00? That must be my money that I forgot. The set up of ANLCA is such that chapter chairmen are required to source money either from their own personal pocket or from anywhere; or they have what is called association jobs. So certain amounts are attached, some chapters N300,00 and some N50, 000. Murtala Mohammed International Airport chapter that is raking almost N10million to N12million every month, they pay N500, 000. The genesis of that Secretariat is predicated on the fact that people don't need…they say they don't need a secretariat, why don't we share the money? But how did we get the money? The money didn't come in bulk, like say 'take now', it came in trickles. Their own was that I should gather it and let's share. I said no, we must have a legacy. Even the secretariat we have in Onne, they say that one is enough for national use, they say 'shebi you are a Port Harcourt guy, you can operate from there.' So what am trying to say is that am just being a victim of somebody spoiling your name for whatever reason to suit them. So if they find N140,000 there, it must be forgotten money because nine months to the end of my tenure no chapter chairman was paying. They are still alive. All those stipends, I call it stipends because the money was not enough, all the travels l did, even the National Secretary benefitted from my pocket, who did this interview of N140,000. Is it not ashamed to them that ANLCA is not worth more than N140,000 at some point? Those chairs in the conference room, I traveled abroad, I bought them. I freighted them down. You know, they wouldn't know the damage they are doing to themselves, not me, until it is too late. But to cap it all, this is an area you need to get a catch. The treasurer, our National Treasurer when I was in office for eight years is Alhaji Bojuri, he is the SSA Finance and Planning to Tony Nwabunike now.
Really?
O yes! Dada Agugodu was our former Financial Secretary, he is now Nwabunike's Treasurer. So if among those who have worked directly on issues of finances with me are with you now, even John Oforbike who is still the Western Zonal Coordinator was in charge of physical infrastructure maintenance, building repairs of the secretariat. He is one of the people I persuaded to bring money from their pocket, and late Prince Oyinlola, they were offering financial support. So you cannot ask them? Because they must have told him that this man spends money from his pocket, they don't believe it. The idea was money must be pouring in from somewhere, most of them didn't know that I was spending my money. So believing money was coming in from somewhere, they rushed there. Even the madam at ENL they went to ask her how much they were giving me every month. I heard the woman told them, if only Shittu will collect money, she would have given him. The problem they have is that Tony will not take advice. He has been here several times, I have also gone to see him, I said to him "be president for everybody, including those who didn't vote for you." But it's like once I leave, he says, "me, go and relate with them? Over my dead body." That is the challenge he has.
Henry Njoku last week cemented ongoing insinuation that you and those he called your supporters, repudiated the implementation of the resolution of a peace committee the national president set up, a committee you also reportedly appointed some people. How true is this?
I never did. I like the way you are asking key questions and I am responding. I never appointed anybody; I wouldn't have even done that because I am the one that told Tony to set up a peace committee to unite everybody. If you don't want to go round personally, appoint a committee to help you do so. They came here. Tony initially appointed six or thereabout. It was the same Njoku who said his brother must be there, he brought the former chairman of Murtala Mohammed International Airport chapter, Alloy. At the end of the day, the number escalated to nine because Tony wanted to please everybody. I don't have anybody in that committee.
 Okay and what is your response to insinuation that you and some other persons scuttled the implementation of the committee's resolution by the national president?
I don't even know what the peace committee recommended, how do I scuttle something I do not know about? I have not seen the report for me to say this is my contribution. But let me tell you, when they came here, I made a suggestion, people who paid money for election after Tony came in, that money runs into millions of naira, and it was alleged it is the money they used to go and do meeting in Abuja, that NEC meeting. They said people didn't come, they suspended them. That is the genesis of the problem between NECOM and the western zone. People paid money for form for election, that election never held. People said it is the money that was used to sponsor the NEC meeting. Now the suggestion I made to them was Tony, rather than you running away from an election that has been paid for and suspending people from office, I told the committee member here in my office, that it would be better that as Tony came in, you know that you did something in Abuja people say is unconstitutional, call a meeting of the chairmen, "gentlemen we need to run this association bye gone is bye gone, I have already apologized, those who offended me, this and that, that, that, please let us work on a six months time line, so that all of you can be part of the transition." That was my suggestion, and I heard they came back and said I was the one that told the chairmen not to agree. How can I make a suggestion and then I go behind and do something else, that is not my character. I have never been afraid to say what I believe and to stand by it. You see the issue of Njoku…that thing started when he was my vice at Port Harcourt Airport chapter, the problem with him is that he doesn't believe he should work with anybody superior to him. He likes to be the front man, the lead man and oga, the one to direct. And that was why having agreed to support Emenike, he reneged because if Eemenike becomes national president and his operational base is Port Harcourt, definitely he Njoku would have to kowtow, he felt he couldn't take that. He like the idea that Tony Iju is in Lagos, and that settled it. I accommodated his excesses because I don't believe in that kind of life. His over estimation of himself is legendary. When we want to have meetings in our secretariat or anywhere and members are sitting down waiting for the president to come, usually protocol demands that they stand up when the president enters. In other for Njoku not to be seen to be standing up for me, do you know what he does? Anywhere I am, whether in my office or anywhere, he will be sitting down with me, so that both of us will enter the venue. This story I am telling is for my eight years in office. Is it not funny? What am I dragging with him? Nothing! He is just been petty, saying since leaving office I don't come to the East for ceremonies, that am supposed to be celebrated, did I tell him am looking for celebration? Is it Njoku and those under him in the East that will celebrate me? I celebrated my birthday in Lagos, Njoku not only did not attend, because it is not a must, he did not make even a telephone call to say happy birthday. I do not need him to celebrate me, God has blessed me for serving mankind. It is only stupid people who want to be paid back for their service, I have done my best. Am still a member of ANLCA, I will give advice when necessary, why must I be going to the East to party and socialize like Njoku said when he is there, telling lies and engaging in propaganda, because most of the burials are done in the hinterland of Igbo land, far away from the state capitals. Am I safe? Wouldn't people blame me and say "wetin you find go there?" To celebrate who, guys who have become his minions? Privately some will tell us, "this kind wahala when God give us we nor know o. But they cannot refuse because they have a way, whether it is spoilt or not o, mhmmm. As I de for this corner here, am very grateful to God. That's why I don't want to get personally involved. I have told Tony all the things he can and should do to succeed, if he doesn't, it is his headache.
Sir what would you say to allegation that Prince Shittu and his alleged so-called gang, touted to be made up of Elochukwu and Nwokeoji are actually fighting Njoku through fighting Nwabunike?
 I don't know what he means by that. That is why I say they call a dog a bad name in other to hang it. If there are issues between us, can't I stand up to Henry, why must I fight him through proxy? Tony is going to meet his adversaries, right? He starts fighting when you advice him. He chose not to be in charge and that is why he is seeing the fallout. If I didn't advise him, they will ask, did you advice him? I don't have a gang; I was president of everybody, both those who opposed me and those who supported me. What Tony is seeing I have gone through similar things, gone through to the point that same Njoku instigated that young and forward looking youth, Chidi Opara, to write petition against me to EFCC in Port Harcourt. You can ask him he understands the history of ANLCA. Thank God, he escaped his clutch. If you say you are my friend…what is paining him is that I refused to communicate with him anymore. Who is the gang that is operating somewhere? Elochukwu is with you there in Port Harcourt, you said both of you are friends that it is only on principle you disagree with him; what is my business with that? What are they fighting Tony for? Emenike said it in his own interview, that he knows how they rigged the election in Enugu to increase Tony's vote, master minded by Njoku. He said he decided to leave it for God, so why should I be fighting for a man who said he has left the matter for God?
As someone with a long history of leadership involvement in ANLCA, what would you say are the real issues now?
There are no real big issues; people are just escalating something we would have handled naturedly and without noise. I will let you know, when we came into office, the war I had first were the Yorubas, from people like Taye Oyeniyi, people like Farinto, ask Farinto. Nothing I do was good. They know there is no much money coming into the association o,they know I spend my money. I even bought a back-massage office chair; it was in the public that Farinto derided me that I am using association money to buy personal office comfort. I and secretary looked at each and we just laughed; because the day they brought that chair to the secretariat, I said I liked it. I called my PA, go and get money to pay for it, from our account. These are some of the intrigues, but what did I do? I just waved it aside. Even religiously you can conquer your enemy; it takes thinking and common sense. So the issue is not farfetched, in any human gathering, when you conduct election…I have told Tony that the problem is not Emenike, do you know that eight months after the election Tony didn't talk to Emenike after his lone phone call to appeal to work together. I am the one that told Tony that "you are not helping yourself." It was that day that he called Emenike. So am misleading him? Because Njoku will tell you, don't call anybody, they should get out. Because they have turned association into do and die affairs. Association is a voluntary gathering of like minds. Now they introduced politics making it look like APC and PDP. When you say voluntary people, you look at people that can add value, not for you to surround yourself with people who will be using whatsapp to insult others. There was time I gave an advice on our platform and one lady in Seme insulted me that have I forgotten that I have left the place as president?
Wow! For mere advice that will be beneficial to the group?
And I told Tony, nothing happened. That was when I stopped posting anything there. What am trying to say is, some people will always look for loop holes. The solution to this problem, I have said it many times, both the board matter o, Tony was invited by the board he is currently having issues with. He went there and no sooner left saying "oh I need to see my doctor", without concluding anything. Days for meeting, he will stand them down because he is taking directives from Njoku. Apparently Njoku blackmails him that he is the one that put him there. That is what is happening and as long as he maintains that style… see, there are state governors today who were APC member, they call their opponents in PDP, they give them contracts so that they can have peace, what is wrong with that? What people are looking for is relevance, those who you call truants, idiots, enemies…it is only in this his tenure we are hearing that you can have enemies within your own members. It is when you open up that people will come around you. And what did they use as another form of attack, they used tribalism. Because am living in Lagos, then am the leader of the west, they have forgotten that in Yoruba tradition, your executive function does not make you a leader. In the east, money and executive position makes you a leader. That is the point he doesn't understand. I cannot get up now and give Oye Ariyo instructions as President of Odua Maritime people. I can only advise Taye Oyeniy for instance, I cannot force him, same with Farinto. He communicates with me, irrespective of whatever happened in the past, because later he realized it and continued to tell me "ah anybody who is going to do this your work is…once you are not ready to spend your money, you cannot do anything ANLCA, even the chapter chairmen, those stipends comes from their pockets. I just looked at it and said to myself, if I must get something done, the best thing is to use my money, which I did.
 So the issues are surmountable?
There are no issues; you heard what Elochukwu said now. He had the opportunity of talking with them, the same Tony and Mustapha, they have been talking, how come everybody is talking and showing the root cause, and you say no, so you want to put the blame on the people who have been advising you? So how does anybody else solve such a problem, because now they have escalated it and brought some hypocrites in the garb of ' na our brother', where, in a family of customs brokers, brother from where to where? During Elochukwu tenure did you hear of any Ndi-Igbo solidarity campaign? During my tenure was there Odua support and solidarity group? I told them I don't need it. Let me give you one picture to make you understand the person that is Njoku, that will summarize this discussion; and which has put him in the perpetual physic of the retrogression of ANLCA. Njoku does not leave office willingly. He does not. We have been in this association together. When I was the chairman, he was the vice chairman; he played the ethnic card at Port Harcourt Airport that became so severe. The Edo people were the ones giving me job regularly, they import through the air. And he was not finding it comfortable, he made several overtures to them, they said no. So when I built my office in Port Harcourt, he said they should build his exactly like my own. I didn't mind but from there I knew something was wrong with him. Once he sees what you have done, he wants same. He doesn't know how to approach you and say "old boy, let me do this thing the way you did yours", no. He will sneak behind to see if he can copy it. I know that one psychologically in the nature of human beings. So at the end of the first tenure, I said there was no need to run for second tenure when my name is already been dragged down, I am a Yoruba man in the midst of all Igbos, my Igbo friends were cool guys. That was how I stepped aside and he became chairman. That was what I wanted to do as national president if not for the national secretariat. Ironically, it was more of the Igbos that prevailed on me to re-contest, saying "if you leave this thing o, them go abandon am o." That is the same secretariat they say is dilapidated, when did we open it?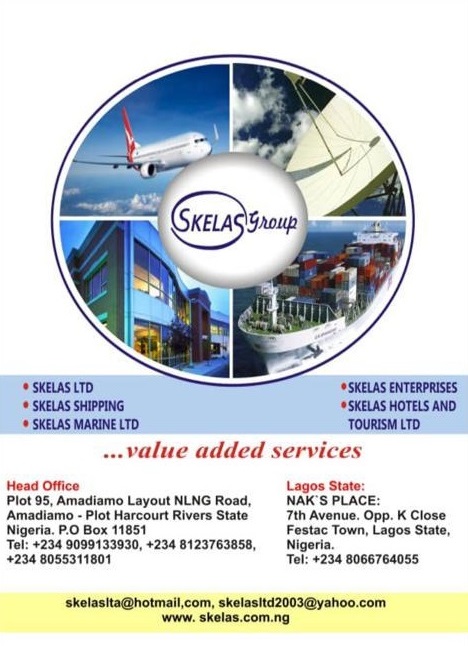 Dilapidated, how?
That's one of the allegations leading to the malicious blackmail that I left N140, 000 in the account. Go and ask the workers whether we didn't pay their salaries up till the inauguration day. They said we left salary debt, I mean, people don't even fear God again. So to go back to what I was saying, Njoku as an elected chairman became the zonal chairman, which is currently zonal coordinator. And it was to rotate among the chapter chairmen in the east, every year or two-two years, I have forgotten. Do you know that Njoku didn't leave that office for eight years? This one am telling you are easily corroborated, that's why I am telling you. He didn't leave office till eight years and what made him leave? Imo State Government gave him an acting appointment in the local government, that was how he left and Emenike became zonal chairman. While he was there, I don't know what they said they did and then they were dissolved, you know it's a political appointment. He now came back and said Emenike should allow him to resume. We said "nor be so now", that's one of those things he is holding against Emenike. I was the one that advised wrongly, from the benefit of one sight now, I advised Elochukwu to reconstitute the board as at then because the way the board was going, Idornigie was there, so that at the end of the day bring in Njoku, because Njoku from outside will damage you. He was already doing it, because he was the one that buried the achievements of Elochukwu, in order to show that he is capable. He used the police against that old man Idornigie, go and ask him he will tell you. They locked the man up until he produced the certificate of the association, and Njoku became the chairman of the board. In our constitution, there's nothing called chairman of the board, then board members are elected on equal footing, but for administrative purpose it was decided there should be a chairman, it was a private arrangement, not constitutional. But do you know what Njoku did thereafter? He created the office of chairman, vice chairman, secretary and treasurer which is now like performing executive functions and which sought to rival NECOM. I told Tony here if they don't amend that constitution, what I went through; you are going to go through. He is going through it now, only he cannot talk because of what he has with Njoku. The board decided when they had the 2014 election that they would be rotating the chairmanship; it was an agreement that was announced to us at NEC meeting. Njokwu refused. You know that 2014 was the time too that our secretariat was ready, and that was the year that I came back to office so that is why he continued to claim that he is the chairman of the board. It is not an elective position, it's just like the senate now, if they decide they want to change their leader, do they need to go and take permission from anywhere? Now that is the problem of this board as you see. Tony having come into office said that it is Njokwu's faction of three against five that he is supporting. Has he not created problem for himself, I am asking you, is that Shittu's handiwork? Now the same Njoku has mingled his way now to CRFFN. We were all there together with him, I did four years there and I resigned. Let me just say this, they are doing tenure elongation because he doesn't want to leave there. If you look at his history, I can even bet my blood that he is one of those psyching up the council chairman to sit tight. He is the one pulling the strings, including spinning the national assembly contacts which later failed. He is the one, because once he leaves there now, he will have no relevance. He is no longer holding office in ANLCA, although he will create his own problem with or without office, part of the problem he will create is this one, pushing Tony…they are idiots, they are this and that, we said okay, fine . Tony is complaining people don't come and sit with him at the secretariat, is it not you that ask them not to come? The office of the president is magnetic, members want to go there, they want to know what is happening. You know during my tenure when I look at people the way they surrounded me, I said "oh my God am I the one leading this people? I thank you my Lord."
Having used your money, time and blood to serve and repositioned ANLCA, some persons are still saying you have a hand in the ongoing crisis because the person you anointed to take over from you didn't get elected. Is this the case?
I have spoken about this earlier. Towards the end of our tenure, people like Njoku also challenge me saying that "many people will come out; you must look for someone that will succeed you so as to carry out this your work." Njoku says it in every gathering that this man has the time for our association, that he travels and all that, because I was doing association work 24hours. l left my company I handed over to people, so to him anybody that can make those sacrifices…from the benefit of hindsight, all those praises was because he was getting what he wanted to get. He is the one that doctored ANLCA's Constitution and put elections under the control of the board and that is the constitution they swore me in with.
You also mentioned earlier that the ANLCA Constitution is what appears to have partly fettered the national president. Why did you leave the necessary changes in the constitution to the incoming administration?
I didn't leave it unattended, I didn't succeed; it was repeatedly scuttled. Remember that amendment of the constitution is a collective effort, it was not possible for me alone to amend. I will explain to you later some intricacies and why I urged Tony to do the amendment because the prevailing circumstances are presently in his favour. Let me tell you, anytime we want to do amendment, Njoku will block it, using his position as chairman board. Now that he is no longer in the board, the constitutional amendment will come easier, and that is why I advised Tony that the amendment to correct the erroneous power sharing between NECOM and the board, which I think will be a plus for him. So with regards to the crisis, those linking me to it are just been mischievous. In the run up to my succession, Tony and Emenike were thrown up. I choose Emenike because of my eight years of experience with him. I have also worked with Tony, I know his capacity when he was National Secretary. He can't write minutes, he has to be paying somebody to be doing that for him. It was either he couldn't or was not able to write. I wouldn't know why, but those were the facts, he wasn't writing minutes of ANLCA's meetings personally, he was hiring people to do so. We are aware. So when Njoku asked me 'who do you think should run for presidency?' I said Emenike will be best. Both of them are Igbos. Yoruba people ask me why I settled for Emenike, I answered that he is balanced, competent and godly. I know Emenike as perfection in religion, he is a man of faith, anything happens to him he takes it that it's because God wants it to happen. I prefer such men as leaders.
You sure know him closely
O yes. Just like a premonition, he had his own worries when I said I am supporting his bid to take over from me. Do you know what he said to me? He said "I know they are going to hit you o." This was true, because Njoku has started shopping for my succession in the east. So I told Emenike, "As you see am na so I see am, if you want me to support you, I w ill support you. Support doesn't mean I will go and campaign for you; I will talk to A B C who comes to me and say this is the man I need. What is wrong with that? More so, when the man didn't succeed, he hugged the man who defeated him and offered to work with him. That made me felt so proud of him, that he could do that. But despite all assurances for Tony to know that that matter ended in Enugu, Njoku continued to put fire…anybody who is behind Emenike is rubbish, is that my hand work? Tony defeated that guy with three votes; if Tony was Emenike he would have gone to court or demanded a recount or re-run. They would have scattered everything. I know but God that wanted peace in ANLCA under my head, the man just quietly withdrew taking his so-called defeat in good stride. Do you know that guy was in my daughter's wedding in February this year, when his own daughter was dying in the hospital? Yes, this same Emenike. That will tell you the stuff of man he is. And I asked "what was going through your mind that you can still be here? I will understand now. His daughter was in coma. He said "na when I go stand near am na im she go survive, if God say she go survive she go survive now, abeg make we enjoy with my daughter, it's her day." That type of humanity and humility is very scarce. So if they now say what tool am I using, they don't hold meetings in my office here, those still there who I use to assist and support occasionally, even amongst Tony's immediate group, will I now say no, you are with Tony and I have problem with Tony, I will no longer support you? Let me tell you again, that whatever thing that is alleged I have against Tony is manufactured by people of interest to move Tony into lying so that he doesn't deviate from their own agenda.
What is your take on NECOM's ongoing insistence that the Mustapha led BoT has expired and must go?
I have no take. This matter would have been nipped in the bud, I don't know why his colleagues are…you are chairman of eight people and five of them have said look that's enough time, let somebody else take over, you say no. I don't know whether you understand? Can you be a leader without followers? I wouldn't do that; their issue is now in court, each claiming this and that. So my opinion doesn't matter. When my opinion mattered was when I made effort to bring the president together with the board and they came back angry with me because of the way Tony treated them; also calling them names; including Farinto, including Mukaila. But I was telling them to swallow all those things that they are young boys and they will come back tomorrow and tell you sorry. They agreed, they got in touch with the man, again the man disappointed them, is that my fault?
I recall that before your tenure ran out, ANLCA instituted a court case against CRFFN over issues of POF collection. I understand that case was pending when you left office and your successor, I understand settled out of court. Was that settlement with the consent of all interested persons in ANLCA, including you, how do you feel about that matter?
I feel nothing, because there is no personal interest. I was the president carrying out the wishes of members but you see, this is one of the reasons I said I don't have regrets about my life, but sometimes I have misgivings that maybe if another opportunity had come the people I regarded as friends, comrades and all that, I never come across them again. While we were shouting 'we should go to court', Njoku was working from behind with the same CRFFN people right from the time of Mike Jukwe. So, when we left there was no meeting other than one fall out of sectional meeting and he told them that he will handle the issue of CRFFN politically. Then the next thing we heard was that the case had been withdrawn. Even the lawyer, I was paying from my pocket on behalf of ANLCA did not deem it fit to come to meet me and say "they said I should withdraw this case from court o." At least he owes me that. So he went behind me and withdrew it, withdrawing it is not for Shittu, it is not Shittu's case, but that is the impression given by Njoku which played out even with the people in the ministry that I was carrying out a personal agenda, that he doesn't have a hand in it.
 Really, I thought it was a collective struggle to benefit ANLCA, right?
I have moved on. If you have read what Chidi Opara wrote concerning the metamorphosis of power play within ANLCA, he emphasized the point that Njoku would sit down and eat with the devil if he knows he wants to get something for himself. I am telling you, he will. And this case is not isolated, it's the same thing that is playing out with his knighthood in Port Harcourt, because I met some of the knights they said how did I manage him? So it's his way of life.
As an insider and with the benefit of your leadership pedigree, what will be your recommendation for a way out of ANLCA's present crisis?
But I have said it here, you can't barb a man's head in his absence, are you with me? The buck stops at Tony's table; it is as simple as a b c. Will I get up and say I want to talk to you people on behalf of Tony? If you were in that group or wherever, will you listen? Tony has some friends who are chapter chairmen, who have been advising him that Njoku will lead him astray, yet he is doing what he feels is good for him. So how do you proffer solution when the person you're advising is reluctant? All this fight and all the wahala, many people are tired. The people with Tony are tired, the people with the board are tired, the western zone that had a grouse like those who paid money for election that they cannot account for now, they have loosened their sympathy with the board, when I say board I am talking of Mustapha board because Njoku has resigned. So if he claims to be in the board you know its mischief, so I can't speak for him either. But anywhere there is oil that's where you find him. That interview he did with you talking about raising N15m to do burial, how do you place it? Members in Port Harcourt who are struggling, who are not financially strong, are angry. During my tenure I gave agents forty seven licenses, which is the tool of trade, many of them are still happy till today. N15million for burial? He has to hype the figure so that some people will say haaa, he is super good, why N15million for burial why some members in the zone are struggling to feed? He likes such functions now, so that when gets up, everybody gets up, when he arrives, people gets up, and he says 'sit down, sit down', he likes that. That's not my type of life. Real people, when you are helping people, when you're touching lives, you don't publicize it. I know the responsibility God gave me with people, with only their prayers alone, that's why I am still surviving. In fact I agreed to do this interview with you because within the next few weeks I will be doing my birthday. And at seventy, what am I going to be looking for again?
As an ex-committee chairman on publicity in the CRFFN, how do you feel about the ongoing agitation by stakeholders over the governing council plot to elongate its tenure, and its revenue generation plan that have pitched it against council members?
If the POF revenue is intended to go to government, let me state here that government have a way of getting its money, right? They will add it to the cost of transaction, when you are paying your customs duty, you pay it. All other revenues in the port go to individuals and private companies, shipping companies, terminal operators, abi? The only way government earns its own revenue is through customs declaration, they just put a heading there, they collect their money easily. It goes to the FG and government raises requisition through budget allocation to collect the same money. Now CRFFN is trying to personalize it, 'we want to collect it on behalf of government, so that something can drop. That agitation is very unnecessary, and if it is not in the Act setting up CRFFN , go to National Assembly. Why are you in a hurry? Because when you go to the National Assembly, the thing might be there for another three, four years, you have done your own part, leave. Another person will continue from where you stopped, the persons that will probably benefit from increase in allowances could be another group in future.
But the immediate desire to have the matter concluded and made functional is the cause of the agitation, does this look like personal schemes to benefit from the pursuit?
That is what is causing the whole problem now, nothing more.' Oh how can we arrange it down and somebody else come and benefit?' And with the character of some of the people there now, you can understand where and why this issue of tenure elongation is coming in. Even the ridiculous excuse that because of Covid-19 has taken part of our tenure, which means if Covid-19 last till 2023, Buhari should not go? Can you imagine?