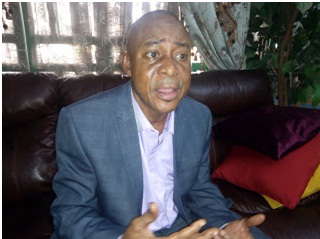 'ANLCA's internal challenges best resolved in-house'- Martins
Chief Uche Martins is the Eastern Zonal Coordinator of the Association of Nigeria Licensed Customs Agents (ANLCA). Articulate, urbane, meticulous and overtly progressive minded, he expressed reservations over the making public the internal bickering in the association, and suggest that there should be backward integration approach to revolving all the contending issues.
He denied reports over nonpayment of association dues by the zonal members, and said the zonal chapter is applying dialogue in resolving some of the systems conflicts and unwarranted costs associated with cargo clearance. He spoke with Eguono Odjegba, Editor-in-Chief of Pinnacle Time newspaper/online news. Excerpt:
As the zonal coordinator are you worried about the ongoing crisis in ANLCA between NECOM and Board, amongst past leaders, between past leaders and NECOM and Board? How best can these crises be resolved?
Yes, thank you very much. First of all, my name is Chief Uche Martins. I am ANLCA Eastern Zonal Coordinator. Talking about the crisis between our NECOM and BoT, I don't think it is a big issue. In every organization and gathering of people, even between family and between husband and wife, once in awhile there is bound to be disagreement, what matters is the way the issues are handled. They say delay is dangerous, there are many issues we are supposed to have discussed before now, and for the fact that the issues were not discussed and treated, that is where we are now having problems, it looks like the issues have escalated. But with God on our side, we will resolve. ANLCA is a family, with time we will resolve all the issues and we will also let the world know that we have settled our family issues through you the press. When we settle we will let you know, the press is not our member, so you shouldn't be the one discussing the details of our disagreements. Our association is a very big one with large membership, we are like a family. So my position is that whatever has happened or is happening now is an internal matter that will be resolved. It is a matter that we should not take to the public or to the press; it is something we can resolve in-house.  We will not allow the press to discuss the articles in contention, we are going to handle them and come out stronger.
Your zone is the second largest in terms of memberships and in terms of business, how are your members faring in terms of overall cargo clearance and benefits given the regime of increased customs alerts?
We are dealing with government agencies, particularly the customs. They are there to implement government policies, they are not the makers of the policies. The issue is that we as an association are also not sleeping; we are responding and making our observations and feelings known to government. Just like I told you earlier, I am due for a meeting of ANLCA members in the zone, as you can see, I am set and it is your interview that is keeping me now. The issues you have raised are part of what we are going to table with the customs management here. Economically, they say human wants are insatiable. There is no way we will seem to satisfy customs, and there is no way customs will seem to satisfy us. It's always best trying to settle some of these matters through dialogue, once in awhile we come together and table contending issues and see how to ameliorate some of the pains and excesses and move ahead.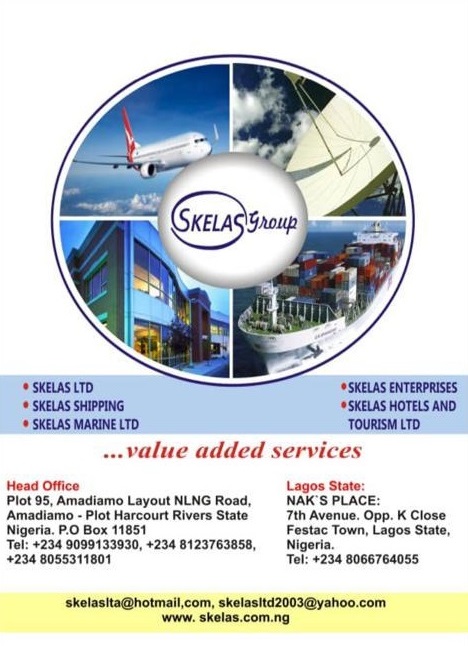 I understand that your zonal members are not paying their membership dues and association dues, how are you able to run the affairs of the zone and collaborate with the national when your members are not paying their obligations?
Thank you very much. That must be a product of rumour. But once again I think it is an internal matter that we can discuss and settle, and find a way forward. A child can wake up one day and for some reasons disobey the father's laws or go against the family rules and value system. Even if it is true, I still maintain that it is an internal issue, it will be looked into, now that we have called my attention to such report, we will investigate to find out if it is true or false.
Let us talk about CBN's new policy on the ban of the issuance of Form M to third party, are you concerned that this will negatively affect importation business and also affect the freight and customs brokerage industry?
Emmmm Mr. Pressman, be sure of the issues you are raising. I am not aware of such policy, I am only aware of the ban on 41 items on the import list. There are some items that CBN will not approve Form M for. I am not aware of this new one you are talking about.
It is the latest CBN policy on importation, where the importer is by the policy directed to pay directly to the supplier
That has been the practice, when you have 10 items you want to bring in, you have to get a Proforma Invoice for the items. Then you proceed to your bank to open a Form M, which CBN later approves. It is imperative, I do not think it is a strange practice that all those items would be approved by the CBN.