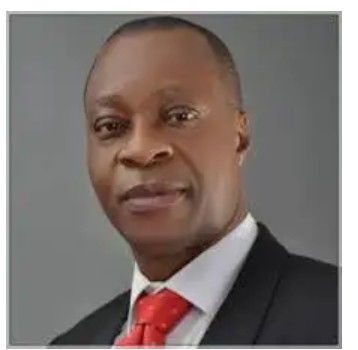 The Association of Nigeria Customs Licensed Agents (ANLCA) immediate past Chairman, Board of Trustees (BoT), Chief Henry Njoku, believed to be the bad guy pulling the strings backstage in some of the recent crisis that have befallen the association, have denied the 'bad guy' charge and said he is a victim of conspiracy.
In the interview he granted Eguono Odjegba, part of which was published two weeks ago, he said the current crisis in ANLCA is orchestrated by those who felt offended that Tony Iju Nwabunike won the 2018 election to emerge national president.
 In this concluding edition, Njoku not only claimed that he has served ANLCA wholeheartedly and without regret, he said the current crisis is about the ambition of some people who have served out their allotted six year board tenure, and are scheming to stay put in office. He insist the the lifespand of the board the current national leadership inherited has expired, and declared that until an AGM is held, the association is without a board.
The maverick politician said if all chieftains of the association, serving and retired adopt his kind of peaceful posture, that peace will be return without much ado.
Soft spoken, at first he was somewhat combative, but became engaging, pleasant and occasionally dramatic. He accused embattled Secretary BoT, Taye Oyeniyi of squandering the money contributed for the update of the BoT Register with the Corporate Affairs Commission; and therefore should be held responsible. Enjoy the conversation. Excerpt:
The name Henry Njoku resonates in profile brawls, like framing Idornigie up, fighting Shittu, then Elochukwu and presently Mustapha, ANLCA's Chairman BoT. Why are you always fighting?
You accuse me of so many things as if am quarreling with you, why? Maybe you'll have time to come to places like Port Harcourt, you know when you people stay in Lagos like you said, you can't get the whole picture. I run a bonded warehouse and I am a customs agent like Elochukwu (Chief Ernest Elochukwu). I don't have quarrel with him. I would have been happy for you to mention those who have been calling me names. When people tell you that somebody is fighting, why don't you find out?
 That is exactly what I am doing by cross checking with you. Those talking have said the current problem between Mustapaha led board and the national officers led by Tony Iju is been fanned by you.
Okay let me ask you, is there any current BoT? Every board has tenure and the tenure of this board has expired. I was the last chairman board and I left in February when our tenure expired. Until there is a fresh AGM, there is no BoT.
Elochukwu said there is a BoT in place led by Mustapha which he says is valid.
If he has not served out his tenure, then go and tell him to serve out his tenure. Me and Elochukwu…we move together, even when Tony lost his senior brother, we both went there.  You know people like to insinuate, when you have election, Elochukwu has right to join wherever he want and I have right to join where I want. After that we should move on. It was after that, that Shittu (Prince Olayiwola Shittu) felt that they should hate me and remove me as BoT chairman, and I know the procedure. I said okay if they can remove me, let them remove me. If they couldn't remove me, then what are we talking about? We finished our tenure; I don't have any business with anybody. If there is any crisis now, I don't know about it. What happened is that some people went to court according to the national officers, that as at that time while we were BoT, that Peter Obi requested to know who will take the BoT position, and the court ruled that by documentation, that the other people who claimed to be BoT were not members. Some of them went back to court to say, well, if they are not BoT members, then whatever they have done should be null and void. It is for the court to decide whether that is the position. I don't know where the problem concerns me, I have served out my tenure and I don't have any business with them. I am not quarrelling with anybody. All the people insinuating, maybe they tried to remove me and they couldn't, that's all. If they are struggling that they want to go back to BoT, I have no business there, I have finished my tenure.
 But as an elder, what you are doing to douse the tension and help resolve the ongoing crisis because you cannot pretend that there is no crisis in ANLCA
Let me tell you, when you are talking about crisis…by the time I came on board as  chairman BoT, Elochukwu was president, there were ANLCA 1, 2 , 3. I was the person who resolved the issues and brought everybody under one ANLCA, okay? We finished election…before the election; it was the issue of who will win. And then if somebody wins is it not for you to support the person? Those who do not want him say they must bring him down, so where does it concern me? We were all there after the election, everybody saw when they counted the results including Emenike (Emenike Nkwokeoji), and so, if after that time some group say they will not give peace a chance, it is wrong. Everything to bring about peace, Tony have tried it, it is just that some people refused. Even when people tell you or call my name, you should have asked them, from the time Shittu…if I didn't get the association back will Shittu be president? Throughout Shittu's presidency, is it not me and him working? After that they did election and somebody else took over. If somebody else became the president and a group says no, how is that my problem? In the East have you seen any of us quarrelling? Is Elochukwu not there? Why is he not fighting in the East?
Maybe because the issues involved are national?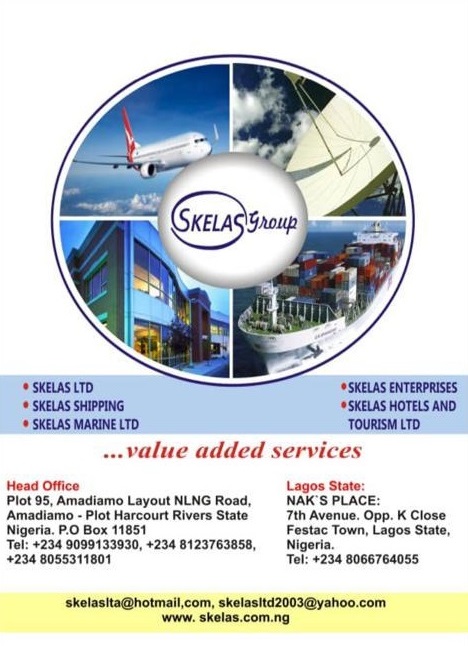 We are all human beings, no matter what we do, God is seeing everybody's mind. If anybody wants to say the truth…this is exactly what happened. When we got in as a board, Osonwa was given money, he was our legal adviser. He was given money to go and perfect our paper. He took the money, did advert, did everything, but the money went down, he couldn't complete the job. Now we gave Taye (Taye Oyeniyi) as the secretary of the board money, two times, he told us he got another lawyer that he is doing it. Each money we raise for him, he will ate it. He didn't register them at the corporate affairs. So when they started the trouble, Ogbuagwu now went to court and said okay, this people who have not even registered cannot come and start claiming that they have taking over the BoT. It is normal to disagree and fight in every area of politics. If you find reasons to stop me, you do; if I see reason to stop…so that was what happened. To take part or take over the board, you must be in the register. So Ogbuagwu went to court to say he want to know the authenticity of who is a board member and who is not a board member. And the court ruled based on the documentation they have that those people are not board members, that as far as they concerned, the authentic chairman of the board is still me, until I finish my tenure. So when you see people change the narrative or try to play tricks, those things are completely rubbish. I have given you the full detail of what happened, the whole truth. You can investigate.
But as a former Chairman BoT..
What happened…the moment that board chairmanship thing was done between me and Elochukwu…in order to calm him down, some of them suggested, 'well maybe this person can do two years, this person can do two years'. But after the two years, nobody asked…so when they now brought the issue, it was Dayo (Dayo Azeez) who said no need, 'the man is doing very well, no need to start changing', they rested the matter. Okay if they told you that they are rotating two-two years, you should ask, when the election of Tony was conducted, was it the two years that was counting? How many years was remaining? One year plus…and that is when you now want to do election? That shows you that it was (the agitation) not done in good faith. All those one Elochukwu is talking…how can board come back? You put board for six years, they couldn't register themselves, now you are coming to blame the national president who got in less than two years ago, is that fair? Was he the secretary board or the president as at the time they were elected?
 But in my chat with Elochukwu, he said it was not the duty of those that just got elected to make the update and regularize the register. Now I ask, whose responsibility is it?
Like I told you, the legal adviser started the process; we paid him money, about N500, 000 to perfect the registration.
 Before a new legal adviser was engaged?
Yes when Shittu was there, we had a legal adviser, and that one…the money went down, nothing. Taye came and collected money, the money went down. He came again and collected money as the secretary board, I mean if the legal adviser couldn't do it for you, the secretary of the board is a position to carry out the registration. If the secretary of the board collected money and refuse to do the job, who are you going to blame? Tony was before his election as national president also part of the board, but I don't think they registered him. So is it fair to put the blame on me on Tony? Is it that when I was the chairman board, I didn't release money for the purpose or didn't agree? Were members of the board not aware that the matter was hanging? So why shifting the blame to the man you do not like his face?
 So are you saying non registration of the board members was not deliberate?
At all, why deliberate? What happened was that as they started with trouble after Tony's election, it behooves on us to now say that since they did not finish the registration, they cannot even remove me as chairman board, it is politics. So Ogbuagwu asked the court to interpret whether they have the right to remove me or not. The court said as far as they concerned, they are not even board members by the records at the corporate affairs. So because of that you want to increase your six years tenure, is it done? I have been around, if I did all I thought was alright, play this politics to favour you during your tenure and I was a good man, and when I play the same politics during the tenure of another person and you are saying I am a bad man or evil, those watching us will know that Njoku is only a victim. I will use every opportunity I have to do what is right for our association, if every one of us commit to the good of the association, there will be peace.
 Are you making peaceful overture right now?
I am a very peaceful person that is why I don't like to join issues with them over some of the things they have raised. I have served out my time as chairman and have left. They couldn't remove me while I was there, I finished my tenure and left, my role now is to advise and to support. We should all do the same.
 But chief why would top chieftains of the house, not two, not three, all accuse you of manipulation, of desperation and of trouble making?
Well that question is what you should ask them, because if I was as bad they way they are now saying it, why didn't they impeach me? I just told you that I served out all my term and left, so anybody accusing me of desperation and manipulation, manipulation to do what? Go and ask Elochukwu who is talking, did I not leave at the expiration of my tenure as chairman board? I left my brother; I think the anger is that I supported Tony to win the election.
 But the election is over and those who contested and lost were at the inauguration, so can there really be any basis for the allegation of conspiracy?
Well, if it is not conspiracy what are we going to call what they are doing? Will Shittu succeed if I didn't support him? I was chairman board when Elochukwu was the national president, go and ask him, I supported him throughout. So everything that is happening, whatever they are saying now does not make sense, it is all rubbish, it is conspiracy. Shittu's major achievement which is the national secretariat was a collective effort, go and ask him. I have never said Shittu didn't do well, he did well as president, he gave his time and energy, took ANLCA higher, but it was not just him alone. I was also the chairman board during his tenure, we worked together. You see… where there are issues we should be bold to say what the issues are. What those serving and some of us who have served retired should be doing now is to support the government in place to succeed.