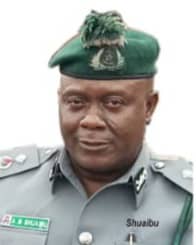 CG Strike Force: Shuaibu bows out in blaze of glory
BY EGUONO ODJEGBA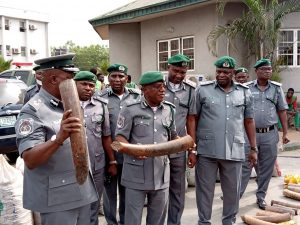 Two days ago, Wednesday to be precise, the news about the redeployment of the erstwhile Coordinator of the Controller General of Customs Zone 'A' Strike Force, Shuaibu A. B hit the industry like a harmattan wild fire; spreading with hisses of doubts and uncertainties, especially against the backdrop of the fact that a major shake-up in the Nigeria Customs Service (NCS) three days earlier was silent on leadership changes at the strike force units.
The news therefore was not only shocking and a bit off the radar, but also received with some sort of anxiety on what would become of the customs zonal strike force safe window so far diligently put in place by Shuaibu and his team especially against illegal trafficking in wildlife products and unprocessed woods.
An extraordinaire enforcement chief with unassuming characteristics and highly unpredictable hunting traits, Shuaibu is an exemplary of a team spirited boss, who not only develops and maximize his workforce capacities to the hilt, but offers them room to excel and become the best they can be.
Also regarded as an uncommon go-getter, Shuaibu's essential abilities to interpret and utilize shared intelligences from above and other extraneous sources, also constituted one of his winning skills in achieving results; and in carrying out his assignments.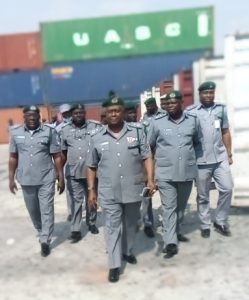 His dexterity in providing concise reports about his activities to the higher authorities and relevant departments is believed to also part of his leadership acumen; aside being savvy, focused and committed to his assigned mandates.
A deputy comptroller of customs, Shuaibu bowed out of the strike force in a blaze of glory, with a seizure of 15 sacks of Pangolin scales weighing 839.4 kilogrammes, in addition to 4 sacks of Elephant tusks estimated at 145 kilogrammes.
Outgoing Customs National Public Relations Officer, Comptroller Joseph Attah who made the announcement in company of Shuaibu and his officers in Lagos put the total value of both items at Three Billion, One Hundred and Fifty Five Million, Six Hundred and Sixty Seven Thousand, Five Hundred Naira (#3,155,667,500.00) only.
According to Attah, the CGC strike force team made the seizures during a sting operation carried out at the Lekki area of Lagos, where it intercepted one Toyota Sienna vehicle with registration number KRD 541 HH suspected to be loaded with un-customs goods. Four (4) occupants of the vehicle are reportedly under detention at the customs facility as suspects.
According to the CNPRO, "The operation was conducted in collaboration with the Wild life Justice Commission, targeting the illegal trade of wildlife from Africa to Asia". He also noted that this is the fourth major seizure of Pangolin scales, ivory and other assorted wildlife parts in Nigeria in the last 13 months. The illegal wildlife trade is a breach of section 63 "E" and "G" of the Customs and Excise Management Act Cap 45 of LFN 2004.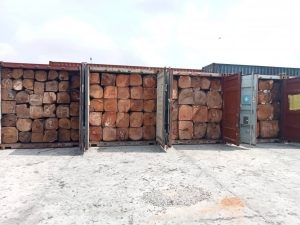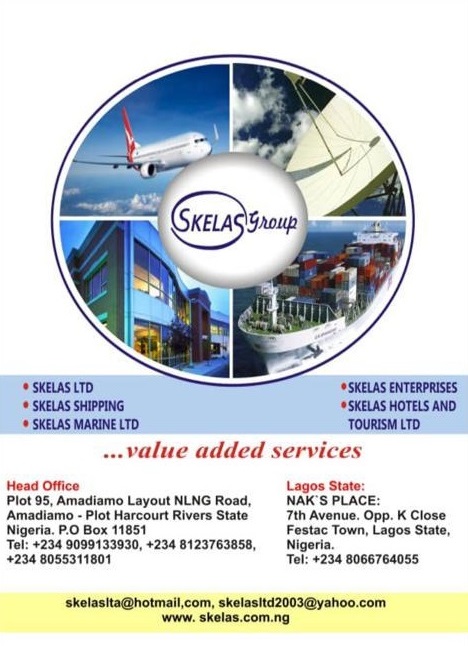 He indicated that they remain committed to the quarterly meeting with the embassies of the USA, UK, Germany and the World Bank on the subject matter as he commends the Wild life Justice Commission for their commitment to the course of curbing this illegal trade through the provision of credible and actionable intelligence.
Shuaibu's finesse in combating inward and outward smuggling remains in the front burner as mid last year, he announced a slight shift in strategy from focusing more on imports to identifying export irregularities.
The paradigm shift  resulted major seizures of unprocessed wood, charcoal and coal between  January and September 2021; with huge quantities of illegal exports amounting to hundreds of millions of naira.
The team also recovered revenue receipts worth several billion naira. He also attributed the impressive performance of the team largely to the dedication and diligence of its ICT unit, which he described as exceptional, and composed of young hardworking officers.
He said, "We have changed the narrative from import dependent to export irregularities and infractions. We have the ICT unit that monitors the entire landscape of import, so where there is anything to raise suspicion, we put it to ICT, flag it and it is positioned for 100 percent examination, the needful will be done right inside.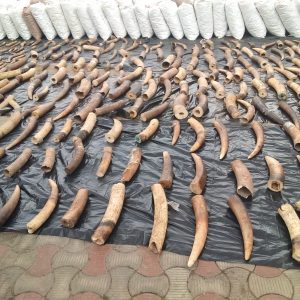 "We have that unit, now we have decided to shift our focus, we deploy our energy and intelligence to export irregularities and record from our seizures."
Reacting to incessant attacks on officers by smugglers, Shuiabu explained that the team relies more and deploys intelligence in its operation; ostensibly to avert crisis and unwarranted attacks on officers. He said the unit will continue to frustrate the antics of unscrupulous business men by subjecting them to constant financial losses, as a way of discouraging them.
"We have unprocessed wood, charcoal and coal that we have gathered. So, currently, exports is receiving closer scrutiny and monitoring. We deploy intelligence we follow you from takeoff location to the precinct of the port or a location adjudged right and operationally safe; and pick you up.
"The risk is there in every aspect of life and we do risk analysis. Ours is intelligence based. We are not out to get Nigerians killed or for us to be killed, so we deploy intelligence. In areas where there are frictions, we do tactical withdrawal, not that we are afraid of such situations but to avoid crises.
"These hoodlums are not the owners of the goods. They are only there to escort the goods to the dens of the barons.  So, once we deploy intelligence, we go to their warehouses and homes and evacuate because they themselves are living in their mansions, they don't want any crisis. Once evacuation is done, what we have inflicted on them is financial loss.
"We are trained specially to ensure that we deploy intelligence, strike and come back. That is why over a year and two months, there has been no crisis, no shooting.
"We have not killed anyone and none of our operatives have been killed."