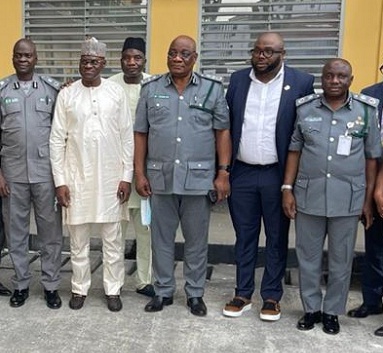 Customs finally rejigs mgmt, promotes 8, suspends 1
As Performance based promotion pitch CG against others
BY EGUONO ODJEGBA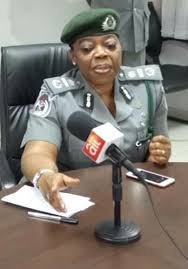 Shortly after the Comptroller General (CG) of the Nigeria Customs Service (NCS), Col. Hameed Ali (Rtd) reportedly failed in an alleged attempt to push the promotion of an acting Controller in one of its flagship stations to the rank of a Comptroller, based on performance, major changes were effected in the management, Tuesday, putting to rest months of speculations about intrigues and perceived power play.
While the appointment of two acting Deputy Comptroller General of Customs (DCGs) and six acting Assistant Comptroller General of Customs (ACGs) were made, the Customs also announced the suspension of the Deputy Comptroller General in charge of Excise, Free Trade Zone and Industrial Incentive (Exc, FTZ & II), Dr. Patience Iferi, reportedly on ground of indiscipline and insubordination.
Customs National Public Relations Officer, Deputy Comptroller Joseph Attah in a statement added that nine officers were also redeployed, in a move to enhance efficiency and productivity.
The statement named those newly promoted DCGs as Katherine Ekekezie, formerly Lagos Zonal Coordinator, now in charge of Excise, Free Trade Zone and Industrial Incentive (Exc, FTZ & II), the position previously occupied by DCG Iferi; and DCG Elton Edorhe, posted in charge of Enforcement, Investigation and Inspection (E,I&I).
Those appointed ACGs are Kayode Olusemire, deployed as Coordinator Zone C, Port Harcourt; Obi Ekwealor, Human Resources & Development; Bede Anyanwu, Strategic Research and Policy (SR&P); Lena Oyama, Board; Florence Inuk, TRADOC (Doctorine & Development); and Lami Wushishi , Excise, FTZ & II.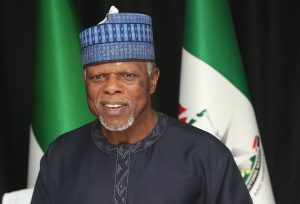 Those deployed include ACG Modupe Aremu, from Excise FTZ & II to Zone 'A' Headquarters; ACG Jack Ajoku from SR&P to Zone 'D' Headquarters; ACG Uba Mohammed from E,I&I to Zone 'B' Headquarters and ACG Usman Dakingari from TRADOC (Doctrine & Development) to E,I&I.
This is even as Comptroller Ifueko Babalola has been deployed to take charge of Port Harcourt Oil & Gas as Area Controller, Uche Ngozi , Controller Ondo/Ekiti Command, Danlami Haruna, Controller Bauchi /Gombe), Sambo Dangaladima, Controller Murtala Muhammed Airport Command (MMAC), and Ag. Comptroller Enonche Ochiba, Western Marine Command.
Attah said the appointments and redeployment are with immediate effect, just as he conveyed the CG's greetings to newly appointed officers, and charged them to work hard to justify the confidence repose on them.
Interestingly, the rumour mill agog with alleged proposal by the CG to have an Acting Controller with a Deputy Comptroller rank promoted Comptroller on the ground of performance was said to have pitched Ali against some of the top management chiefs, just before the latest changes.
Grapevine report that a DCG vehemently opposed the CGs recommendation, and warned against rubbishing Customs established procedure and tradition that supports the promotion of a deputy comptroller to higher tank strictly on the basis of the outcome of a promotion examination exercise; on by presidential fiat.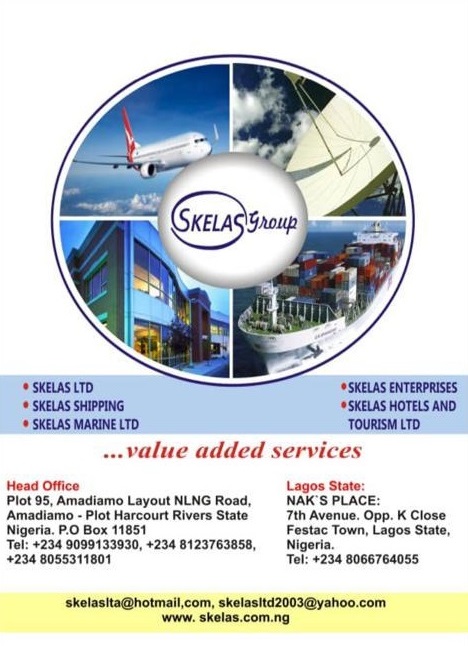 The customs boss who was said to have taking personal offence at been opposed, reportedly stormed out of the meeting. Those whose business it is to know disclosed that although the CG's candidate is a good enforcement and anti-smuggling officer, but worried that he has repeatedly been unable to pass promotion examination.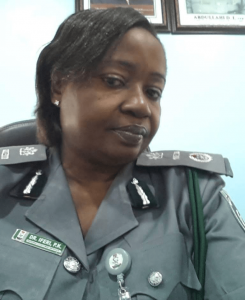 The officer, who was supposed to have proceeded on his three months pre-retirement mandatory leave, has however secured the CGs approval to serve out his mandatory pre-retirement leave working, in accordance with the prerogative powers of the customs boss.
There is also speculation that interested officers who had begun serious lobby to be appointed controller to replace the CG's favoured candidate, will have to wait with bated tension until the favoured officer exits finally by September. Those in the race are believed to have been unsparing in doling out humongous bribe sums to individuals and offices, they believe are the king makers, forces critical and central to decision making.
"It is good now, at least within the three months grace, those lobbying to take over will have to spend more money. Don't forget that more people may get interested, so, more money will be made by the king makers directly or indirectly, through proxies", a source familiar with insider deals in postings disclosed.
In a similar development, unofficial report indicate that the during the said management meeting on June 18, the customs area controller of Tin Can Island Command, Comptroller Musa Baba Ahmed was penciled down to proceed to the Nigerian Institute of Policy and Strategic Studies (NIPSS)  for an mni (Member of the National Institute) course.
Strangely, his name purportedly disappeared from the shakeup final list made public by the Service on Tuesday. The Tin Can Island customs boss has remained the longest serving area controller, not only at the command level but overall, under the Ali led customs.
It will be recalled that the national management has suffered some sort of administrative stagnation since the beginning of this year, following vacancies in DCG positions, which was consequent on the disengagement of two DCGs, including Trade and Tariff; and Enforcement, Inspection and Investigation.
While some of the vacant offices were run by other acting ACG and acting DCG, in addition to their own offices, no deliberate effort was made to promote ACGs to fill the vacant positions, while the CG reportedly preferred working with the prior adhoc arrangement, on the ground that there has been no board meeting to ratify promotion of ACGs to fill the positions.
After waiting for over seven months, the same management Tuesday carried out the needful, without the board meeting earlier advanced as reasons for delay in constituting a proper management, giving some individual officers the political cover to run two management offices, concurrently.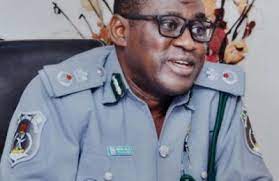 There are also indications that, more than the management of the NCS is willing to admit, the suspended DCG Iferi has allegedly been recommended for investigation by the Economic and Financial Crimes Commission (EFCC), for an undisclosed financial matter.
Her recommendation for financial probe is believed to be contained in the alleged proposal of the management meeting. Top sources in Abuja revealed that the issue of extension of leave was merely a decoy to avert public attention, lest the management gets submerged in the mess that may follow, should Iferi blow up the lid on alleged corruption enterprise at the head office.
Our sources said her refusal to submit to the disciplinary committee may not be unconnected with alleged plot to embarrass her.