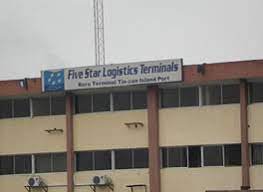 Debt: Customs Shuts Five Star Logistics Terminal
BY GBOGBOWA GBOWA
There are indications the Nigeria Customs Service (NCS) has deactivated one of the blue chip seaport terminals, Five Star Logistics Ltd from its portal allegedly due to unpaid assessment said to be running into hundreds of millions of naira.
An online medium not Pinnacle Time quoted the Association of Nigerian Licensed Customs Agents (ANLCA) as raising the alarm. According to the medium, ANLCA embattled acting National President, Dr. Kayode Farinto reportedly in a statement urged the terminal operator to urgently resolve the issue to enable customs brokers and freight forwarders pick their goods or face legal mass action for breach of agreement.
He reportedly said, "It has been brought to the notice of the National Executive Committee (NECOM),  that our members are unable to exit the already released vehicles and cargoes from the Five Star Logistics because the terminal operator has been deactivated from Customs portal as a result of unpaid assessment running into millions of naira.
"We wish to inform our members that ANLCA is on top of this issue and we are saddened about the development. However, we shall give the terminal operator between now and next Tuesday to resolve their issue with Nigeria Customs Service if not, we will be taking them to court for beach of agreement and failure to deliver these cargoes to the importers representative.
"Also, Five Star should know that she will be responsible for all demurrages and storages charges that may accrue within this period (6th of July to date).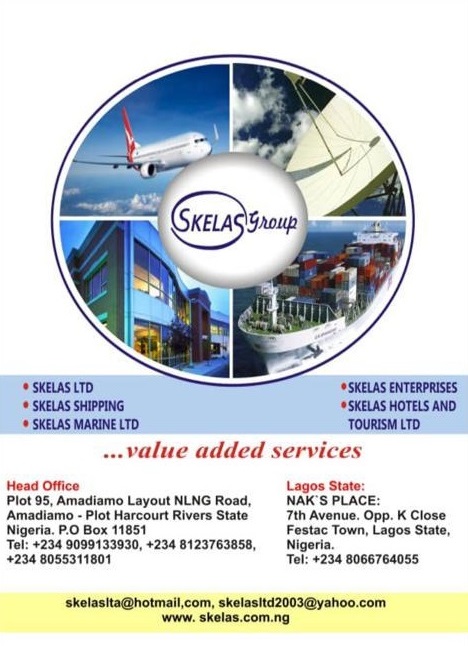 "Finally, we urge our members to be calm and law abiding and I will advice we keep the receipts of all payments during these period."
Findings by our reporter however revealed that the debt in question is N97.3million, even as industry watchers say that NCS is all out to ensure that compliance is of the highest priority and in no way prepared to condone behaviour inimical to the growth of the system.
Checks revealed that the customs yesterday were actually investigating certain matters when it discovered that the terminal owing for services and proceeded to condone off its premises.
Mr. Joe Sanni, Special Adviser to the Chairman Board of Trustees of  ANLCA, Alhaji Taiwo Mustapha although said he has heard of the development but does not immediately have the full details, said customs is no longer in the mood to entertain 'activities that will jeopardize government revenue in the least.
He said, "I do not have the details of what happened, but looking at the customs of today, stakeholders have to sit up. This customs regime and revenue administration is a different kettle of fish from what we use to have, it has demonstrated over time that it is ready to bare its fang if you're not compliant."
When contacted, Public Relations Officer of Customs Tin Can Command, Uche Ejesieme confirmed the development, noting however that "Five Star Logistics Terminal is a big player, they collect the larger percent of the command's revenue on vehicle, l am sure they will resolve this matter as soon as possible."