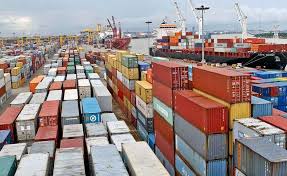 Tin Can Customs Posts N135.443 billion Q1
BY GBOGBOWA GBOWA
The Nigeria Customs Service (NCS), Tin Can Island Command has said it swelled the federation account with   revenue collection of N135.443 billion between January and March 2022. Above figure is N22.747billion in excess of the sum of N112.695billion collected within the corresponding period of 2021, and translates to an impressive 20.18per cent increase.
Briefing maritime journalists about the command's scorecard for the first quarter 2022 in his office, the Customs Area Controller, Comptroller Addekunle Oloyede said the command also processed a total of 71,014.4 Metric Tons of exports with a total Free on Board (FOB) value of N56, 205billion, within the period under review.
He stated that the command in the preceding year January to March 2021 processed a total of 44,502.9 metric tons of export with a total FOB value of N31.371billion.
"Comparatively, between January to March 2021 and 2022, the tonnage of goods exported through the Command increased from 44,502.9 metric tons to 71,014 representing an increase of 62.67 per cent.
"The FOB Value in Naira of the above-mentioned tonnage also' increased from N31.371 billion to N56.205 billion representing an increase of 55.82 per cent within the period under review."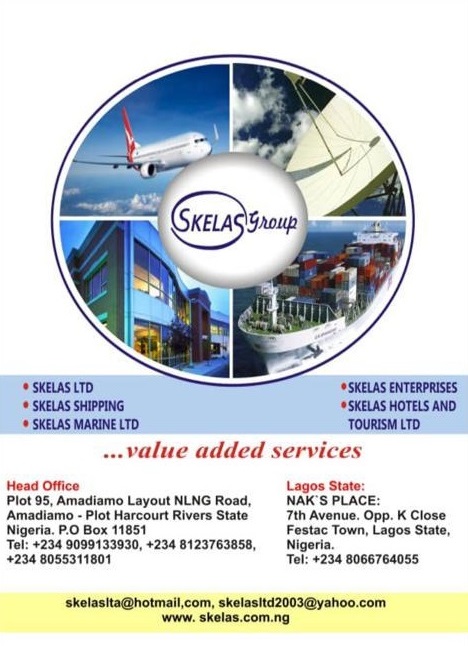 He listed the commodities to include the following: copper ingots, stainless steel ingots, sesame seeds, cashew nuts, cocoa beans, rubber, cocoa butter, leather, ginger, frozen shrimps. The customs area boss however lamented the challenges posed by overtime cargo which he said has created space constraints, hinting that these challenges inhibits the command's export capacity drive.
"Despite our successes, the Command is still facing challenges in the area of treatment of overtime cargoes because of the non-implementation of the extant laws guiding uncleared cargo. Additionally, the lack of Government warehouses in close proximity to the port has led to difficulties in logistics and handling cost," he said.
This is even as Oloyede declared significant output in the command's operations for the period under review, noting that the first quarter scorecard aligns with the statutory responsibilities of the service in the areas of revenue generation, trade facilitation and enforcement/anti-smuggling activities.
His words, "In addition to the above, my mandate also included putting modalities in place to boost export and increase revenue through the use of risk management mechanisms in identifying areas of leakages with a view to blocking them.
"It is also instructive to note that the Command's Operations drew inspiration from the theme of the International Customs Day, Scaling up Customs digital transformation by embracing a data culture and building a data ecosystem.
"The Command continues to leverage on this theme to harness such facilities that have been made available on the NICIS II platform such as the Pre-Arrival Assessment Report (PAAR), Advance Manifest, Selectivity Engine and data analysis which to a large extent enhanced our Risk Management Processes culminating into Trade Facilitation, expedited customs processes and ensuring the collection of appropriate duties and taxes."