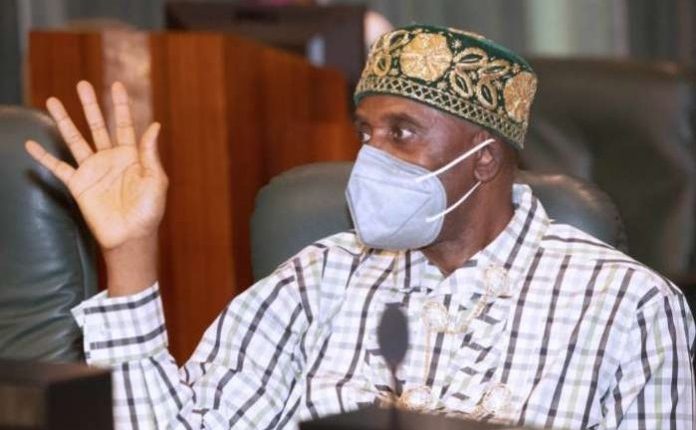 Disquiet Envelopes NIMASA 0.5% Throughput Wage 'Dollar Content'
There is growing industry disquiet about the Nigerian Maritime Administration and Safety Agency (NIMASA) collection of 0.5% cargo throughput levy from seaport terminal operators, allegedly payable in dollars.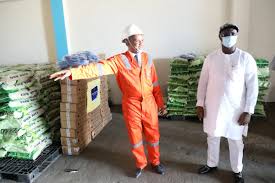 While NIMASA supposedly collects 'its own wage' as it were in dollars, the agency appears less concern about whether dockworkers whose wage, welfare and benefits is directly under its supervision, are also been paid in dollar or its equivalent.
Efforts to get relevant authorities speak on the matter has so far hit the brick wall, except the Maritime Workers Union of Nigeria (MWUN), who made some clarifications, while expressing doubt about the matter.
In an economy where state information is either hoarded for whatever reasons there could be, speculations become inevitable; and with it controversies and the likelihood of avoidable misunderstandings. Is NIMASA 0.5% stevedoring charge or levy collected in dollars? Attempt to hear from the horse's mouth proved abortive. What is certain is the collection of the levy in local currency, said to have passed through legal challenges.
Findings show that whereas NIMASA collects these levies based on the Nigerian Local Content Policy, the agency which also supervises dock labourers recruitment including the activities of seaport terminal operators, stevedoring operations and jetties, may have erected a wall between itself and those it owes obligation to protect, direct and guide.
Above perhaps, explains the controversy currently trailing the dollar content of the collection of the 0.5% levy, believed to have lasted successive administrations. While NIMASA failed to respond to inquiry on the issue, the Nigerian Content Development & Monitoring Board (NCDMB) declined reaction on the basis that NIMASA was in the best position to respond to issues concerning implementation of local content.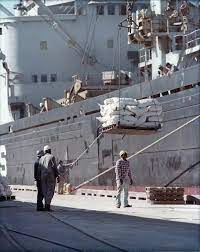 While an inquiry sent to the NIMASA Director General's office was not replied, MWUN President General, Comrade Adewale Adeyanju parried the question, saying the union is not familiar with the issue, but promised to investigate and determine the nature of the alleged discrepancies in the said mode of payment of wages.
According to him, "I don't know about the 5% you are talking about. I know of the 0.5% levy, it is a law that has been on ground for more than ten years. And it is for NIMASA, it is stevedoring charge. The terminal operators pay the stevedoring contractors and they in turn pay to NIMASA, remember that the terminal operators dragged NIMASA to court over the matter  and the case was struck out or something like that.
"What I know is that they have started paying the money to NIMASA. It is 0.5% of stevedoring charge on throughput, but it is not paid in dollars, it is in naira. I don't think your information is correct, but we are going to look into it.
"The only dollar payment I know of is to seafarers, part of our seafarers. They are paying them in dollars like NNSM. That agreement was signed under my former oga, the then MWUN PG, Comrade Peter Irabor. He was Vice President in ITF and he created the opportunity for us.
"If terminal operators are paying NIMASA and NPA their levies in throughput and services in dollars, then nothing stops us from collecting our wage in dollars. We will look into it. But I must put it on record that we have excellent relationship with our terminal operators, they have been doing very well; today an average dockworkers have condition of service."
Adeyanju also explained that seaport terminals that does not have in-house stevedoring contractor will be the one to pay the levy. But if there is a stevedoring contractor, it is the contractor that will pay, he said.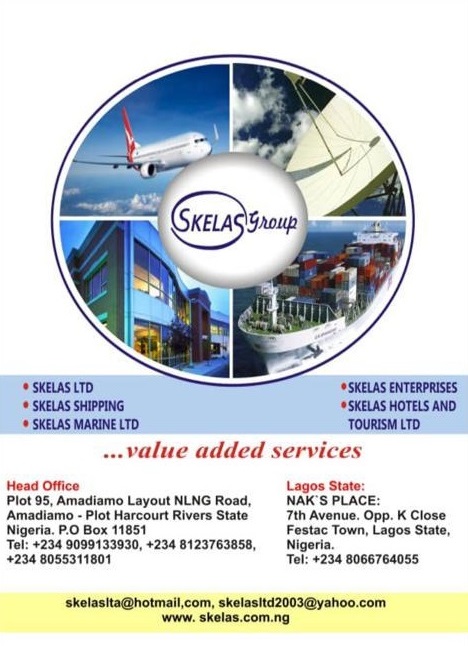 He further explained that the Collective Bargaining Agreement (CBA) entered into by terminal operators with the union is different from the one the terminal operators has with stevedoring association, maintaining that the CBA regime is between terminal operators and maritime workers union.
The 0.5% surcharge is contained in the NIMASA Act, specifically, as part of the requirement and conditions for obtaining services and products by stevedoring companies. Under the law, the requirements for registration of dock workers and stevedores specifically demanded a 0.5% levy by stevedoring companies for engaging the services of dock labourers. The NIMASA Act also clearly deposed to payment in naira and not in dollars. The requirement states inter alia:
"Any dock labour employer that fails to deduct and pay 0.5% of stevedoring charges to NIMASA is liable to pay a penalty of not less than N800,000.00"
"Any operator who fails, refuses or neglects to engage or use any registered dockworker or docklabour company is liable to a penalty of not less than N5, 000,000.00 in addition to the workstation being sealed up."
The NIMASA Act 2007 also imposes fine on any person who is not a registered dockworker or seafarer, but who engage in the performance of dock work in any port, terminal or offshore platforms or terminal in Nigeria or onboard any Nigerian vessel .
The NIMASA ACT 2007, Section 27(3) said such a person is deemed to have committed "an offence and is liable on conviction to a fine of not less than N50, 000.00 or to a maximum term of imprisonment of 6 months or both."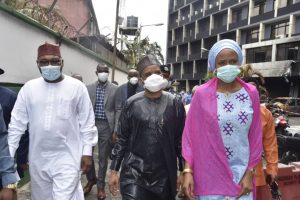 While we are still stuck with our pigeon hole assessment of Ports Development Levy and it's failure over the years to impact favourably on our overall scale of growth, certain individuals in this industry may have also personalized the Nigeria Local Content Policy which makes it mandatory for Seaport Terminals to pay certain percentage in cargo throughput in dollars.
Acting on information about yet another possible racketeering in the industry, in which cargo throughput said to be calculated on 5% NIMASA levy, payable by terminal operators in dollars; Pinnacle Time decided to inquire into the matter to determine its authenticity or otherwise.
How can payment to Nigerian labour be in naira while NIMASA collects own levy in dollars under same service regime? These are genuine concerns one expect those involved to clarify without ill feelings, and lay to rest. Any system in which workers are shortchanged cannot bring about meaningful development.
While MWUN thinks there's no such arrangement, NIMASA and the National Association of Stevedoring Companies (NASC) who are central to the issue appeared not interested in being bothered about such matter. While inquiry to NIMASA was apparently trashed, our efforts with the National Association of Stevedoring Companies (NASC) didn't fare better, as its National President, Mr. Bolaji Sunmola failed to pick our reporter's telephone call. He did not also respond to inquiry sent to on the matter through text message.
Reacting, NCDMB Public Relations Manager, Mr. Naboth Onyesoh acknowledged that even though the matter touches on local content policy, the board  is not in the right position to speak on it as it is strictly an operational issue outside of the board's purview.
'I don't work for NIMASA, I work for NCDB and can only speak for my department. The issue of local content raised by you concerns NIMASA's operations and not the NCDB, So, I am not competent to speak on the issue, it is not our issue."