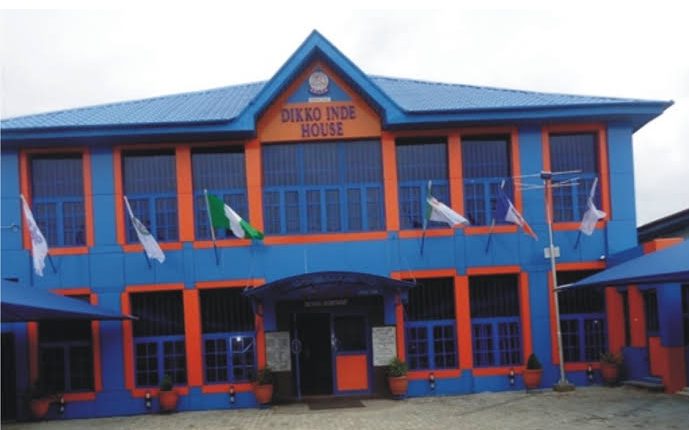 Meanwhile, the smouldering misunderstanding between the Association of Nigeria Licensed Customs Agents, ANLCA, Board of Trustees, BoT, and National Executive Committee, NECOM, degenerated last week with the BoT calling on the judiciary, the general public and relevant agencies of the federal government  to desist from according the national officers of the association further recognition.
The BoT in a statement  said whereas the national officers have been ordered by Justice Rilwan Aikawa of the High Court in Suit FHC/L/CS/921/2020 to stop parading themselves as such, they have continued to disobey court orders by going to Kano and Abuja chapters of the association to conduct elections.
The statement urged members of the public, particularly stakeholders to disregard the said actions of the suspended national officers, noting that "they have acted in disobedience to subsisting court orders." The statement jointly signed by the Chairman BoT of ANLCA, Alhaji Taiwo Mustapha, Vice Chairman, Chief Dennis Okafor, Secretary Prince Taye Oyeniyi, and two members, Mr. Dayo Azeez and Chief Sir Ernest Elochukwu, respectively, specifically put the Nigeria Customs Service, Nigerian Shippers' Council, Nigerian Ports Authority, Directorate of Security Services, Nigerian Police Force, Standards Organisation of Nigeria on notice for the alleged disobedience to court orders.
Efforts to get the embattled National President Iju Nwabunike react to the board statement proved abortive as he failed to pick our reporter's phone call. Text message sent to him on the matter was also not replied.
…As Nwabunike seeks federal financial grant for practitioners
The embattled National President of the Association of Nigeria Licensed Customs Agents, ANLCA, Iju Tony Nwabunike has appealed to the Federal Government to consider players in the freight forwarding, clearing and logistics value chain for intervention programmes enjoyed by other sector of the economy, describing the freight, import and export sector as critical component of the national economy.
He made the call in his goodwill message to customs brokers, freight forwarders and players in the nation's supply chain during the independence anniversary, last week. Nwabunike also urged professionals and business men in the sector to pay attention to areas of untapped potentials, while calling on the federal government to establish a more robust tie with players in the freight and logistics component of the import/export industry.
He lamented that as critical arm of the import, export and supply chain management involved in generating over N4 trillion made by Federal Inland Revenue Service, FIRS, and supporting the Nigeria Customs Service to sustain its N1trillion annual revenue target, federal government should factor operators in the industry into its support and financial grant schemes to assist practitioners expand and deepen its potential stakes.
His words: "As we join in celebrating our great country Nigeria at 60, it has become imperative for us to reflect on the many untapped potentials we have as a country, as professionals and as business men. These reflections should be geared towards making us contribute more in making Nigeria greater, united and more prosperous.
"Our professional calling as logistics experts playing critical roles in E-commerce now requires us to think beyond clearing cargoes from the ports to becoming the chain linking people and business together. We should continually see ourselves as part of the move to diversify Africa's largest economy from a totally oil dependent country to a viable country making sustainable revenue from non oil sector."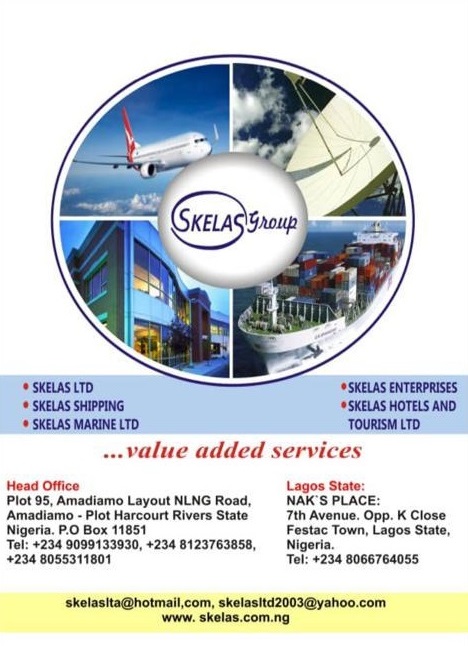 The ANLCA boss said at 66, the association is six years older than Nigeria, and urged members not to simply glory in old age but should engage in efforts to promote the ideals of association to impact more positively on the industry in order to grow the economy.
"While I call on our members and professionals in our line of business to keep up their patriotic acts of engaging only in legitimate deals and prompt payment of taxes to government, it also rests on the Nigerian State to give us support.
"We call on the Federal Ministries of Finance, Transport, Trade and Industry, CBN, NCS and others to see us as professionals deserving of state support, not only as potential tax payers because the likely quake or collapse of our sector will adversely affect the country.
"We have heard and seen Federal Government interventions through the Central Bank of Nigeria (CBN) and Bank of Industry, BoI, to private sector businesses improving on their viability and sustainability. No such programme has been designed for us in the freight forwarding and logistics sector of our economy.
"Aside not getting any form of palliative from government, there is no offer of single digit loan by government tailored towards our needs in procuring trucks, maintaining warehouses, investing in logistics aided technology like tracking devises and fleet of motorcycles for E-commerce transactions in a state of difficult traffic situation as what we experience in Lagos.
He continue: "Our roles in the import, export and supply chain management has made us critical contributors to government revenue drive of attaining over N4 trillion by Federal Inland Revenue Service (FIRS) and supporting the Nigeria  Customs Service in sustaining it's N1trillion yearly collection.
"Our sector holds the capacity for 50,000 direct and ancillary employments from the ports, airports, border stations, delivery chain linking warehouses and market, if properly harnessed."
Nwabunike said under his watch, ANLCA will open talks with government Ministries, Departments and Agencies, MDAs, "to see how our sub sector can be integrated into government interventionist financial programmes and support initiatives."
He said that as a great country with potentials to be greater, Nigeria's 60th anniversary should "spur us into more positive actions for greater good of the larger number of our fellow compatriots."