A vote of N4billion believed to have been collected by officials of the Council for the Regulation of Freight Forwarding in Nigeria, CRFFN, last year supposedly for recurrent expenditure have created a fresh gap between council officials and some council members who alleged that the money may have been misappropriated.
Individual members of two leading council members, National Association of Government Approved Freight Forwarders, NAGAFF, and Association of Nigeria Licensed Customs Agents, ANLCA, revealed that there are plans to drag the executive management and board of CRFFN to court to explain what happened to the money.
The individuals who spoke off record expressed disappointment for the inability of the council to meet up with its basic objective like training of members, further expressing concern about management's constant lamentation about paucity of fund to fulfill its obligations, and challenged the governing council and management to explain how the N4billion they collected in 2019 was spent.
Reacting, Vice Chairman, Governing Council of CRFFN, Chief Henry Njoku denied that the council misappropriated the fund, saying the money in question was a capital project and not recurrent expenditure as erroneously been peddled.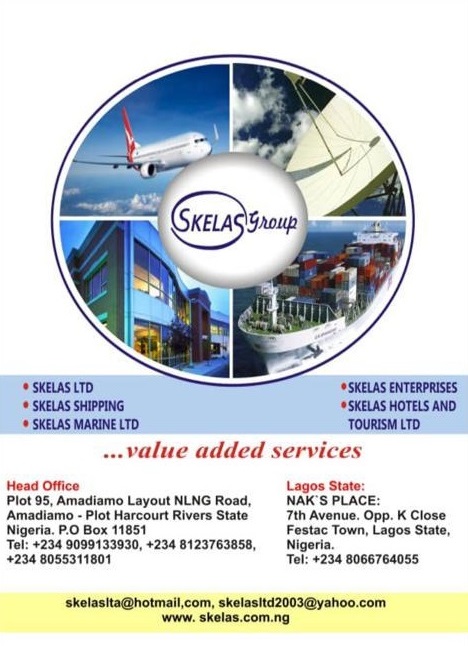 He said it was wrong of council members to insinuate that money is missing and thereby creating an atmosphere of distrust when they are part and parcel of all decisions taken by the council. He described those making the allegation as alarmists, noting that there is matter in the council that in which the members are not carried along, and said the allegation of missing money is mischief taking too high.
He said, "The consultative forum comprises all the associations and if there are certain expectations by the associations, they should bring their report to that place."
He not only denied that any part of the N4billion is missing, he said the money is intact and serving its purpose, further noting that the instruments guiding the fund cannot be bent to serve other purposes.
According to him, "That money is capital project money. It is difficult to collect and use for council. They cannot touch it because it is for specific project, and not for you to use it. You can't go and use it, that's the way it is structured in their papers. People talking are just raising unnecessary alarm."