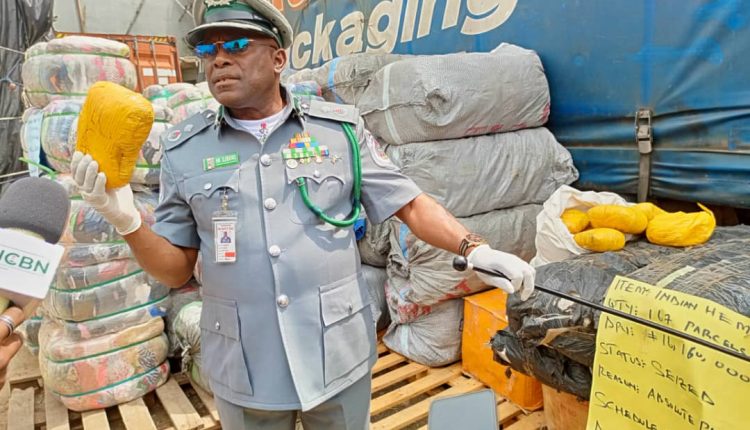 Ejibunu Report Recovery of N1.2b, Seizure of 13 Trailers of Rice, Others
BY FUNMI ALUKO
The Nigeria Customs Service, Federal Operations Unit (FOU) Zone 'A' Lagos has announced the seizures of items including  foreign parboiled rice, vehicles  Cannabis Sativa among others with a combined  Duty Paid Value of N1,241,777,700.
The Unit Acting Controller, Deputy Comptroller Hussein Ejibunu added that in its continuous quest to prevent loss of revenue through various infractions such as under-valuation, under-payments, and wrong classification, the unit also recovered the sum of N115,456,534.94 through the issuance of demand notices.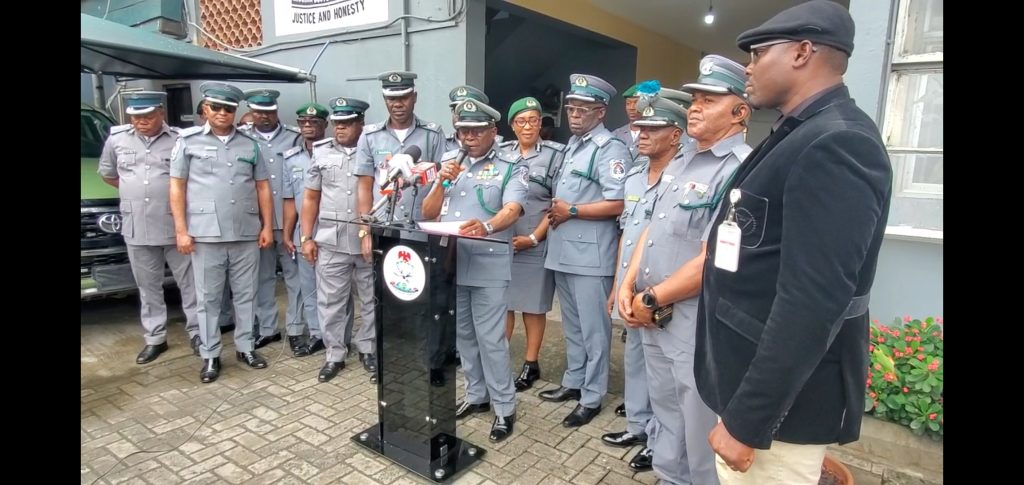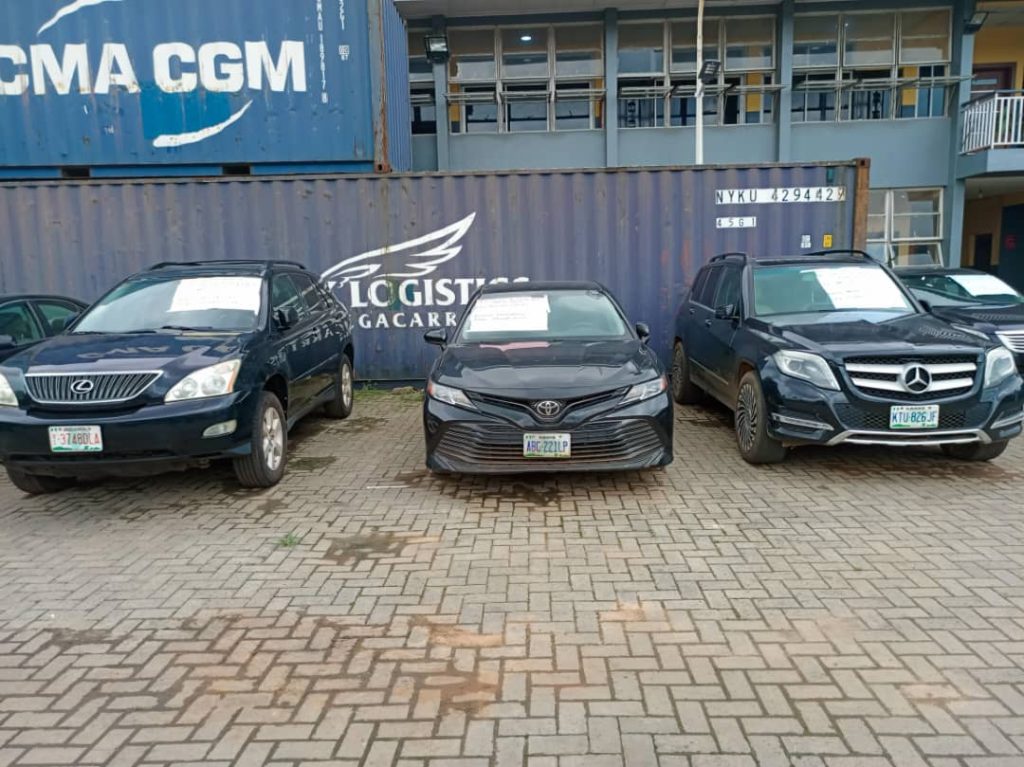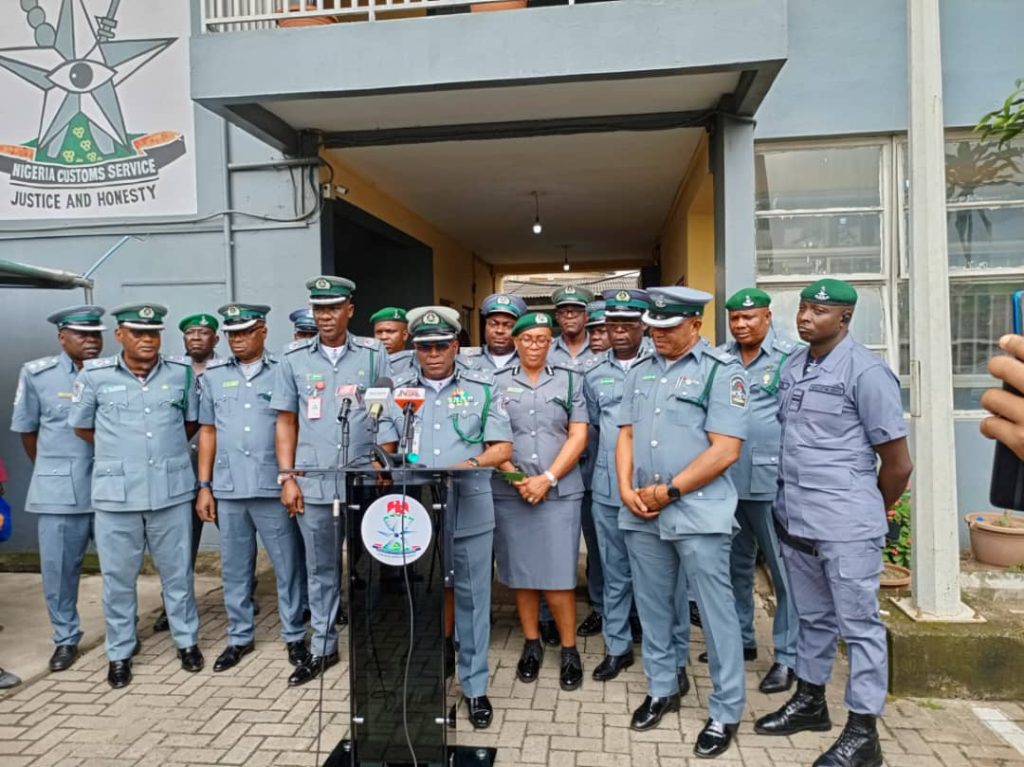 He assured that those who have planned to exploit the  yuletide period to engage in smuggling will be mercilessly disappointed as he has rejigged strategies to confront and combat those involved to a standstill in line with the Comptroller General of Customs directives.
He said, "As I have always stated, the Federal Operations Unit Zone A is sustaining its resolve to protect the Nigeria's economy by enforcing the anti-smuggling laws in an uncompromising manner.
"Just as intelligence reports gathered over the years indicated a higher degree of desperation by economic saboteurs to smuggle during the yuletide periods. While noting this challenge, we have fully deployed the improved logistics supplied by the Comptroller-General of Customs, Bashir A Adeniyi MFR; provided support for our officers with strategic manpower placements to achieve our ongoing drive to suppress smuggling.
"Our reviewed strategies have been paying off as reflected in the seizures recently made by the Federal Operations Unit, Zone A, for October. We shall sustain our efforts towards deploying these strategies continuously.
"I want to state that this Unit of the Service under my watch will make the remaining part of 2023 and beyond tough for smugglers in the interest of our country. We are ready to intercept them and frustrate their antics of concealment, illegal route passage, false declaration and under declaration.
"In addition, we are also determined to implement all the provisions of the Nigeria Customs Service Act 2023, including the various penalties attached to offences while striving to ensure that perpetrators face the full wrath of the law."
Giving a breakdown of the seized items, the anti-smuggling  czar said:
"In our continuous quest to prevent revenue loss through various infractions such as; under-valuation, under-payments, and wrong classification, the sum of N115,456,534.94 was collected following the issuance of demand notices to defaulters.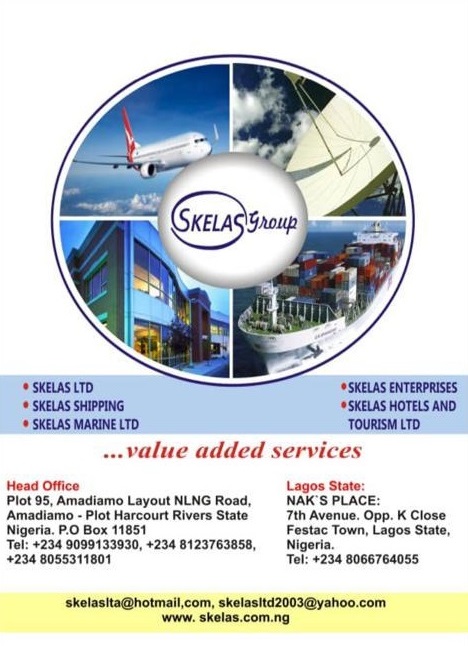 "Rice has been a recurring commodity in our list of seizures across various borders in the southwest zone. We were able to seize a total of 7,381 units of 50kg foreign parboiled rice from smugglers. This amounts to almost thirteen trailer loads of rice.
"A total of seventeen vehicles were also seized from smugglers who wanted to
circumvent the law by evading duty payment. For the avoidance of doubts, let me state again that the ban on vehicle importation through land borders subsists.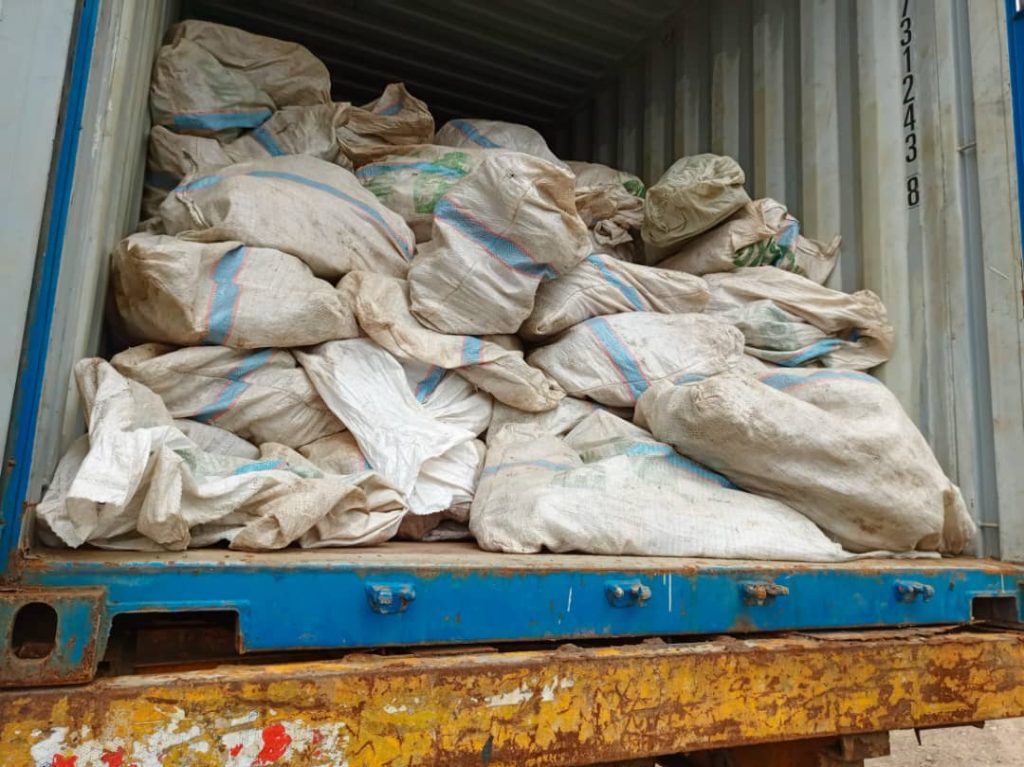 8. Our officers also intercepted 593 jerrycans (14,825 litres) of premium motor spirit. Because of the volatility of this product, we have safely disposed of them in line with laid down due process."
He continued, "Other seizures include 657 pieces of used tyres, 167 (202 kg) parcels of Indian hemp, 39 bales of second hand-clothing, 100 packs of tomato ketchup, 4 units of used motorcycle, 600 cartons of GIV soap and 730 sacks of hide and skin hidden in a 1×40 container equivalent to 5,033 pieces."
He appealed to all well-meaning and patriotic Nigerians to continue to support the Unit with credible information that will assist in battling economic sabotage.