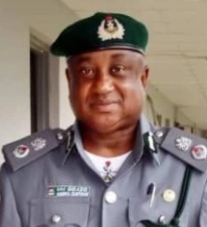 Comptroller Mohammed Gidado and Comptroller Suleimon Bomai have resumed duty at their new duty post, Murtala Mohammed International Airport Command and Terminal Multiservices Limited (PTML) Command, respectively.
The two new customs area controllers during takeover ceremony, pledged to strive to maintain the high records of performances they met on ground.
While the immediate past customs area controller of PTML, ACG Festus Okun said he was leaving behind an average N27 billion monthly revenue collection, up from the N11billion receipt he inherited, Bomai assured that he will strive to fit into his predecessor's shoes.
He also assured that he will sustain the 4hrs vehicles clearance timeframe for compliant traders.
The new PTML customs boss also urged licensed customs agents, importers and freight forwarders present at the brief ceremony to strive to remain compliant at all times, saying doing so will guarantee them the full benefits of trade facilitation.
On the lighter mood, Bomai informed his predecessor already promoted an Assistant Comptroller General and assigned to Zone C Port Harcourt as Coordinator, that he was receiving directive from his superior and not taking over.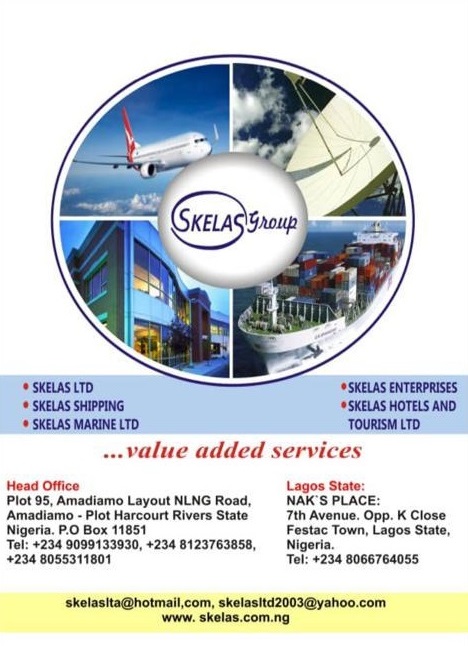 "This is not a handing over ceremony. I have not seen where an ACG is handing over to a Comptroller. What I think we are doing here is my superior, the ACG, is conveying the directives of the CGC for me to carry on with the leadership of the command
"Acting ACG sir, l'll strive to fill the big shoes you're leaving behind by working very hard to achieve efficiency in service delivery.
"Inter agency collaboration and constant engagements can solve trade disputes and promote team work for maximum results. These are necessary ingredients in the management of 21st century customs l intend to pursue," he said matter of fact.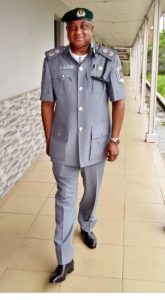 A graduate of Banking and Finance from the University of Maiduguri, Bomai joined the service in 1990 and has served in various units and formations before his current posting.
A product of intellectual house, Bomai is a member several professional bodies He is a Fellow of the Defence College, FDC; Nigerian Institute of Management, NIM, Fellow National Defence College Nigeria; and Member of the Institute of Cooperate Business Affairs Management, ICBAM.
An uncommon enforcement and revenue officer, Gidado took over from Comptroller A.B Abdullahi who has been redeployed to Cross Rivers/Akwa Ibom Area Command.
Gidado who was Controller Inspectorate Unit under E,I& I department at the headquarters Abuja, positively impacted the inspectorate before his transfer to MMIA.