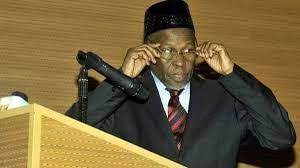 Hadiza Versus Asu: Comedy of secret hearing of motion
BY EGUONO ODJEGBA
The Nigerian judiciary earlier today engaged in yet another comedy of ashes as the Federal High Court Ikoyi offered was accused of a secret hearing on a Motion on Notice to the counsel representing former Managing Director of Nigerian Ports Authority, Ms. Hadiza Bala-Usman.
The application which was believed to have been heard yesterday by the court was originally fixed by Justice Tijani Garba Ringim for today, November 4, 2021, during the resumption of a suit (FHC/L/CS/485/2021) on July 5, 2021, filed by Elder Asu Beks and two others, challenging Hadiza Usman's alleged premature re-appointment by President Buhari, six months ahead of her due term.
The plaintiffs were shelled shocked when on arrival at the court, they were informed by their Counsel, Ojei Onuoha of Chief Mike Ozekhome (SAN) Chamber that a Motion on Notice by Hadiza and the NPA Board counsel for withdrawal of appearance application on the case was yesterday, November 3, 2021, heard and expeditiously granted by Justice Ringim.
The NPA lawyer, Barrister Ogboji A Emmanuel, who had earlier filed a Motion on Notice for withdrawal of appearance on the case said the decision was reached based on advised by NPA to discontinue appearance, on the grounds that the Attorney General of the Federation (AGF) and Minister of Justice, Mallam Abubakar Malami, has reportedly decided to take over Hadiza defense.
This is even as Elder Asu Beks described the development as a "judicial robbery", expressing concern about the prospect of getting justice from the court.
The substantive suit filed by Elder Asu Beks, Tombra Abarowei and Miebi Senge as plaintiffs had the President, Minister of Transport, Hadiza Bala Usman and Emmanuel Adesoye, chairman, Governing Board of the NPA, as defendants.
Barrister Ogboji explained that NPA informed him that the AGF has expressed interest to take over her defense and that of the Board Chairman; Mr. Emmanuel Adesoye.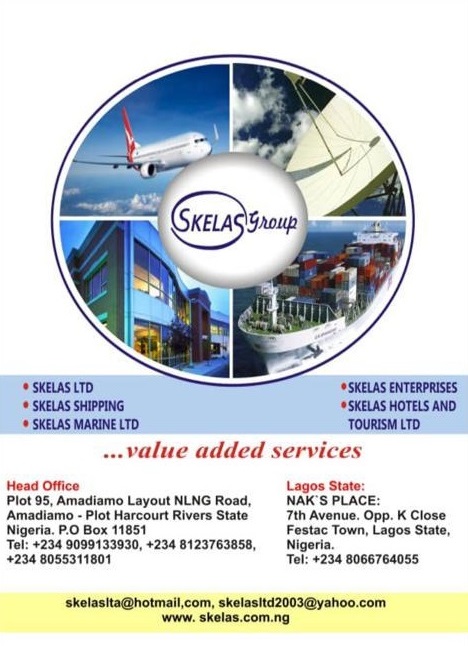 It would be further recalled that when the case came up on July 5, 2021, none of the defendant's lawyers showed appearance, and consequent upon the plaintiff's lawyer's plea to enter hearing, Justice Tijani Ringim fixed hearing for November 4, 2021.
Reacting, Elder Beks described the court session of November 3 2021 as secret one, which he said was undertaken to pervert the cause of justice. He also notes that he has lost confidence in the ability of Justice Ringim's court to be able to provide fair hearing in the matter; even as he has demanded an apology from the Judge over what he termed as judicial rascality.
He said, "What happened today at the Ikoyi High Court is a judicial robbery. How do you hear a case 24hours before the adjourned date? I was in court at the first hearing on this matter on July 5, it was the Judge who picked November 4 as the next hearing."
Like a comedy lost, Elder Beks asked, "How come the counsel to Hadiza who was not present in court at first hearing was in court yesterday?  How did he know? Who notified him that the hearing was moved from November 4 to November 3?"
Dissatisfied with the development, he said he is considering reporting the conduct of Justice Ringim's Court to the NJC unless an apology is tendered.
"We need an apology from Hon. Justice Tijani Garba Ringim, and failure to do this shall leave us with no option than to report him to the NJC. We cannot allow this matter to be swept under the carpet.
"It is obvious that justice would be a difficult to get in his court. We may apply for the case to be transferred to another judge", he said.