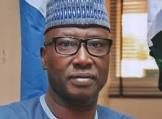 Inland Waterways Surveillance Project: Is Buhari's Government Kidding?
BY EGUONO ODJEGBA
At a recent media chat with reporters in Lagos, the Managing Director of National Inland Waterways Authority (NIWA), Barr. George Moghalu said plans are in top gear by the authority to install surveillance cameras along the nation's inland waterways.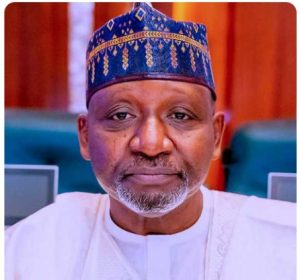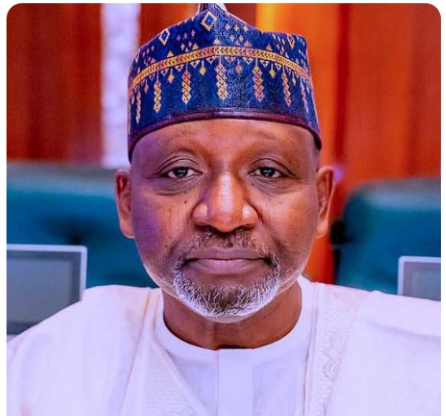 He also explained that that in addition NIWA is building  a Command Control centre, both of which he said will enable the authority to monitor activities on operators along the waterways, to afford his personnel the advantage efficient monitoring to curb unprofessional conducts of boat operators; as well as respond speedily to accidents.
The NIWA helmsman further disclosed that a South Africa firm has already conducted an assessment of Nigerian inland waterways for the purpose; even as he said that NIWA has visited the firm in South Africa to see how it operates the same surveillance service in South Africa's inland waterways; purportedly on the invitation of the latter.
Laudable as these ideas sound, it is worrisome why NIWA has suddenly found its operational compass after losing many Nigerians to boat accidents under controversial circumstances; and with new elections for a new government knocking on the door. It is not only curious that the Buhari government is embarking on what looks like a white elephant project for which NIWA is known for and at the twilight of the administration.
What is more intriguing is the government's apparent disregard for established procedures, functional framework, due process and accountability. For a government that has less than a year in office to still continue to place premium in doing as it please and putting the cart before the horse in a critical public service area such as the inland waterways, shows the amount of disdain this government holds Nigerians.
To contemplate the pursuit of secondary projects such as the installation of surveillance cameras when government is yet to be able to take firm control of the inland waterways through effective regulation, is nothing but sheer leadership failure and executive recklessness.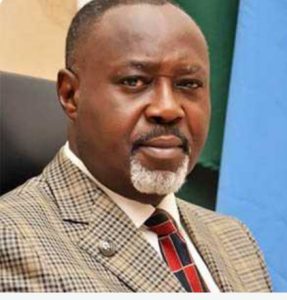 Following the level of lax regulatory induced accidents that claimed several lives in the past two months, what a people orientated government should focus on is a conscientious blueprint of programme that will raise the level of public confidence in water transportation through achievable, purposeful and believable projects.
It is unspeakable that whilst Moghalu is still lamenting his agency's inability to regulate inland waterways operations, and rather than concentrate on efforts at achieving the desired regulation, he is instead more interested in pursuing capital projects, that lacks the space and base to function optimally; even if one was to give these projects the benefits of doubt.
Lined up to be compressed into hasty contract commencements and completion before this government vacates office, there is any convincing evidence that like the controversial Baro River Port, these proposed projects will not end up failed politically motivated execution.
However objective one attempt to look at the array of line up projects; one cannot but be troubled that these emergency timetable of programmes are designed to serve narrow purposes. Thus, it is very doubtful that the Moghalu led NIWA is up to anything beneficial and purposeful to country and citizens.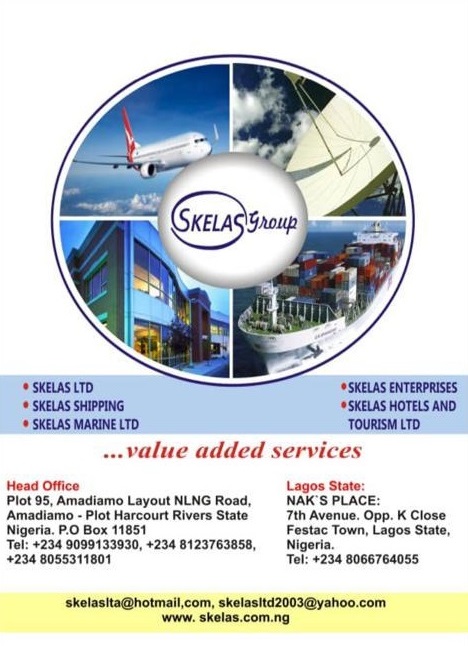 Barely a week ago, he told Nigerians that floating life jackets was a big issue, that travel time restriction was an issue, that un-seaworthy crafts were also an issue; and that overloading of passengers were some of the challenges the agency was struggling with.
But rather than execute the needed corrective programme through deliberate and timely action plans, the NIWA boss appears more interested in capital projects that time will not permit him to take to any meaningful level except perhaps to sign off the contract cheques.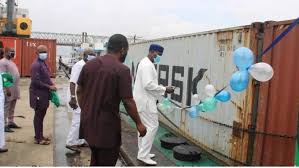 And sadly, that appears to be the watershed for many government appointees, especially ministers and CEOs in the Ministries, Departments and Agencies (MDAs). Moghalu whilst speaking of the agency's difficulties with regulation said the authority has decided to engage in far reaching sensitization, and explained that he intend to explore traditional and religious arena to raise the consciousness of Nigerians on safety and compliance.
How much of that has been done, how many Nigerians has been reached? While that and the provision of life jackets and standard boats have hardly been addressed, this government is talking about insurance cover, talking about dredging and talking about cameras and command and control centre.
This is despite that the Nigerian Ports Authority (NPA) and the Nigerian Maritime Administration and Safety Agency (NIMASA) have reported huge investments on those areas; and despite that the regulatory agencies have been involved in key parleys to harmonise some of their overlapping functions, to prevent wastage of scarce resources and to deliver optimally on service delivery.
Similarly, despite that NIMASA and NPA has been vocal of recent about high level infrastructure development in dredging, Moghalu admitted that the agency carried out capital dredging ahead of his appointment, but maintained that NIWA must continue to carry out maintenance dredging, noting that to achieve this,  he would be needing new dredgers.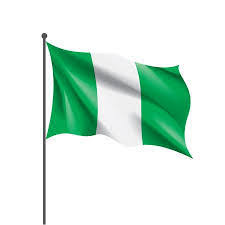 "I am among those who said that for capital dredging to last for the impact to be sincerely felt, it must be followed by maintenance dredging. And this is where our emphasis is now because when you talk about capital dredging, you are talking about billions of naira. So what we are doing now as an agency…because the resources that are available to government today were not as it used to be in the past.
"Capital dredging is very expensive, so what we are doing now as an agency is laying emphasis on maintenance dredging and not just about maintenance dredging but in-house maintenance dredging. And that is why we are procuring our own dredgers because we have the manpower. We use the dredgers to open the channel that are blocked."
He didn't say what happened to the dredgers he may have inherited or such that were used for the prior dredging; although he was emphatic that his in-house manpower was intact. In simple words, NIWA has been maintaining a redundant manpower in dredging operation, with no job to do. Talk about official wastages!
Perhaps, it sounds really ridiculous that despite that NIMASA have also established a standard and functional  Command, Control, Computer Communication and Information (C4i) Centre of the Deep Blue Project; and that Nigeria Navy has the Falcon Eye, Nigerian Ports Authority (NPA) has the Command, Control, Communication and Intelligence (C3i) system; NIWA is also angling to have its own Command Control centre under the Buhari government.