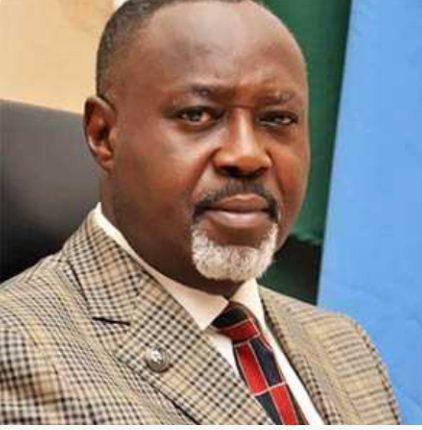 Moghalu's Arrogance and Inland Waterways Deaths
BY EGUONO ODJEGBA
The three last fatal inland waterways accidents occurred in quick successions shortly after President Muhammadu Buhari directed his political appointees to showcase their respective achievements under the Ministry, Departments and Agencies (MDAs), as part of his 'handover note' as it were; next year when he is expected to leave office.
Not only were nineteen lives lost to the mishaps which an industry observer, Mr. Kingsley Anaroke described as one death too many and an unavoidable carnage, rather than feel honest concern for these deaths linked to his questionable leadership competence, the Managing Director of the National Waterways Authority (NIWA), Barr. George Moghalu appears to have chosen to wave off the matter, saying the victims died wrongfully; and by choice.
It is a sad commentary that the NIWA boss wants Mr. President in his valedictory message to tell Nigerians that a family of seventeen that got drowned in Lagos, apparently owing to NIWA's regulatory and operational failures, committed suicide for refusing to wear floating life jackets or traveling outside the allowable time limit; which enforcement the authority has clearly been unable to carry out, in the first instance.
It is not only preposterous but indeed wicked when at every opportunity that presents itself, Moghalu seek to denigrate the memory of the dead by continuously blaming them just so he can obviate the facts of the incidents; and avoid taking responsibility.
For a man who got appointed purely on political consideration and not because he possessed the requisite industry qualification, just to help him build his curriculum vitae and political credentials to turn around and poke his nose at his benefactor, is nothing but unpardonable arrogance and extreme ingratitude.
Unfortunately, this NIWA boss have been part of the few top government functionaries mismanaging the president's goodwill through high heel official mismanagement, thus giving Buhari's government a bad name.
However low the president's perceived detachment from the masses in his over seven years in the saddle, he has never disparaged those he rule by insulting the dead, when those mourning the death of their loved ones are still wearing sore moods.
Moghalu's led NIWA has not only continually dragged down this government through its lack of direction and shouting incompetence, this is one agency of government that has largely been unproductive and wasteful; and yet shamelessly arrogant in its public carriage.
First it started as an uncertain confusing body language, until his management personnel put a stamp of authority on the official shenanigans; via official lies and propaganda, which sooner graduated into insults, emotional blackmail and abuses.
Not satisfied with his officers demeanors in twisting the facts of the accidents in reference, Moghalu himself accused the media of misrepresenting the number of deaths and causes of the ill fated boat mishaps, first at the one day workshop organized by the Chartered Institute of Logistics and Transport (CILT), and second, at a s press briefing in Lagos, the following day.
And quickly erasing the nineteen dead as inconsequential, the NIWA helmsman proceeded to announce a business project plan, to wit, that all barge operators must obtain insurance premium to cover their operations. He said the authority is making it compulsory for all barge operators to get quality insurance cover that would cover both the barges and the cargoes they carry.
He did not stop there; he also deployed certain amount of propaganda within the disposal of the authority, saying the decision followed intense pressure by importers; which for all intent and purposes are no more than loose attribution.
He said, "I have had a meeting with the barge operators association of Nigeria, and I have insisted on having quality insurance to cover both the barges and the cargoes.
"These were issues raised by the importers themselves. They said they don't want a situation whereby they would gamble with their goods after importing them all the way from China and Europe, and upon getting to Nigeria waterways the cargo gets drowned.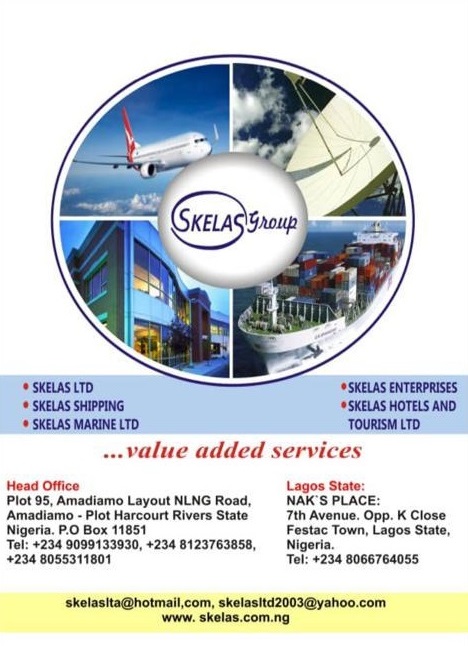 "So we have reached an understanding with the barge operators association of Nigeria that we want a reasonable insurance cover for every cargo that would go on the inland waterways and for the vessels themselves to be fully insured so that we can give protection to the importer", adding:
"This is a prime project for us because we want to decongest our ports and ease pressure from the roads."
To say that Moghalu's insurance project smacks of the usual official deceit and arrogance is to sound mild, since his current move appears suffused with mere political permutation if not driven by personal and narrow agenda.  Should his proposed initiative be subjected to administrative probe and proper corporate governance, he has elected to put the cart before the horse; since the proper thing to do is to first of all take full control of the inland waterways transportation, while regulation will logically follow; and not the other way around.
According to an industry expert who does not wish to be named, he described Moghalu's insurance project as reasonable but misapplied in terms of mix-ups and timing, and urged NIWA to first of all standardize its operations before transiting to regulation. He notes that there must be an industry before regulation can follow.
His words, "First of all, NIWA needs to know that inland waterways transportation in Nigeria is largely informal and unregulated. As far as the passengers and operators are concerned, it is just a means of moving from one place to another.
"From this premise, the first thing NIWA should do in my view is to ensure that the whole subsector is gradually regulated and all operators registered. Second, they should standardise the crafts to be used in the inland waterways, either wooden canoes with paddles or outboard engines and minimum standards of construction. They should prescribe manning levels and the minimum qualifications for operators.
"I believe that it is only after you do this and take control of the industry that you can be able to prescribe operational regulations, how the sitting positions should be, what kind of life jackets should be worn on which rivers; speed limits, hours of operations and water conditions."
He argued that unless the industry is first of all properly structured, and regulation and compliance is fully in place before the issue of insurance can be considered.
"It is only when you are able to make regulations and enforce compliance that you can talk about insurance. In my view, the requirement for insurance is just another political pursuit. It is not possible to seek to regulate an industry you do not yet have control, and you cannot enforce any order on operators you are not able yet to regulate."
It is one thing for Moghalu to plan to retire with this controversial insurance pet project, as it stands to reason that he may have worked out a deal with an insurance company; it is another matter entirely, that his initiative though cogent, but is ill informed given the present mood in the industry.
During his press briefing last Friday, Moghalu lamented and corroborated assertions by his management officials about widespread practice of boarding boats without using live jackets; and widespread disregard of its ban of night operations.
Even though Moghalu also lamented that boat operators don't provide standard floating life jackets for passengers, in the same breathe, he and his officers claim to have regularly distributed life jackets to boat operators.
Given the above submissions, it is instructive to say that there is a disconnect and that it is either the authority is not in full control of the inland waterways, and or, is been economical with the truth.
There is no doubt that NIWA under Moghalu's watch may have acquired some more strange habits, the story of which cannot be told in one day.