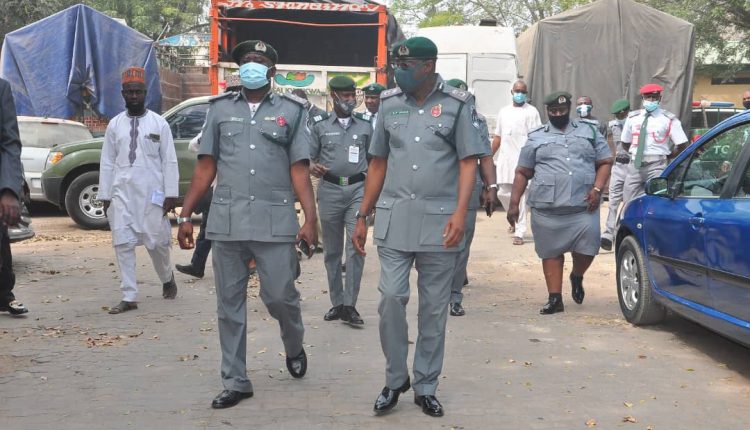 Kano/Jigawa Customs boss dusts target, lands 353 seizures
Despite the scourge of Covid-19 pandemic which impacted adversely on the national economy, the Nigeria Customs Service, NCS, Kano/Jigawa Area Command surpassed its 2020 revenue target with a princely sum of N1.018billion, up from its annual target of N20billion.
The Customs Area Controller, CAC, Comptroller Sulaiman Umar, who disclosed above added that the command generated the sum of N21.018bn as revenue from January to December 2020. He said the figure also surpasses an estimated N13bn collected by the command during the same period in 2019, with 84% over and above the revenue collection for last year.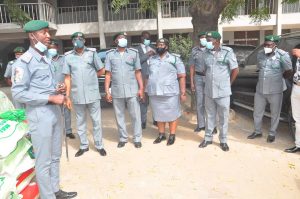 In addition, Umar said operatives of the command under his watch impounded contraband items worth over N23.7million within the first two weeks of December 2020, putting the total Duty Paid Value of the 353 seizures at over N900bn.
Umar gave the breakdown of the seizures to include 390 bags of 50kg foreign parboiled rice, 20 Jerry Cans of vegetable oil, 182 bales of second hand clothing, 100 cartons of mosquito repellents, among others.  He further disclosed that twenty five suspects arrested in connection with the seizures were charged to court but have been granted administrative bail.
"As you all know, the core mandate of the Nigeria Customs Service is to collect revenue for the Federal Government and account for same, facilitate legitimate trade, suppress smuggling which is a serious threat to national security and economy, and provide security at the national borders."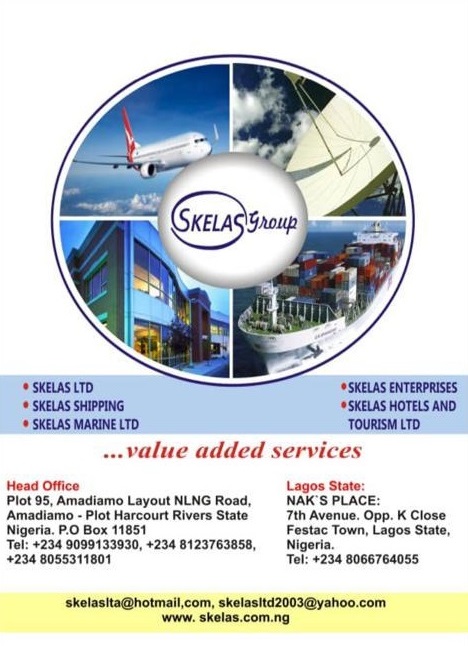 While commending the role played by Headquarters Strike Force, Federal Operations U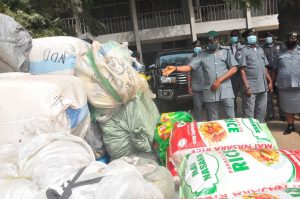 nit Zone 'B' and the Customs Intelligence Unit in the actualization of the command's seizures and overall activities, Umar said:
"We will continue to draw on our robust intelligence gathering strategy on border security and ensuring a secured environment for legitimate trades. The Command under my watch will continue to facilitate trade, deal decisively with economic saboteurs (smugglers) and work for the security and well being of the people of Nigeria", adding:
"Our doors are always open to all legitimate traders within and outside our command."