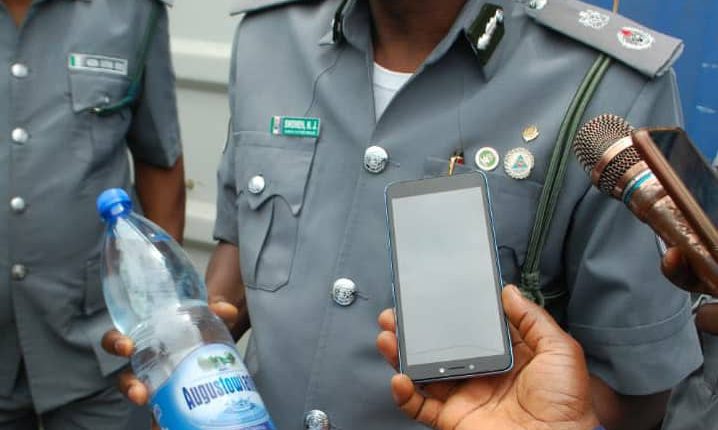 KLT Customs surpass Q1'20 revenue by 36%
Burst smuggling of N5m foreign table water
The Kirikiri Lighter Terminal (KLT) Command of the Nigeria Customs Service (NCS) intercepted the smuggling of foreign table water estimated at N5million into the country, even as the command has dusted its own revenue collection record for first quarter 2020, by 36%.
KLT Customs Area Controller,   (CAC) Compt. Hammi. J. Swomen who made above disclosure yesterday during a press conference, said the 1.5litree per bottle Augus-Towanka table water has a total of Sixteen thousand nine hundred and twenty (16,920) bottles, with Duty Paid Value (DPV) of five million, four hundred and ninety three thousand, thirty three Naira (N5, 493,033).
This is even as the revenue collection record between January and March 2021 jumped by a total of 36.8% over and above the revenue figure for the corresponding period of 2020; in addition to recording N3billion monthly collection, being the highest figure in recent time.
A statement made available to our reporter and signed by the Command Public Relations Officer, ASCI JT, Ayagbalo quoted Swomen as saying, "the command generated Seven billion nine hundred and sixty eight million eight hundred and sixty five thousand nine hundred and seven Naira (N7, 968,865,907.00k) as Customs duty and other charges in the first quarter of 2021 surpassing the N5.8 Billion made in the first quarter of 2020.
"This figure represents a 36.8% increase in duty collected when compared to the revenue generated in the first quarter of last year."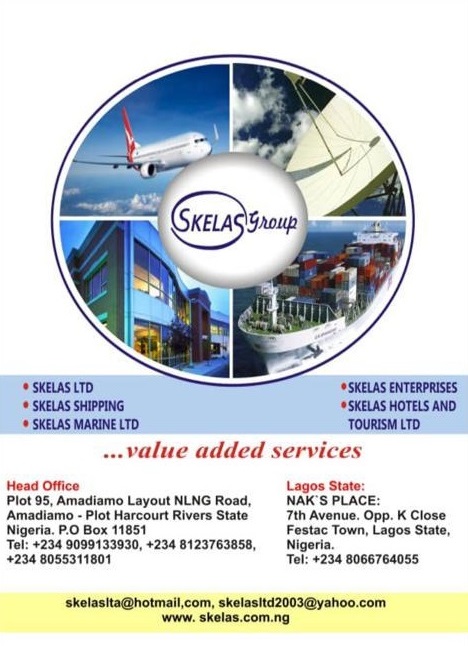 The CAC also disclosed that the command made seizures of five containers laden with assortment of imported items, with a DPV of over N55.7million, within the period under review. He listed the seized items to include two thousand six hundred and fifty five (2,655) pieces of used car tyres with a DPV of Twenty one million five hundred and eighty nine thousand, five hundred and twenty one Naira (N21, 589,521).
He explained that two (2) vehicles, one used Toyota Carina E 2000 model and one used Mazda 323 2004 model, were concealed in one of the containers. The other seizures include 2,772 by 5 litre kegs of vegetable oil and 16,920 by 1.5litre bottles of Augus-Towanka Table water were all intercepted and confiscated.
The DPV of the two vehicles stands at twenty eight million six hundred and fifty six thousand eight hundred and seventy nine Naira (N28, 656,879).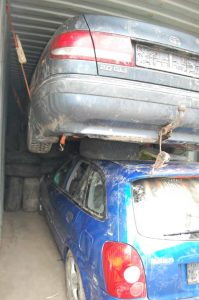 Defending the seizures, the customs area boss according to the statement said schedule 3 item No 14, 4 and 11 of the Ecowas Common External Tariff (CET) 2017-2021 Import prohibition list (Trade) prohibits the importation of the products.
Swomen said it is significant of note that that for the first time in recent years, the Command generated a monthly revenue of over N3 billion.