MAN Oron budget remain partially tied to IGR
In spite of its huge logistics and critical training assets differential, the Maritime Academy of Nigeria (MAN) remain tied to the vagary of sundry economic activities that account for its internally generated revenue (IGR); as an integral part of its funding.
Above condition applies only to MAN located at Oron in Akwa Ibom State, as its counterpart, the Nigerian Institute of Transport Technology (NITT) Zaria, continues to enjoy full funding from the national budget, irrespective of its vibrant IGR potential.
MAN Oron alongside other agencies in the marine transport has a total budget allocation of N845 million, as against a total of   N204 million for land transport; out of a grand total sum of N205 billion for the 2021 ministry of transportation capital budget proposal.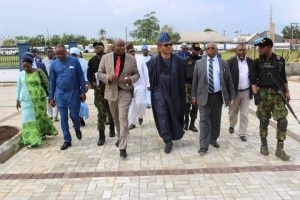 According to the News Agency of Nigeria (NAN), the N205 billion will facilitate the completion of all ongoing projects under the ministry. The Minister of Transportation, Chibuike Amaechi reportedly made the disclosure last Friday during his budget presentation before the Joint Committee of the Senate and House of Representatives on Land and Marine Transport in Abuja.
According to NAN, the Minister said that out of the N205 billion, land transport has about N204 million, while marine transport has N845 million, with an overhead cost of about N358 million.
The minister explained to the joint committee that while NITT Zaria and Nigeria Railway Corporation (NRC) are fully funded from the national budget, together with the National Inland Waterway Authority (NIWA); MAN Oron and the Council for the Regulation of Freight Forwarding (CRFFN) are expected to augment their respective financial outlay through IGR in addition to whatever they get from budgetary allocation.
Amaechi said that the budget proposal also encapsulate the amount of fund needed to complete the ministry's ongoing  projects for 2021, while others outside the budget jacket may have to wait until 2022. Some of these projects that are close to completion include the National Freight Offices at llela-Jibiya and Idiroko, Katsina and Ogun States, respectively, in addition to other land transport projects for the 2021 fiscal year.
During the presentation to the joint committee, Amaechi said, "The ministry is proposing a total capital budget of N205 billion with land transport estimates of N204 billion, marine transport estimates N845 million and overhead of N359 million in the 2021 budget, which is before you for consideration.
"The total capital appropriation of the ministry for 2020 is N70 billion, land has N69.6 billion, marine N698 million. The aims and objectives of these proposals are to make significant progress on all ongoing projects, and to complete and deliver modern railway services that will provide an efficient and cost-effective alternative transport system for economic growth and job creation opportunities for the citizenry."
The forty years old Academy has continued to grapple with  under-funding and insulting funding system, as the present management continues to improve on its delivery strategy, often rubbing tears on its palm to grapple with some of the urgent and critical academic needs; including qualified teaching staff.
This portfolio of backwards integration is believed to be burrowing into the Academy's lean purse, and eroding on some of its long term plans designed to further shore up the international acceptability of its cadets. Currently cadets are undergoing sea time training aboard commercial ships on contract basis, since the Academy does not possess a training ship.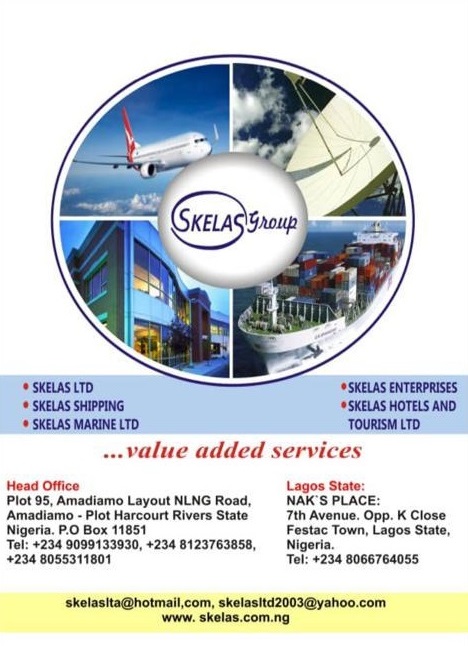 The Nigerian College of Aviation Technology (NCAT) Zaria has about ten functional training aircrafts, including six purchased by the Aviation Minister, Engr. Hadi Siriki February this year. NCAT eas until last year under the transportation ministry, but was carved out under the Ministry of Aviation in 2019 by President Muhammadu Buhari.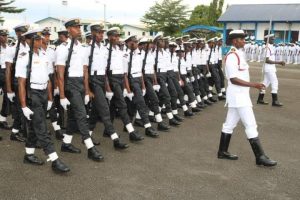 Out of its lean resources, management of MAN have continued to take up some capital project out of utmost need, projects that should be catered for by budgetary allocation. Earlier this year, an academic expatriate was hired from Indian to spice up the teaching workforce and give the Academy in international exposure and outlook.
Just last month, the Academy has continued to grapple with  under-funding and insulting funding system
Rector MAN, Commodore Duja Effedua (retired) said the simulators purchased from Indian are expected to enhance the training capabilities of the Academy and to offer cadets and students modern practical experience.
The innovation to be gotten from the simulator assisted training is also expected to positively impact on the market value of MAN Certificates of Competencies and compliment the high level improvement that has come the way of the Academy in the past three years, in the area of infrastructure and improved general learning environment.
The simulator which is expected to accommodate up to 30 cadets and their instructors is designed to take 20 different maritime related training programmes and further designed to bridge the training gap which has hitherto taken Nigerians to Ghana, Egypt and other African countries with functional maritime academies.
Earlier this year, Effedua had in a chat with our reporter said that the academy, in addition to procuring the training devices from its meager resources, has also invested in train-the-trainer manpower development for their operation and maintenance.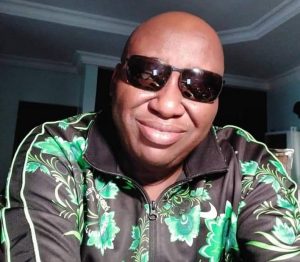 To keep the newly purchased simulators in top condition, the rector said a total of 20 academic staff members have been selected for training on their operation and maintenance. He further disclosed that while 16 staff members of the academy had already undergone and completed training in India on installation and maintenance of the simulators, a second batch made up of 14 academic staff members are on standby to go for the training.
The simulators are expected to address sensitive training areas like liquid cargo handling, full mission ship handling and other areas of focus required in modern vessel operation in line with Standards of Training Certification and Watchkeeping, STCW10, as approved by the International Maritime Organisation, IMO.