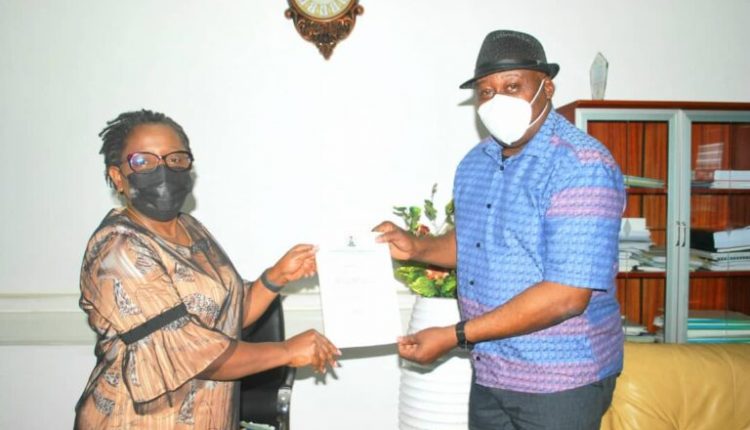 MAN Oron: Duja Effedua Succeeds Duja Effedua
BY EGUONO ODJEGBA
Dirty and manifold was the plot to thwart the reappointment of the Rector of the Maritime Academy of Nigeria Oron, Commodore Duja Effedua (Rtd). The plot which started close to a year ago was devious, long drawn and petty.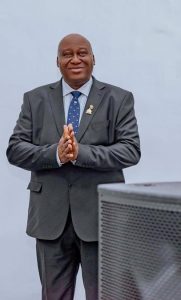 Yet, the convoluted conspiracy included characters one would with the wave of the hand have excused as been too refined and busy to engage in silly war of blame. Truth however is that the dirty war of attrition has on its roll, a state actor and supposed member of the political elite, holding forth as representatives of an important senatorial zone.
That a serving senator of the federal republic stooped so low to join hands with some lousy and professional rascals in the revered forth estate of the realm, presupposes the low estate of the individual concerned.  But that is matter for another day.
The plot to dig up dirt to throw at the performing rector and trump up their evil agenda through frivolous petitions, propagated through frenzied negative press was for no other reason than that Effedua elected to tighten the noose on financial leakages of the Academy.
This strategy included the rector's refusal to partake in MAN's monthly 'Solemn Assembly', a spiritual devise contrived for the purpose of sharing the Academy's money and other legitimate instruments of financial transactions, such as contract trading and issues surrounding same.
Angered, his detractors plotted to ensnare and hoodwink him to do their bidding; as is customary with characters who elect to trade in mischief, in order to get whatever they desire by crook or trick. As is usual in some setting, one of those supposedly close to the office of the rector, by virtue of his media services volunteered himself for use.
Through him and other disgruntled insiders and close associates, few other reporters easily swayed by promises of lucre got recruited from far and near in the fight to either remove Effedua in the immediate term, or have his reappointment truncated, through creating sufficient negative press intended to implant doubt in the mind of the appointing authorities.
Though it may sound trite, in truth their plot was far reaching in execution, except that they lacked the required depth and substance, necessary to confer on their sickening fabrications the veracity of logical conclusions; as each and every new plot re-cooked with the same medicinal shrubs, proved washed and tasteless.
But like all characters incensed by own imagination through mental self delusion and the pathological urgency to recriminate images of fantasy, these war mongers have remained stuck in the titillating embrace of self destruct.
Based on some of their petitions, the House of Representatives Committee on Public Accounts in June this year, invited Effedua over to clear allegations of wrong doing. But alas, none of the petitioners showed up at the public hearing, and the committee adjourned, following the petitioners non appearance.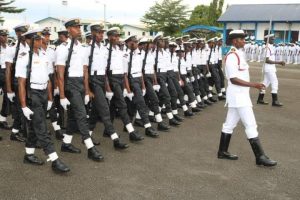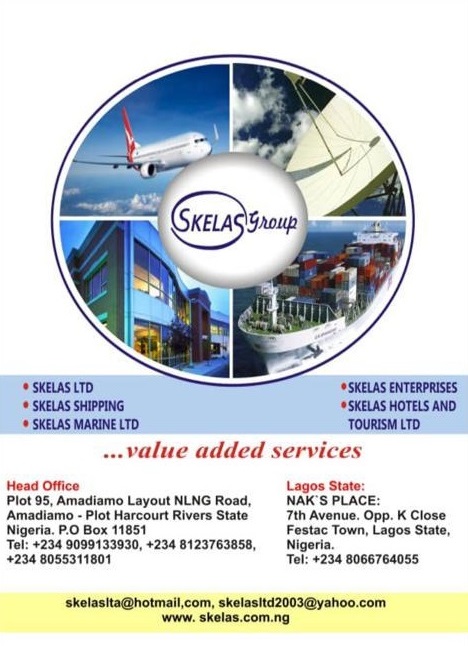 Taken aback, House Committee Chairman, Hon. Busayo Oluwole Oke expressed dissatisfaction with the absence of the petitioners, and directed the Committee Clerk to write and ask them to make themselves available at an adjourned date; describing the petitioners' actions as disrespectful and unacceptable.
The Committee Chairman explained that it is only when authors of petitions come out to prove their allegations that the National Assembly can make deductions over what is right or wrong, noting that people cannot just dump petitions on his committee without coming forward to defend issues and allegations raised by them.
Effedua recently raised alarm over attempts to distract him with frivolous petitions by blackmailers and those believed to be disgruntled state political actors, who have written to various organs of government including the police and other anti-graft agencies.
It will be recalled that Effedua told the Hon. Oke led House Committee that the petitioners are faceless, with unverified identities and fake postal and contact addresses.
Effedua who was also allowed to make a remark, informed the lawmakers that the whole intent for the futile petitions is the attempts to soil his reputation and a further attempt to raised false alarm in the hope that they (petitioners) could distort the facts of the ongoing successes being achieved at the Academy.
He told the committee that over 6,500 petitions have been written against him to different anti graft agencies, all aimed at spoiling the ground over fear of having him reappointed for a second term.
As at the last count, the rector has had about 6500 petitions written against him. But he did not allow them to distract him beyond having to respond to one summon or the other, based on their fraudulent petitions.
To give publicity to their false alarms, these detractors deployed the instrumentality of fake news and crazy rumour, all in the bid to sabotage Effedua's reappointment, which nonetheless, pulled through earlier yesterday.
To deal with the issue of fake news, those involved in spreading the malicious petitions against the academy's Rector through fake news should be identified and prosecuted, to serve as deterrence to others.  The media profession should be purged of misfits and black legs, including occupational character assassinators.
Permanent Secretary, Federal Ministry of Transportation, Dr. Magdalene Ajani presented Effedua with his reappointment letter yesterday in Abuja.
This government has demonstrated moral conscience and corporate governance fidelity with the reappointment of Duja Effedua, for another term of four years. According to a statement by the Director of Press, Federal Ministry of Transportation, Eric Ojiekwe, Effedua who was first appointed on November 17, 2017 as Rector of the Academy will continue in office effective September 2, 2021.
Effedua was presented his letter of reappointment by the Permanent Secretary, Federal Ministry of Transportation; Dr. Magdalene Ajani earlier today in her office.
President Buhari also named Rear Admiral Jacob Ajani (Rtd), the new Board Chairman of MAN. He replaces the former Board Chairman, Demola Seriki, who was recently appointed Nigeria's Ambassador to Spain.