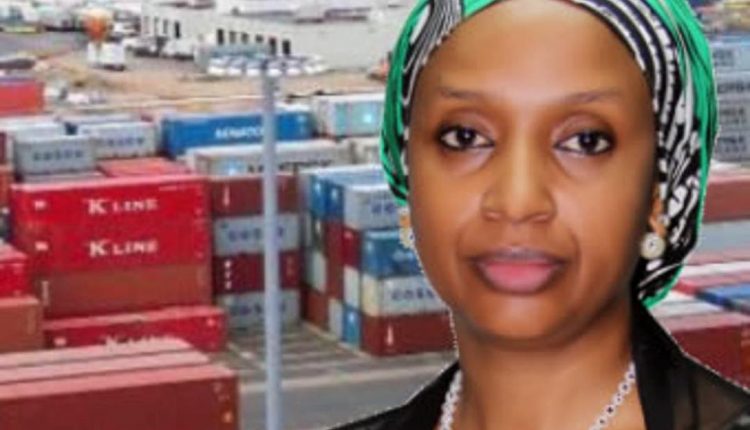 BY EGUONO ODJEGBA
At no time in the history of Nigeria has a sacked or suspended government appointee or a chief executive officer, attempted to pull out the carpet under the feet of the appointing authority and President of the Federal Republic of Nigeria.
Neither has there been a history of such absolute disregard directed at the president's delegated authority, as the managing director of the Nigerian Ports Authority (NPA), Ms. Hadiza Bala-Usman have done, following her suspension three weeks ago.
The suspended first female NPA boss not only practically took the presidency and the federal ministry of transportation her employer by the storm in a hate filled and violent verbal stance, she made it unambiguously clear she was out to ridicule and brow beat government into rescinding its directive over her suspension.
Those who understands war tactics, modus operandi and motives, say Hadiza conduct was to take the sail out of the state ship, expose the probe panel set up to investigate her over her alleged financial and contractual breaches to ridicule and international embarrassment, as part of the plot to arm twist government into turning her loose, and ultimately returning her to NPA.
Apparently an ardent devotee of grand war masters, whose Art of War has been etched in letters of flaming gold in the history of electioneering and democratic warfarism, both in Kaduna and Abuja, she must have reckon with ultimate victory, through her fiery attack tactics, calculated to put the enemy, the government in an embarrassing flight, that would lead to the abandonment of the probe.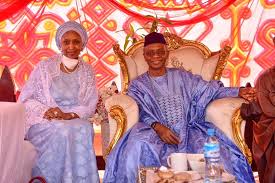 However, her permutations as it were, that she could now saunter back to office, and make history book, as the first CEO to be suspended and returned to office without the necessity of appearing at the probe panel to defend allegations leveled against her, may have begun to wane, as more damning evidences of corruption is been unearthed and thrown in her face. Instructively, the thought of quickly returning to office, following a quick action plan to deliver a reputational blow on the presidency that will make the later convulse, and also quick to beat an anticipated retreat, giving her the benefit of the invincible and thus to return to office; same way she picked up her tenure renewal on a platter of gold, appears  farfetched, under the present circumstances.
But it is to her credit, that she is also the first CEO and indeed the first female CEO, to galvanize half of the nation's media, both mainstream traditional media and leading online social media; and  a plethora of other industry media attack dogs, baying the government, and doing everything possible to sell the Nigerian government to the outside world as an unfit, unjust and unfair government, driven by unfit state actors.
At no time has any single individual in Nigeria bankrolled the media to turn against the government, and or, exposed its perceived deficiencies to the outside world like her. This is yet another feat that puts the stamp of many firsts in her curriculum vitae.
To achieve her purpose, she did not forebear to throw about official secrets in the form of memoirs, correspondences and other special official documents, which her media gang feasted on to attempt to disparage her employers and government of Nigeria.
Hadiza accused the government and her employer, lack of authority to query and suspend her, by accusing the government of lack of thoroughness, lack of due process, lack of transparency, and not the least, lack of responsibility in calling her to order. For every ounce of dissatisfaction the government expressed about her, as reflected in the query served her, she discountenanced and disputed with so much passion.
Her intent was to sufficiently embarrass government as got her media gang to tell the world, how much she was willing to drag the government in the mud. Minders of political affairs think that she has succeeded more than enough, except that government appears resolute to pursue her matter to a logical conclusion.
Again, Hadiza is the first Nigerian to have that certificate of courage and unflinching arrogance to lay claim in perpetuity to an office she once occupied, not based on merit or contest, nor based on legal victory but based purely on political patronage.
To say her behavior so far appears driven by entitlement mentality sounds like an understatement. Whereas it has become apparent from her body language that what she desire if 'she must go', is to take everybody down with her.
Interestingly, the facts on ground appeared not tailored in line with such wishful thinking. Those whose business it is to know, say despite her cleverness, she need to present more convincing argument that she did not compromise contract awards in favour of certain persons, to wriggle free out of the charge government has brought against her.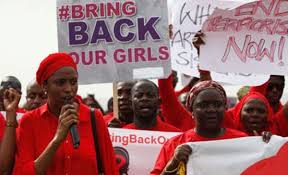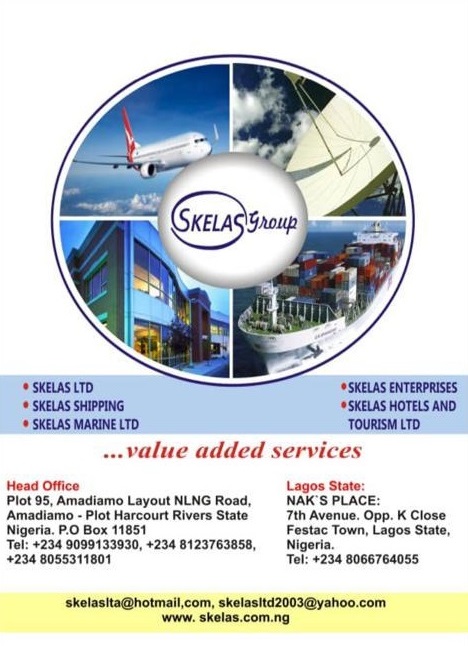 Analysts have raised pertinent questions. Were revenue lost to this contract bid manipulations and revocation of existing contracts? The answer is an emphatic yes, going by available evidences.
Did Hadiza moved the PROCUREMENT unit, a critical component of the department of finance over to her office, and ran same through channels unknown to civil service procedure? The answer is again, yes. Needless to go into argument about what analysts identified as the ulterior motive, believed to be exceptionally profound.
Since her suspension, the authority's verified official twitter handle, @nigerianports, its official internet communication channel has remained inaccessible, as she personalized its access. As a result the authority has been disabled from communicating with its external publics, locally and otherwise.
Again, such act could only have been motivated by a sense of entitlement that the authority not only revolves around her, but indeed, was manifestly ran like a private family estate. It would seem that part of the war she is prosecuting is to run ring around the management and render the acting managing director dysfunctional by obliterating him from the public knowledge.
Even though her sympathizers and media retinue have avoided telling her the bitter truth of the reality and implication of her escapade under the circumstances, the illusion that her actions are motivated by the desire for fair hearing, must of necessity sound strange, even to her own ears, at any point she calms down sufficiently, and allows sense of decorum to prevail.
Her entire posturing following her suspension can only be described as one of haughty arrogance and unimaginable self delusion that she can blackmail the government, not only into silence, but ultimately, also, into negotiating her way back into office, like a bandit, holding fast in her arm, a hand grenade, as an instrument of unfair negotiation or coercion.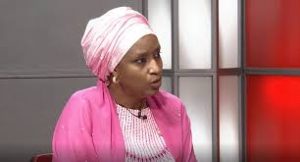 Neither will her gambit likely work in this case or in her favour, since government has demonstrated its resolve to call her bluff, once and for all; following the federal ministry of transportation permanent secretary's clear and unambiguous reply to her resort to name calling, insinuations and desperate posturing to make the ministry, the minister and top ministry officials look bad, look inadequate and official reprehensible.
But time will come to her aid, when hopefully, she will climb down from her precarious height.  Humbled, sober and contrite, she would have to take the first path not taking; humility. To begin with, she would have wind down her media attack warriors, as a sign of genuine surrender, and proceed to reaffirm her faith in the government that have given her five years of unqualified but political high heel life, with all the pecks, all the connections and glamour that follows.
Next, she would be obliged to recant and repudiate some of claims and suggestions bandied by her media tigers, to throw dirt on government. At that point, she will most likely also recognize in her prior war songs, the damning realization that her actions in the interim were ostensibly treasonable.
Then will the beginning for the negotiation of a soft landing begin. Since our government is ever magnanimous, none perhaps, will make the path difficult for her to obtain a soft landing, in the overall interest of the ruling party, which she belongs.
It is a necessary obligation, not because she took part in the financial sponsorship or nurturing the return of Gen. Muhammadu Buhari back to power; but because as a current party member, the All Progressive Congress owe her that seemingly unqualified protection.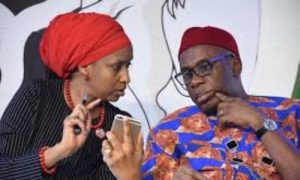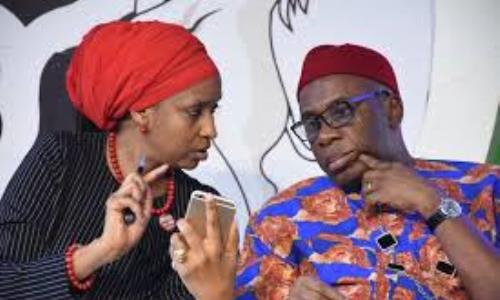 Precisely the same way, President Buhari was prevailed upon to promote her expeditiously through the recommendation of the Kaduna Mafia, and later made the managing director of NPA.
It goes without saying that from that appointment, she gained exponentially, except that she turned around to abuse the fingers that fed her, because she was asked to step aside for an audit to be carried out.
Hadiza's story of alleged graft, nepotism, high handedness, rule and divide tactics, and alleged ingratitude cannot be told in one day.