MAN Oron: Principal purveyor of fake documents on the run
A former employee of the Maritime Academy of Nigeria (MAN), Mr. Adamu Jibril, fingered in stealing and circulating official documents to the public for payment is reportedly on the run, even as the police is believed to have mounted aggressive manhunt for his arrest.
Dependable authoritative sources informed that Jibril who reportedly provided his bank accouns details to a cabal whose stock in trade is to extort and blackmail some officials of MAN, especially those in the bursary department, was believed to have managed to escape police arrest in Niger State where he has taken refuge for some time, and is believed to have relocated to Lagos.
Jibril is said to be at the centre of an alleged N1.4billion transaction, believed to be the latest article of blackmail he sold to his fellow blackmailers, which they attempted to use in blackmailing officials of the Academy and its leadership; but which was effectively frustrated, as the management of the Academy put the police and other security agencies on the alert.
The Academy located in Oron, Akwa Ibom State, have a record of running battle with some interested individuals who are indigenes of the host community, spanning over a decade. According to reports, Jibril and his gang, composed of these individuals and others with political exposure within the state, circulated the N1.4billion in a number of recent petitions, which Jibril allegedly claimed was proceed of money laundering by management, with further claim that the said fund was laundered through his account.
Although he is believed to have denied supplying such information to the cabal throwing up the said transaction as evidence of fraud in their petitions, there are strong indication that the petitioners have dodged invitation by anti-graft agencies to whom they addressed their petitions, to come forward to provide more details to assist investigation.
A letter written to the management of the Academy by Jibril and sighted by this reporter carried his denial of feeding the petition writers with offensive and incriminating materials, while he sought the forgiveness of the Academy.
At a recent press briefing, Rector of MAN, retired Commodore Duja Effedua, accused Adamu Jibril of being a serial blackmailer, linking his abhorrent character to a careless lifestyle such as been a perpetual liar and drunk, in addition to been financially broke, perpetually.
According to him, to get favours and money from those he fingered as the 'Oron Cabal' working relentlessly to loot the Academy through all manners of blackmail, Jibril sells official documents which the cabal readily twists into article of blackmail.
The Rector further noted that wherever such blackmail fails, the cabal, resorts to frivolous petition writing, using the already twisted official information at their disposal.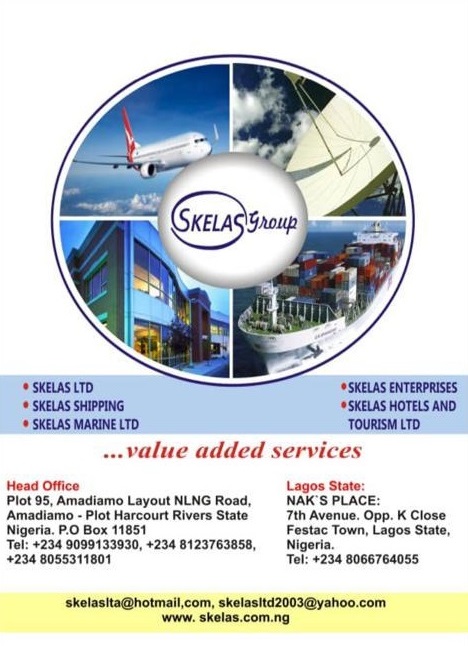 His words, "Lately somebody called Adamu Jubril has been in the news. You must have been reading something about money laundering in some online social media.  Now in the petition to EFCC (Economic and Financial Crimes Commission), what I read online…because the EFCC never invited me, and like l said, they have the right to invite anybody; EFCC, ICPC, Police, any security or anti-graft agency have the right to invite anybody if they hear something.
"Now in that petition, they wrote that the same Jubril said N1.4billion was deposited in his account in October and was forced to withdraw N1.3billion. Who will pay that kind of money in Nigeria to any body without the radar of the anti-graft agencies? You can't even deposit N30million in a day, and the man is writing petition that they withdrew N1.3billion a day.
"I have written to the IG of Police and written to DSS (Department of State Security), to get him and the other petition writers to come and prove their allegation. He who asserts must prove.
"Some of them even said I was arrested by the EFCC and that I died in the commission detention facility. There is nothing they have not said about me. I can confirm to you that the financial probity of the Academy is not in question in any way."
Sharing of the Academy's money during solemn assembly is now a thing of the past.  And because some of the former rectors soiled their hands, they became vulnerable, and the cabal made so much money from them through blackmail.
He explained that the only reason the blackmailers have intensified their petition writing is out of fear that President Muhammadu Buhari may reappoint him for a second term; in view of the fact that has just about five months to finish his first tenure.
"They are angry that the free money they use to get has stopped and Effedua must die. They concoct all sort of things to blackmail me, but l refused to be blackmailed and refused to be distracted. About nine ago, they are their sponsors said they will make the Academy ungovernable for me five months before I finish my term.
"It's all about second term, that is their fear, they don't want the federal government to reappoint me. I can understand their frustration, but I have no regret that I stopped them from their solemn assembly where they share money, and loot the Academy.
'But for taking their mischief and blackmail this far, it is only fair that they go to those they wrote petitions to prove their allegations. He who allege must prove."