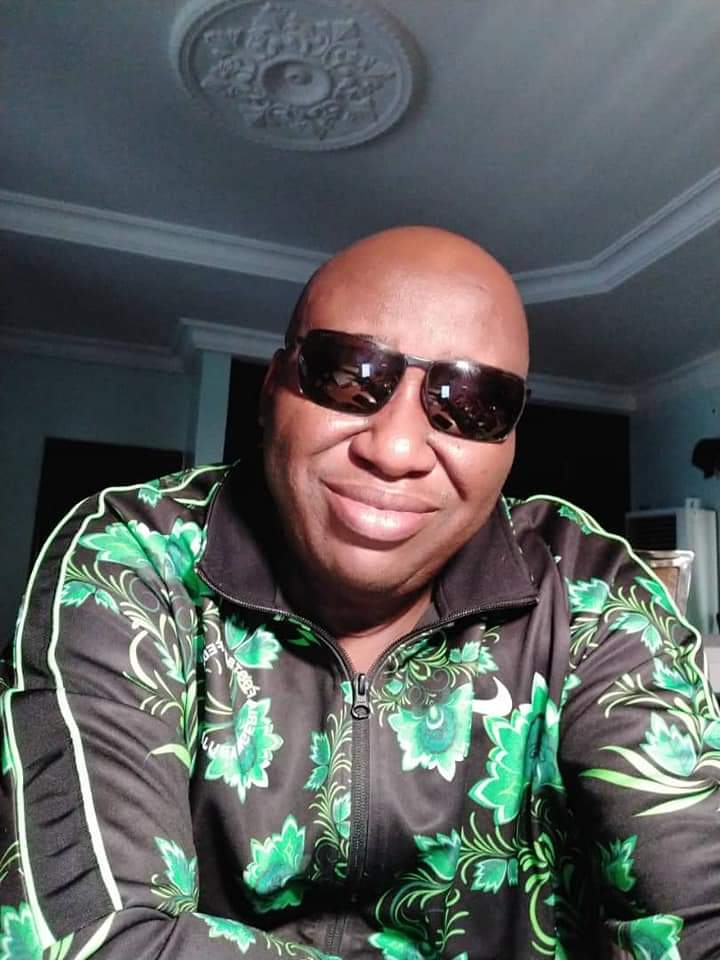 The news of the successful repositioning of the Maritime Academy of Nigeria (MAN) located in Oron, Akwa Ibom State, has been in the air for awhile.
However, the news behind the news is that the feat was accomplished not just in a record three years, nor by a conventional academic but by a mariner, an uncommon administrator and uncanny financial adjuster; retired Commodore Duja Emmanuel Effedua; recruited by the federal government to take MAN out of the wood.
A passionate result getter, renowned for his competence at fixing challenges, Effedua had no way of knowing that his appointment would take him to a land of very good and hospital people, but a place, arguably also populated by opportunists, idle minds and mischief makers, who are already used to free money obtained from deft criminal enterprise, and largely driven by clannish scheming and convoluted blackmail.
Coupled with the soldier in him, it was unthinkable for him to chicken out of a national assignment to go to MAN Oron, to clean up the rot, restructure and reposition in line with the mission objective setting it up, and in line with the agenda of government desire.
Thus, despite the apprehension of the Minister of Transportation, Rt. Hon. Chibuike Amaechi, on whose recommendation, he was appointed by the President and Commander-in-Chief of the Armed Forces, President Muhammadu Buhari, that MAN is located in a hot spot with history of host community associated risks and hostility; Effedua shrugged off the minister's worries, and made himself available for the critical assignment.
That the Transportation Minister must have been impressed by this display of commitment and unquestionable reflexes of patriotism to serve country and fatherland by a retired naval chief can only be imagined. True to his national service identity; Effedua not only achieved his mandate in Olympic record time; but did so meritoriously through sheer industry, meticulous mapping, focus and dedication.
Sadly, rather than collectively celebrate the good news that has become the lot of the Academy together with its present international acceptance for its capacity as  the leading regional maritime training  academy, those who should be sharing the glory have since taking up the robe of the enemy, in a sworn war to drag him down and out.
From all intent and purposes, Effedua's sin is his refusal to open the Academy treasury to those already used to sharing funds meant for its development in the past. Piqued, the resort to gang up aimed at pulling him down through sustained blackmail where threats and other schemes to hoodwink him into the vortex of their inordinate pastime have failed, logically gave way to the morbid orchestration to force his fall through character assassination.
But the real worry is the apparent inclusion of state actors in this ongoing senseless and unpatriotic war of blackmail, also believed to be partly sponsored by politically connected players, some trouble makers in the Oron host community and beyond.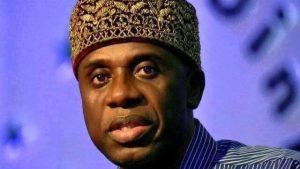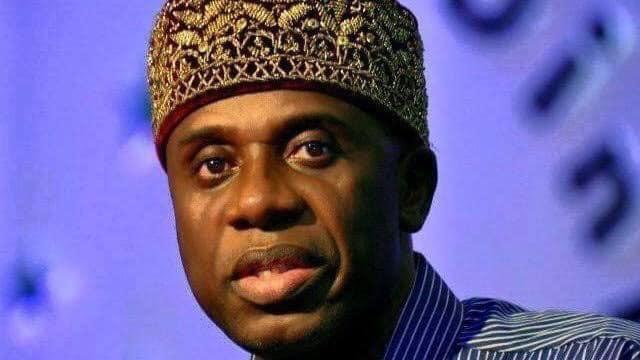 Unfortunately, the war is not only to discredit Effedua but even to attack the Academy, all in a bid to force the hand of Mr. President to either immediately remove the man they see as stumbling block to their stomach infrastructure, or as part of the ultimate plot, make sufficient and narrow minded induced noises in the hope that such will foreclose his reappointment for a second term in office.
Unperturbed, Effedua in a chat with select journalists gave indication of those sponsoring the campaign of calumny which includes a serving senator and other politicians spread around the state and the host community.
A man of purpose, cultured in the collective interest and national growth, the MAN Rector has vowed not to succumb to any form of threat in the discharge of his duty, as he takes refuge in the unfailingly ability of Mr. President and his government to recognize the real intentions of those working against MAN through campaign of falsehood, hatred and blackmail.
Giving highlights of the blackmail, Effedua painted a picture of what looks like a state's silent conspiracy to throw dirt at him and get him out of the way, simply because he elected to carry out the federal government assignment given to him, according to his term of reference. Giving an overview of the challenges posed by local elements and interests groups, he said:
"Lately, you must have been reading about a lot of petitions everywhere. Between 2017 and 2018 I have had about 6000 petitions written against me. All they wanted is to rubbish me. Sometimes, ICPC or the police or ministry will call them, they will never come, they put fake names and addresses.  But there is a cabal that has held the Academy hostage that has succeeded in working with a former staff of the Academy, by name Adamu Jubril, who supplies them spurious tales and misleading secret official documents.
"They are angry that the free money they use to get has stopped and Effedua must die. They concoct all sort of things to blackmail me, but l refused to be blackmailed and refused to be distracted. Even some of staff members who are indigenes are part of the plot, and l will tell why, soon.
"I have personally petitioned the DSS top hierarchy, the IGP, and every other agencies relevant to this kind of crimes, that they pay attention to what is happening because the Academy is a school, it is not an oil company. But this is the only school I know that host community picket with the silent endorsement from the town political leaders and their socio-cultural leadership, too.
He continues: "The issue is that they want access to the account of the Academy. What the cabal have done over the past years is that…they force the rectors to employ people from the community, whether they are qualified or not, and once they are employed, they send them to bursary, procurement, audit and works, no other place.
"You won't find them teaching; their job is to protect their criminal empire. Like when I first came…we'll ask, are you sure this contract was done, they will tell you, 'according to stores record.' When I checked the contractors' files, it was 100percent Oron indigenes.  By the time I shuffled it a little bit, removed some persons and put other persons who were not indigenes, everything stopped. And because I made changes, moved some people out and brought in other people; that also became subject of petition."
Unarguably a happy and fulfilled man, Effedua painted a graphic picture of what the Academy looked like when the and the interim management committee (IMC) took over control, as well as the hissing from without and without which followed their resolve to  carry out the reform exercise Abuja enlisted them to carry out.
He said, "The academy we met was not an academy but a contractor's haven where most staff were contractors and the funny thing is that contracts will be awarded and they will not be executed. But you will see paper work giving evaluation, 90% for a job that is just about 15 to 30% done, and payments would have been made.
"These were some of the findings of the interim management committee (IMC). We discovered that we had over bloated cadets' enrolment, infrastructure was in a mess, maintenance was not just there. We discovered that the lecturers too were just inadequate; in a school you have about 385 non academic staff versus about 100 academic staff.
"The hostels were in a mess; a room meant for two students, you see eighteen students. The library was a makeshift, poor filing and data management system, decay of sporting facilities, I can go on and on, it was like a no man's land.
"There were so many abandoned projects. Now these projects, most of them have been paid for and as if the contracts were actually active, but they were not just there. But in-house, they have done all their paper works, we discovered all that. The Academy has to be audited by Fred Okonta's Associate, led by one Mr. Iwarah, and the audit report was damning. The debt profile was huge."
The MAN boss also explained that critical projects already paid for such as the Nautical Building was abandoned for more than ten years; while other projects it undertook to re-engineer and complete, as part of projects abandoned, saw the contractors surfacing recently, to demand payment.
He said, "All the projects that they abandoned but were paid for, we have to remodeled and completed most of them. We have also initiated new projects, if you look at the slide, that's the nautical building, totally abandoned and it was paid for, over nineteen years.  There are others like it, look at that project( indicating picture of an old structure in the projector), that is what somebody is writing letter now, just last week, that we are owing him money for that project, a project that was abandoned since 2011, is that possible?"
Evidentially, it would seem that the petitions, and there are far more apparently lacking any semblance  of seriousness, that are merely flying about, more in the social media, as mere act of entitlement and or, a contrivance for the expression of misplaced frustration, and a cheap tool for aggravated verbal assault; over official actions that need not affect anybody, except those again, with some self of entitlement, self imposed individuals.
Overtime, it would appear that this false sense of reasoning gained some measure of audacity and questionable sense of expectation, because some past leadership of the Academy, wrongly cultivated the friendship of these individuals by granting them unwarranted access beyond allowable limits. To that extent, it became a major challenge for the current administration to correct; not in terms of actionable decisions, but in terms of perception and the attendant hatred that culminated in the plot to fight back, using extraneous and unethical means.
The more the Academy under the watch of Effedua tightens the control in the bid to close leakages, the harder the hatred flares up, resulting more petitions, despite their frivolity and hollowness.  Instructively, the sordid petitions also trigger all manners of psychological attacks and warfare, in the form of threats, and through tons of telephone messages.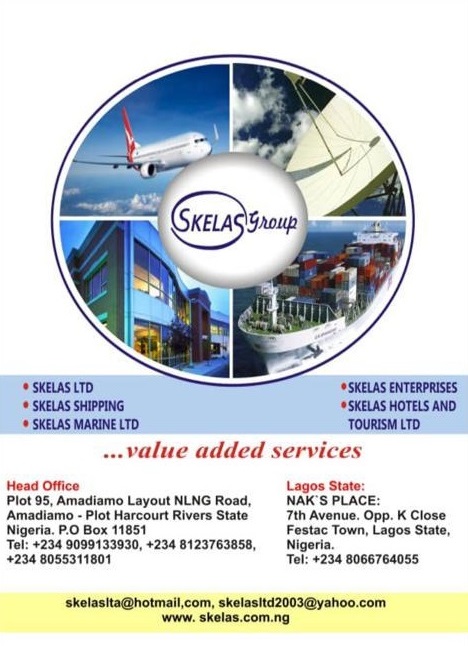 Despite the spectre of ugly orchestrations and unbridled lame petitions , MAN Rector said he will only respond under valid circumstances in other not to convey any modicum of honour on the desperate petition writers and their sponsors.
"We don't have any reaction, we only called you to brief you on the status of MAN, what we have achieved so far, because l have five months to go. l only told you about some of our challenges, the EFCC have not invited me for anything, so l cannot be responding, am not on trial. The truth is that l have told you that a former employee of the Academy, Adamu Jubril who is perpetually broke and drunk, and has been a serial blackmailer, became a useful tool in the hands of the host community cabal, who have been feasting on the Academy.
"The same man called about two days ago at night, begging that he wasn't responsible for those fake news , that is has been hijacked by some people. The Jubril guy has called to say its people that are playing up the falsehood, not him, l think that addresses the matter, the security agencies knows where to look at. For instance they said in their petitions that Jibril claimed that we laundered N1.4billion through his account. The N1.4billion they are playing with will sustain the Academy for about six months, for diesel, feeding of cadets, servicing of equipments, contract salary for over 200 contract workers, both hired hands and professionals working with us, including foreign lecturers' salary, including my own salary.
"So if l carry that and give it to one person, how are you going to handle other functions? It's just fiction and imagination, people keep twisting issues, they want me out, they are afraid of a second term. I have told them, you don't need to worry; it's just five months to go. But what if l don't go? That's the question l keep asking. I am ready when my time is up, but what if the government says stay. l cannot disobey the government, l will stay on, and that means more hunger for them.
"So try and understand their desperation and where they are going to. They can't arm twist the Academy to steal its money anymore, that era is gone. And l challenge them to TV debate, anybody who thinks he has a case against me, you can't hide under the mask of internet to concoct and publish nonsense, because they think nobody can catch you.
"Our security services can catch you, the Edet Okpo that was arrested, was tracked by the police, arrested and is in court. It is not an issue l want to delve into because it is already in court. And there are many others like him waiting, as soon as JUSUN resumes, you will see fireworks, a lot of them. Criminal libel l think is one or two year's imprisonment. Let us see how it goes, he who asserts must prove, there is nothing to hide.
"To show you their desperation, somebody sent me a message last night, somebody I don't know, l don't know how he got my number, but just let me read the message, "your stubbornness will cause you predicament, more trouble, fresh corruption charges, your boss cannot sort it for you.
"I receive so many messages like this, some of them will say if I don't pay them money they will continue scandalizing my name. But l have told them they will die of hunger, l have been here for three years plus, unless if l leave in five months time if that is what they are after. But it is not for them to decide."
"They told me nine months ago that they will make sure that five months to my exit, they would make the Academy ungovernable for me; for refusing to share the Academy money. And that is what is playing out, what they planned in the senator's house nine months ago."
You know the history of the Academy already, you know the Academy was in near state of collapse when I took over and it was on the verge of been delisted by the IMO. The Minister of Transportation after interacting with stakeholders set up a committee to audit the academy and also to manage the academy at some point. The first time the audit panel led by Chief Adebayo Sarumi was January 2017 till March 2017.
"After the minister interacted with the presidency, it was decided that the committee should continue managing the Academy for another six months to complete their job.  At that point I was appointed in September 2017, the committee was inaugurated on the 6th of September 2017 and we took off as a team and we continued the job until the committee left in March 2018. There was a direction already pointed out, my job was to execute.
"What they could not achieve in 39 years I have achieved in three years, because I said no to money sharing. I blocked leakages, now I have become the enemy of the state. Every day they wake up, their good morning is what can we find on this man. Let us write petition, they have been sending me messages, that if I don't do this, this will happen, if you don't do this, we will assassinate your character. "The most annoying part is that nine months ago when Nigeria was battling with Convid-19, they met in the house of a senator in that state, and discussed the problem I am posing for them, and that I need to be taking care of, and a journalist was paid N200, 000 for that purpose.
"Now the journalist became a little bit greedy and decided to send me a WhatsApp chat, talking about if you don't pay me N200million am going to do this and that. Just before I could read it a second time, he deleted it and sent me copy of the publication he was going to release and I started laughing. I told him you just made my day. You are a clown I don't respond to fictions.
"He asked, is that your final answer? I told him to publish but should be prepared to face the law. But the man did not believe what I was telling him. But by the police tracked the person, he turned out to be one of the journalists known to the Academy, his name is Edet Okpo. He is facing charges at the Federal High Court in Calabar. I don't want to talk much about that because the matter is already in court.
"The Academy is working hard, we have done very well, internationally, we are now respected, to the extent that foreign lecturers are applying to come and join us. As at now we have two already, and four more are coming. If the Academy has no international acceptability, I don't think they would want to come and work here. But with all the beautiful things happening to the Academy, people around don't see it as such.
"They don't understand that the Academy has evolved and that the era of money sharing is over. Now they are ready to blackmail anybody, in that arrangement I was telling you about, we have evidence, we are not just talking. Somebody who was in that meeting said certain things that were not to only me and the person concerned, but unfortunately, a third party saw something, and heard something said there. But like I said, it is a discussion for another day.
"Those seeking access to funds of the Academy are adopting desperate measures because of their frustrations arising from my insistence on prudence and value for money policy. They are pained that I dismantled their solemn assembly where they use to share, loot and steal from the Academy.
"By denying them such criminal opportunities, by blocking loopholes and leakages, we were able to save over N1.5billion which has been deployed to acquire training equipment and infrastructural development. We didn't borrow, what we have done is a result of the sacrifices we have made to develop the Academy. What they could not do in 39 years, we have done in three years.
"There is nothing untoward about the Academy's financial probity. Till today, this is the fifth month of the year, and we are in the second quarter of the year, you will be surprised that we have not been funded for this year, one naira has not been given to us for 2021. You can go and cross check the fact from NIMASA. It is not deliberate on NIMASA's part to underfund us or delay the funding, but you know they too have to reconcile figures, and we are waiting."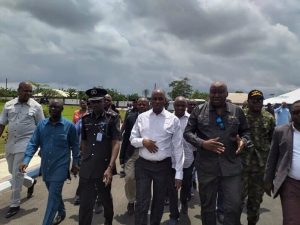 "Now in the petition to EFCC, what I read online, because the EFCC has never invited me, and like l said, they have the right to invite anybody, EFCC, ICPC, Police, any security or anti-graft agency have the right to invite anybody if they hear something.
"l allow my work to speak for me, that's my nature.  So this press conference is to give you an update about our achievements so far, and what strides we have made against all odds, and also our challenges. And these challenges will never end, l feel sorry for the person who is going to take over from me because these cabal are still there. They have tasted money meant for the development of the Academy before, and will never give up.
"The government does not give money to MDAs to share to communities, if they need money they should apply to Poverty Alleviation Programme, but not to come to the Academy to share money."
A military man to the core, Effedua declares that until the last minute he will remain in office as Rector MAN, he will protect the institution against unwarranted attacks and all acts of blackmail. He advised those looking for government financial support to seek the right channels, noting that MAN is the wrong place to go to.
He also said that he is not afraid to stand up to what is right always, not even at the risk of his personal safety, and will continue to close the gates of the Academy of soldiers of fortune. Going by the heightened viciousness been exhibited by petition writers and other disgruntled elements within the host community and beyond, he warned that any attempt to engage him in physical attack will be met with ruthless and instant response.
This is even as he disclosed plot by some indigenes to attack the Academy last year, as ploy to force President Buhari to remove him from office, in the realization that their leaky petitions have all failed to attract attention.
"Corruption will keep fighting back and those of us that have served before will understand what it means to be victimized by criminal systems. We must ensure that we fight to clean the rot. I have upgraded my security everywhere, am not afraid of anything, but am ready to respond robustly, if I am ambushed.
"Blood will flow, not only my blood, but the blood of those who ambush me. During the EndSARS Protest, they planned to burn the Academy, and l got intelligence report, and l sent messages to those planning it that if you burn a flower in the Academy, your gardens will burn. We can all go street wise, and when they got my message, they calmed down.
"And funny enough, this politicians, don't understand that when you interact with riffraff's, even if you say good morning, how are you? It's a trophy, they are doing it unconsciously. They will show it around to their peers, they will say, 'old boy, oga send me message o'. They will be hailing him, but these politicians don't know the implication.
"During that time they were telling me that they have evidence, l said l don't want to know. They say they called them to stand down that now is not the right time, that the rector is a mad person, he wants to come and burn our houses, so stand down. And they were showing that thing everywhere."