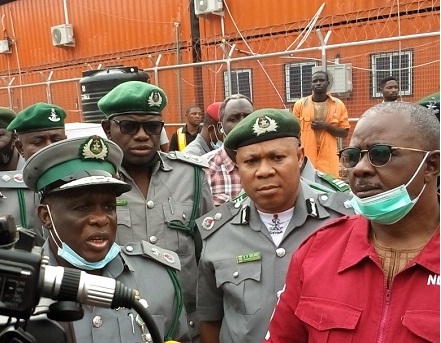 Yusuf sets record with N65.5bn April revenue collection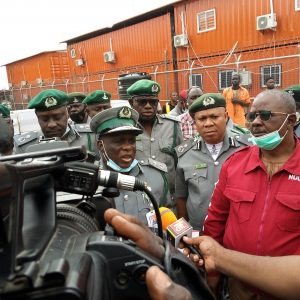 The Apapa Command of the Nigeria Customs Service, NCS, Thursday announced the revenue collection of sixty five billion, four hundred and sixty three million, three hundred and ninety eight thousand, three hundred and fifty five naira, eighty five kobo, N65.463, 398, 355.85, for the month of April.
A statement by the command indicated that the above figure is over and above the figure collected in the corresponding period of 2020 by twenty five billion, five hundred and eighty five million, five hundred and sixty one thousand, one hundred and thirty nine naira, ninety two kobo, N25, 585, 661, 139.92.
The revenue figure described as unprecedented in the history of the area command represents 64% increase above the prior collection of April 2020. This is even as the Customs Area Controller, Compt. Mallanta Yusuf said the command also intercepted 4x40ft containers of illegally imported pharmaceuticals.
The contraband drugs intercepted at the APM Terminal and Sifax Bonded Terminal, respectively, comprise of 674 cartons of tramadol tablets in 225mg/120mg, and 805 cartons of codeine syrups, was said to have been made through active intelligence gathering and meticulous profiling.
Yusuf, apparently an old horse and a very knowledgeable one in the customs area command operations, further disclosed that apart from the questionable pharmaceuticals, unprocessed wood and scrap copper wire with cumulative value of N1.760, 506, 363.00 was also intercepted within the period under review.
Speaking on the ingenuity applied by the importer in concealing the questionable drugs with sauce pans at the Sifax Terminal, Yusuf said "You can imagine the way and manner the importer concealed the cartons of pharmaceutical products with these pans. In the absence of scanning machine, only a meticulous physical examination could have made it possible to locate.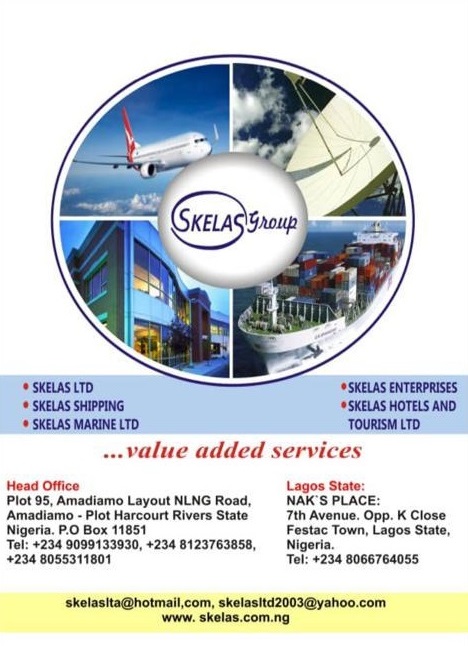 "Without credible intelligence and physical examination by our officers, getting this would have been very difficult. But these importers can see that the customs are not asleep in their duty post, we will continue to unmask and seize imports that are falsely declared.
"Like this silver pots used for concealing this products, even though they are dutiable item, since they were used to conceal unregistered imports, they are liable to seizure. The pharmaceutical products are the real intent for the import; these pots are secondary and meant to aid concealment" adding: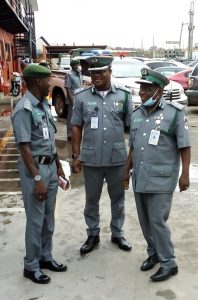 "Nigerians should embrace legitimate trade and avoid this penny wise pound foolish venture. There is gain in legitimate trade and those engaged in illegitimate trade will continue to cry over losses, because the laws will always run its course."
Yusuf also said that the extant laws that applied to prohibited imports also applies to prohibited exports, in view of the seizure of two containers of unprocessed woods and a container of scrap copper wire intercepted by the command.
The revenue guru and uncanny tariff reader attributed the rising curve in the command's performance since his arrival to unwavering commitment of officers and men, fresh initiatives and strategic engagement with stakeholders.
"These unprecedented achievements were made possible because of our officers' resilience and tireless commitment to their duties. Nonetheless, we have taken bold initiatives and steps to ensure the collection of appropriate revenue by creating an enabling environment for legitimate businesses to thrive.