After the initial hitch occasioned by COVID-19 pandemic that threw spanners on the shipment of the new sets of multi functional classroom training simulators, the Maritime Academy of Nigeria has received the first batch of the equipment.
Commodore Duja Effedua, retired, Rector MAN who disclosed this explained that the simulators purchased from Indian is expected to enhance the training capabilities of the Academy and to offer cadets and students modern practical experience.
The innovation to be gotten from the simulator assisted training is also expected to positively impact on the market value of MAN Certificates of Competencies and compliment the high level improvement that has come the way of the Academy in the past three years, in the area of infrastructure and improved general learning environment.
The simulator which is expected to accommodate up to 30 cadets and their instructors is designed to take 20 different maritime related training programmes and further designed to bridge the training gap which has hitherto taken Nigerians to Ghana, Egypt and other African countries with functional maritime academies.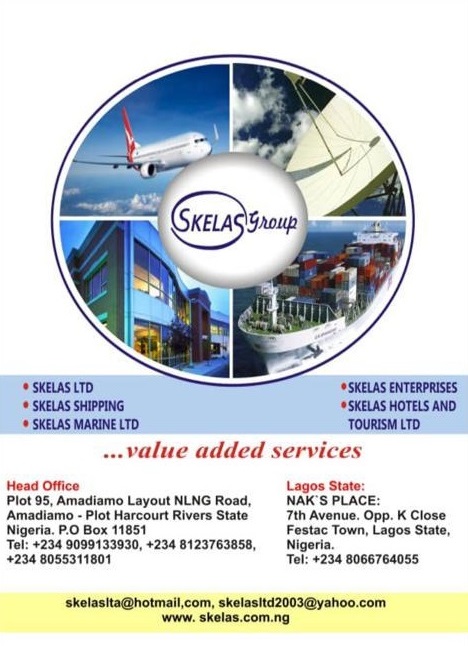 Earlier this year, Effedua had in a chat with our reporter said that the academy, in addition to procuring the training devices from its meager resources, has also invested in train-the-trainer manpower development for their operation and maintenance. To keep the newly purchased simulators in top condition, the rector said a total of 20 academic staff members have been selected for training on their operation and maintenance.
He disclosed that while 16 staff members of the academy had already undergone and completed training in India on installation and maintenance of the simulators, a second batch made up of 14 academic staff members are also billed to go for the training, soon.
The simulators are expected to address sensitive training areas like liquid cargo handling, full mission ship handling and other areas of focus required in modern vessel operation in line with Standards of Training Certification and Watchkeeping, STCW10, as approved by the International Maritime Organisation, IMO.