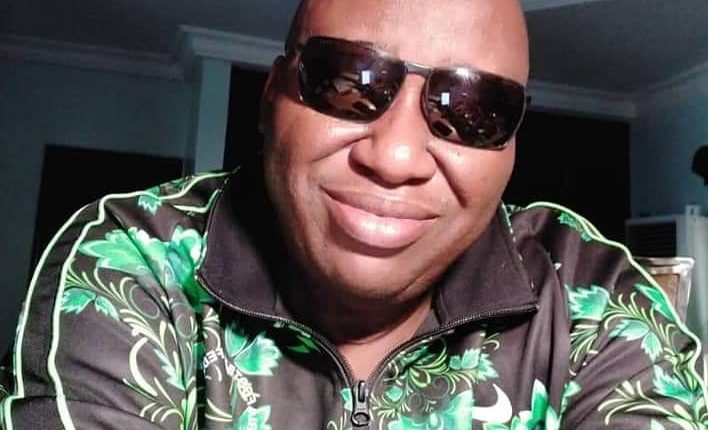 Rector MAN outlines 2021 projection
Meanwhile, Rector of the Maritime Academy of Nigeria (MAN), Commodore Duja Effedua (rtd) said management focus from next year will shift to capacity building, having successfully laid enduring facilities and infrastructure, with state of the art futuristic appeals.
Effedua who was addressing members of the House of Representatives Committee on Maritime Safety, Education and Administration, said the redesign and reconstruction of the Academy's infrastructures and facilities formed the first phase of his restructuring mandate.
He explained to lawmakers who were on a day tour of the Academy facilities, that management will henceforth focus on raising the standards of academics and teaching equipment; in addition to giving its academic staff international exposure that is expected to impact positively and substantially on the learning outlook of cadets and students.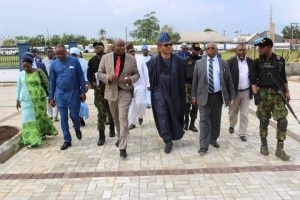 "Our focus from next year shall be on capacity building, teaching equipment and international exposure for our staff. We are done with structures and facilities. The next phase in the restructuring mandate is to train our lecturers and staff to improve their capacities to deliver on assigned duties in the Academy."
His practically held the lawmakers spell bound as he explained the various strategies he deployed to be able to change the poor narrative that bogged down the Academy's development prior his appointment. He listed fiscal prudence and blockage of revenue leakages as the critical focus that accounted for the visible transformation that which has placed the Academy a position of envy and authority within the West African sub region.
He said, "We have made tremendous progress in academics, structures and facilities. We are now respected by the local and international maritime community. There is no Academy that has what we have in terms of teaching equipment, structures and facilities.
"We no longer have classrooms in the Academy. What we have are lecture theatres which are smart and digitally compliant with standards of the International Maritime Organization (IMO) which donated two hundred books to us recently to enhance our training".
The Rector informed the Hon Lynda Ikpeazu led committee that aside being the smartest training institution in Nigeria, MAN Oron was among the first to engage in online lectures in Nigeria during the outbreak of the Corona virus pandemic.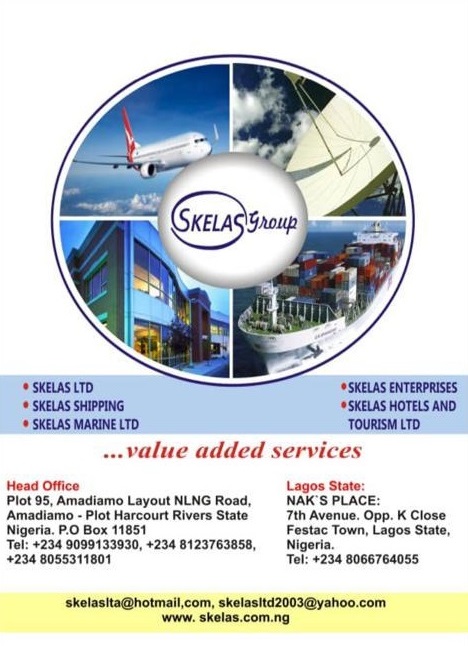 "Though we did not plan nor prepared for the Pandemic, we were able to deploy our existing IT infrastructure to ensure that our Cadets didn't stay idle while at home. Conscious and aware of the demands of the digital age, we gave our Cadets laptops free of charge for their studies.
"These laptops were specially configured and loaded with learning materials for their specific courses. Our Cadets also have free books given to them for their academic works. These made it very easy for us to launch our online classes when other institutions were thinking of what to do."
The rector told the visiting lawmakers that cadets' accommodation and security also received prior attention during the first phase development, noting that male and female hostels have been upgraded, with two cadets to a room, in line with recommendations of the IMO.
Effedua also explained that maximum security of cadets and students necessitated the construction of the Academy's new digital gate, noting that the entire campus can be viewed from the gate as well as parts of the surrounding host communities.
He said he and his management team also came under contractors' vicious but nonphysical attack for electing to jettison unwanted jobs and for demanding accountability and delivery of some of the jobs already awarded and paid for before his appointment.
His words, "When I arrived, there were several contracts that were awarded that were not realistic neither were many of such contracts of value to the Academy. The stoppage of such frivolous, unrealistic contracts and fiscal discipline that we applied helped us to achieve what has been achieved.
"I had to close my doors to people who were and still remain obstacles to the progress of the academy. The work we have to do does not allow us the luxury of time for such unproductive engagements. For instance, when the Power Holding Company of Nigeria, PHCN, sent a bill of N80m (eighty million naira), as light bill, I decided to buy diesel to power the academy.
"We also have solar energy that is deployed in the evenings to light up the academy. We have saved some money in this area and that is how we have been managing."