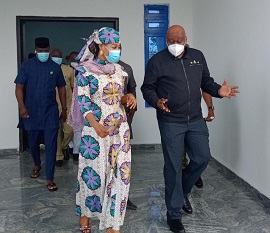 House of Reps applauds MAN facilities upgrade
The House of Representatives Committee on Maritime Safety, Education and Administration has thumbed up the leadership competence of the Rector of the Maritime Academy of Nigeria, Commodore Duja Effedua (rtd) for taking the Academy out of the woods, and into an internationally acceptable standard institution within a space of three years.
The committee members who were at the Academy for oversight assessment of infrastructural facilities designed to reposition the institution on its mission objective, expressed deep satisfaction with what they found on ground, noting that if similar official commitment are replicated in other spheres of governance, this government would have much more to present to Nigerians in terms of service delivery.
Speaking with reporters shortly after the committee tour of the Academy's facilities, House Committee Chairman, Hon Linda Ikpeazu, applauded Effedua and his team for an impressive stewardship. She further described the rapid, world class standard infrastructural development of the academy as a demonstration of competence, commitment, passion, focus and vision.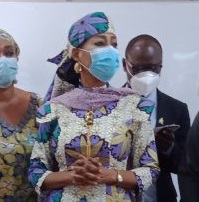 Her words: "We went round and I must say that we are very impressed with the work the rector and his team has done thus far. In-as-much as one points out to something that is not right you should also have the responsibility to point out things that are right.
"We are really impressed with what he's done so far. One of our objectives actually as a committee is to make sure that this academy should be at par with international standards. What we've seen today, what he has briefed us on are what they are doing right now that will get us to where we want.
"We were here about this time last year and coming this year the place is looking totally different. A lot of things have been done. A lot of work is still going on and I like to use this opportunity, and I speak on behalf of my committee that we are really commending the rector for what he has done.
"Let me say that it is very important that in any appointment that is given in the country competence should actually trump politics. The Rector has been here three years and has done so much. He is competent, he has vision, he has passion for what he is doing and it shows in the output, because you can't really hide it."
Hon Linda Ikpeazu said the rector needs time to consolidate on what he has started, noting that House of Representatives will support him to consolidate on his mandate to restructure and fully reposition the Academy to global standards, and ultimately to begin to attract international patronage and attention.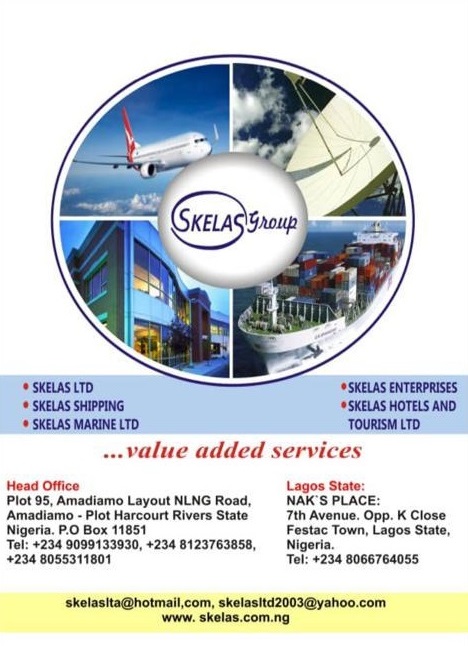 "That is why we are commending him and we are going to support him to make sure that he continues what he is doing. He has started on a good path; he's starting to lay a very good and sound foundation, so he needs time to finish it up and to consolidate.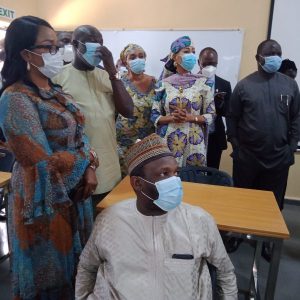 "We are going to support him as a committee and we are also saying that in other parastatal and in other institutions competence should always trump politics. It's because competence in this situation trumped politics that's why we are seeing development that we have seen today in MAN Oron.
"We are very happy as a committee, we are very happy that we came and we are very happy that he has keyed into the vision of the committee, which is to make sure that MAN Oron becomes an international institution where it can get to a stage we can start having exchange programs with people from other countries."
She continues: "He has already started it in a way and we have foreign instructors coming in now. So what that  mean is that we are going to have students from other countries coming in that will also bring money to the country.
"If you have a good standard, then it becomes like anywhere in the world. If you were to just drop me here and I closed my eyes and open it, I won't even believe that this is Nigeria."
Earlier, Effedua attributed prudent management of available resources and his determination not to be distracted or intimidated, as the motivating factor for rapid transformation of the Academy, located in Oron, Akwa Ibom State.
He told the committee members that he has no intention to slow down the pace of work until he delivers fully on the mandate given to him by President Muhammadu Buhari through the Honourable Minister of Transportation, Rt. Hon Chibuike Amaechi, to restructure and reposition the Academy to global competitive standard; relying on the same funding that has been available to the Academy in the past forty years.