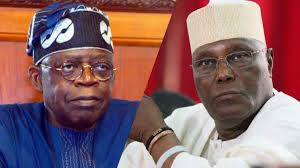 The Chicago Ruling: If Only Atiku's Nigerian Identity Was Not In Doubt
BY GBOGBOWA GBOWA
According to a Nigeria proverb 'when trees fall upon trees, we remove the top most trees first in order to reach the others beneath.'
When the truism of the above statement is applied to Atiku Abubakar, the presidential candidate of the Peoples Democratic Party (PDP) in the last general election, there's no doubt that much that is currently unclear given his desire to get at President Bola Tinubu by inquiring into the latter's credential at the Chicago State University, USA, will become clearer.
First, Atiku's 'Nigerianess' or his claim to being Nigerian has come under public scrutiny for a long time already, spanning over two decades; but the allegation persist that he is Cameroonian.
Despite his strident protestation that he is not a Cameroonian, a charge brought upon the former Vice President by not just one person, but indeed by several individuals and corporate groups, each loudly claiming Atiku is a nationalized and not Nigerian by birth appears to have stuck, as it keeps reinventing itself.
Worse still, to date, there appear to be no concrete judicial ruling based on conclusive evidence that Atiku Abubakar is a Nigerian and not a Cameroonian.
And since his identity is in doubt, one is naturally left with the thinking that his efforts at digging up another man's alleged misdeed(s) is not only an exercise in futility but one that assumes a face saving mechanism at every dicey political juncture which has become predictable, allegedly, to mitigate his repeated presidential failures over time.
This time around, the face saving mechanism to engage in the questionable quest of pinning dirt on President Tinubu has been the infantile inquiry into the president's educational records.
Unfortunately, this reliance on a foreign judicial system which competence to address the internal socio-political and ethno cultural dynamics of Nigeria is as shifty as the quest for the control of the status of the Nigerian currency by foreign financial institutions.
Surely, well meaning Nigerians including the institutions of state cannot fall cheaply to this preposterous and belated witch trial from an obviously, over pampered former Vice President, who clearly, who have been variously accused of haven taken Nigeria for a ride, for so long.
Whilst President Tinubu must continue to reach out and engage with opponents and various shades of interest groups, Nigeria and Nigerians must rise above the tendency for some foreign powers to continue to dictate how Nigeria must live, including attempts to dictate this country's political fortune.
The apparent, current political subterfuge and psychological blackmail to be coarse into misleading, wrong, dangerous and precipitous decisions that may push this country into needless chaos and dramatic negative reverses must be resisted with robust determination; it is time to shake off every noisy foreign political and intellectual sophistries.
The hullabaloo so far created by Judge Nancy Maldonado of the Court of Northern Illinois judgment which ordered Chicago State University to release President Bola Tinubu's (Nigeria) Academic Records to Atiku Abubakkar and his lawyers is a case of arrant judicial rascality borne out of the American political arrogance, pseudo egalitarianism  and sheer psychedelic  pastimes.
Nigeria is a serious country and must not be a dumping ground for anything foreign, and hence this Chicago absurd theatrics must be reined in as quickly as it is practicable, not just by our judicial system but indeed by all institutions of state, which must ensure Nigeria engage on equal terms and based on maximum respect with every foreign interest groups; and to ensure that we are not treated as an inferior partner.
It is unspeakable arrogance that while Atiku is yet to clear the question of his true nationality identity, he dares to drag a country of over 200 million people before a foreign district court; and country appears to hold Nigeria in perpetual disdain.
The Cable online newspaper in 2012 reported that the immediate past attorney-general of the federation (AGF),  Abubakar Malami, has challenged his qualification to contest the presidential ticket on account of his suspicious identity.
The report published on APRIL 6, 2021 is reproduced verbatim, below:
"Abubakar Malami, attorney-general of the federation (AGF), has told a federal high court in Abuja that Atiku Abubakar, former vice-president, is not eligible to run for president in Nigeria.
Malami said this in an affidavit in support of a suit marked FHC/ABJ/CS/177/2019 and filed before the court by the Incorporated Trustees of Egalitarian Mission for Africa (EMA).
In 2019, the EMA instituted the suit challenging Atiku's eligibility to contest for president.
They asking the court to hold among others, that considering the provisions of sections 25(1) &(2) and 131(a) of the constitution and the circumstances surrounding his birth, the former vice-president cannot contest for the top office.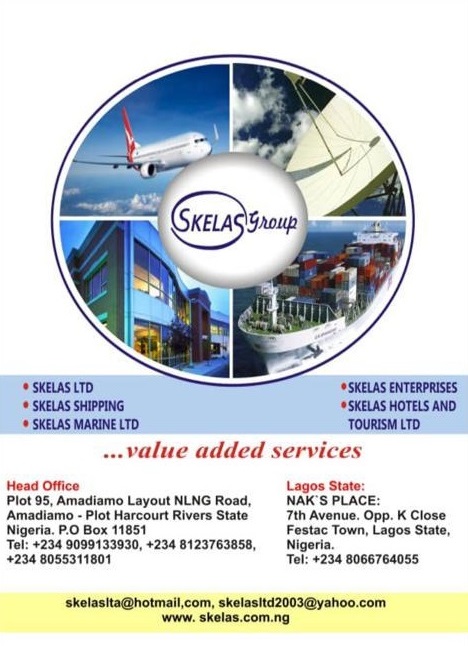 The AGF through his legal team led by Oladipo Okpeseyi agreed that Atiku is not a Nigerian citizen by birth.
"The first defendant (Atiku) is not qualified to contest to be president of the federal republic of Nigeria," Malami submitted.
"The first defendant is not a fit and proper person to be a candidate for election to the office of president of the federal republic of Nigeria.
"The first defendant was born on the 25th of November, 1946 at Jada, at the time in Northern Cameroon. By the plebiscite of 1961, the town of Jada was incorporated into Nigeria.
"The first defendant is a Nigerian by virtue of the 1961 plebiscite, but not a Nigerian by birth. The first defendant's parents died before the 1961 plebiscite."
Malami said the effect of the June 1, 1961 plebiscite was to have the people of Northern Cameroon integrated into Nigeria as new citizens of the country, even after Nigeria's independence.
"This qualified all those born before the 1961 plebiscIte as citizens of Nigeria, but not Nigerian citizen by birth. Consequently, only citizens born after the 1961 plebiscite are citizens of Nigeria by birth," he added.
Citing the provisions of 1960, 1963, 1979 and 1999 constitutions Malami said the "reasoning of the lawmakers in ensuring that the persons to be the president of Nigeria is a citizen of Nigeria by birth is because such a person is the number one citizen and the image of the Nigerian state".
"This is even more so where his parents do not belong to any tribe indigenous to Nigeria until their death," he said.
"The facts of his (Atiku's) birth on the Cameroonian territory to Cameroonian parents remain unchallenged.
"At best, the first defendant can only acquire Nigerian citizenship by the 1961 plebiscite. The citizenship qualifications under Section 26 and 27 of the 1999 Constitution of the Federal Republic of Nigeria (1999), by implication, has limited the first defendant's privileges or rights and cannot be equal or proportional to the privileges of other citizens who acquire their citizenship status by birth.
"This would include the legal preclusion of the first defendant from contesting for the office of the President of Nigeria.
"if either his parents had become Nigerian citizen by virtue of Section 25(1) of the 1999 Constitution, which must be in compliance with Sections 26 and 27of the same constitution.
"With no concrete proof of compliance, we submit that the first defendant cannot contest election to the office of the Nigerian President."
The minister of justice said Atiku committed an offence under section 118(1)(k) of the Electoral Act when he contested and won the office of the vice-president in 1999.
However, Atiku and the Peoples Democratic Party (PDP) on which platform he contested the last election have asked the court to dismiss the suit for lacking in merit.
In their notice of objection filed jointly, they insisted that Atiku is "a bonafide citizen of the federal republic of Nigeria".
He told the court that the suit was filed in bad faith in an attempt to malign his person and integrity."
Prior the elections, more damning allegations of unspeakable corruption were thrown at the Turaki Adamawa, including creating multiple purpose vehicles (MPVs) with which he cornered state assets and acquired numbers of mouth watering businesses, whilst he was the Vice President of Nigeria.
Till date, Atiku did not drag his accusers to court for defamation of character, and which suggests to the discerning mind, his likely culpability. Nor is Atiku new to such allegations, most of which he was said to have committed while occupying public office.
Is this the kind of character that should be leading a moral inquest into others suspected short comings? Nigerians must not allow themselves to be fooled by this odious and cheap grandstanding, designed to create unnecessary tension and wipe up primitive sentiments in the polity.