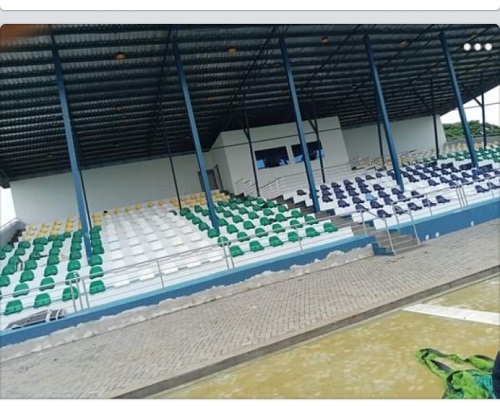 The MAN Oron Magical 5 Aside Soccer Pitch
BY EGUONO ODJEGBA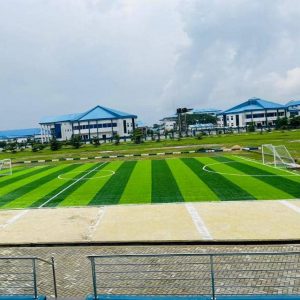 Yesterday, information filtered in that that yet another befitting facility, a Magical 5 Aside Soccer pitch has been laid at the Maritime Academy of Nigeria (MAN).
The cheering development  however indicated that the construction of the soccer pitch is a single news, which if unexplored will deny observers and followers of events at MAN located in Oron, Akwa Ibom State, the full benefit of the story of the modern sporting facility.
Since a single story often leaves gaps, deliberate or unintended, Pinnacle Time went to town in search of the missing component of the news about the latest affirmative action at the Academy, cupped in striking transformation which began about three and half years ago.
Findings show that the soccer pitch was actually an abandoned parade ground project, along other abandoned and or, dilapidated projects, including allied sports training facilities by prior administrations. To be precise, the project in question was abandoned since 2012, going by the account of those who are familiar with the Academy.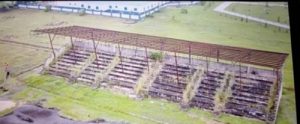 A source which volunteered bits of information about the abandoned projects in confidence, said the project was already an eyesore as at November 2018 when the current Academy Rector, Commodore Duja Effedua (Rtd) assumed duty.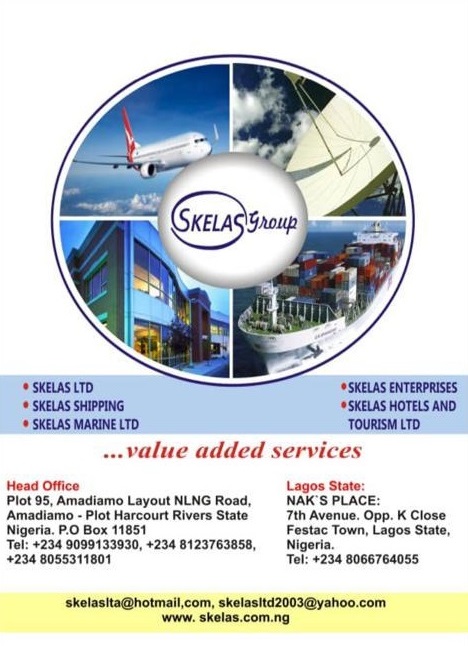 He said, "I am surprised that you didn't know about the abandoned cadets' parade facility. It was there all the while, covered with grasses and often waterlogged. Anyone coming into the academy will be out rightly terrified with the sight, because it looked like an epic shrine from a little distance."
The source said Effedua inherited the rot like many other abandoned projects which defaced the Academy here and there. Our source hinted that after a tour of the Academy to assess the level of the rots that required clean up, Effedua announced that the place will be converted into a football pitch; adding however that the facility caved shortly thereafter.
Speaking on the collapse of the abandoned parade ground pergola, he said, "But before we could say Jack Robinson, magic happened, the infrastructure erupted, not up to four months after the tour by the rector to assess the state of poor performing projects."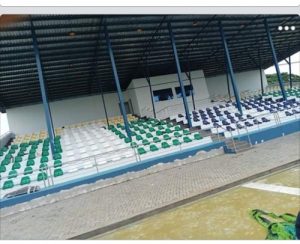 Above is the news behind the story of the soccer pitch, which to all well meaning Nigerians is a manifestation of the commitment of the Rector of the Academy to conclude the institution's phased infrastructural upgrade.
The Academy's Magical 5 Aside Soccer pitch is bare of any controversy, as the facts laid above bear credence to its development, signed, sealed and delivered, under the working rector.  The pitch is a proud addition to the array of projects that has become pastime of the Academy in the past three and half years.
More importantly, the soccer pitch together with the other transformational achievements at the Academy represents a colourful testimonial of the fulfillment of the campaign promises and also a consolidation of same by President Muhammadu Buhari in 2015 and 2019, respectively.