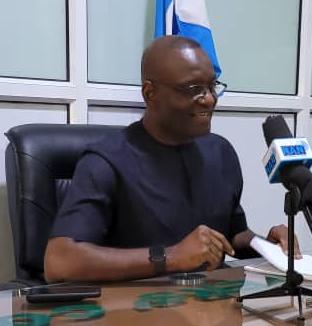 BY EGUONO ODJEGBA
New leadership of the Nigerian Shippers' Council (NSC) today lamented the slow pace of progress associated with the nation's Inland Dry Ports (ICDs) initiative, noting that only the Kaduna ICD is functional, despite efforts in the past four years to make the ICDs run full throttle.
The Council lauded the Kaduna State Government for its practical support for the Kaduna ICD, which the Council says is the only functional ICD to date, in the country.
The newly appointed Executive Secretary/CEO of Nigerian Shippers' Council, Mr. Emmanuel Jime made the disclosure during a sensitization workshop in Kaduna today. The new Council's helmsman who was represented by the Director, Inland Transport Services, Nigeria Shipper's Council, Mrs. Adaku Okam, in particular, lauded the KDSG for providing infrastructural support for the take off of the Kaduna ICD.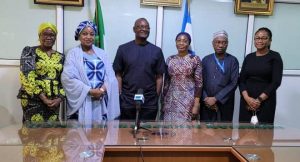 It will be recalled that upon resumption earlier in the week, Jime acknowledged that although his predecessor, Barr. Hassan Bello left "a very big shoe'' in terms of legacy achievements, he was determined not only to build on them but also to surpass them.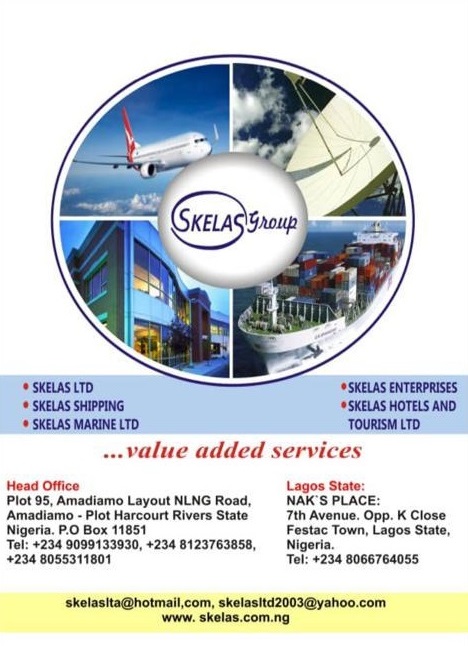 During his formal resumption meeting at the agency's Abuja liaison office, Jime reported said, "I must not only step into Bello's shoes but I have the determination to exceed it. But like I said, I'm not able to do anything unless I have your full support", he reportedly told management staff members: adding:
"There is no way that any chief executive is going to be successful unless and until you have a motivated staff that is willing to support you.  What that means for me therefore is that I have my work cut out for me.
"And I am confident, I am trusting that we will work together as a team in this family. So I come in peace, I come with the determination, I come with the desire to replicate the achievements of my predecessors but I also come with the determination that we should take this agency to its limit the ambit of our capacities", he was further quoted as saying.
Okam, who was again represented by Mr. Nanbol Nanle, the Council's Deputy Director, Inland Transport Services, pledged that the Council will continue to partner with the state government on the continued development of the Kaduna ICD.
His words, "We are indebted to the state government for providing an enabling environment and infrastructure for the inland dry port operations.
"The Kaduna Inland Dry Port is the only functional dry port in the country and this would not have been possible without the support of the state government."