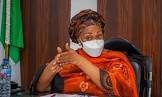 'We Must Address Misunderstandings About MAN Funding' – Senator Saraki
Last week, during the commissioning of projects at the of Maritime Academy of Nigeria (MAN) Oron, the Minister of State for Transportation, Senator Gbemisola Saraki while fielding questions from journalists, observed there are misunderstandings by the Nigerian Maritime Administration and Safety Agency (NIMASA), regarding the Academy's five percent statutory deduction from the earnings of NIMASA.
Senator Saraki lamented that although the leadership of NIMASA was invited to the commissioning of projects which was tied to a meeting designed to resolve all grey areas associated with the funding allocation, NIMASA failed to honour the invitation to be at Oron.
She said Nigeria and critical agencies of government have a commitment make the country a leading exporter of seafarers, through diligent collective poll of resources and cooperation. Enjoy the report by Eguono Odjegba who was there. Except:
Are you satisfied with the quality of facilities that you have seen at the academy today?
I'm sure that you can answer that question for yourself. Of course, yes. We've all been here longer than a lot of you. Recall I was Chairman Senate Committee on Marine, maybe at the time you were all babies, we all knew what was existing here before now. It's a pity this is one of the things that, much as we celebrate, it also gives us an opportunity to think back to the lots of wastage and, if those wastage hadn't taken place, where we would be today. If you look at certain other countries, the regional maritime academy in Accra was started at the same time as this, and where exactly are we now?
Can this government name and shame those behind the wastages?
We need to stop looking back, finger-pointing and blaming, but see how best we can do our beats. To be more honest with you, I have to give credit to the choice of the current Rector and what he has done. Of course, now the maritime academy has a new chairman who also happens to be a former naval officer, we believe that with him on board, we will see greater things. So, there is always room for improvement, as we have a lot of competition; we have Ghana, Togo and Benin Republic, and we need to decide how best we can put ourselves forward in order to do that.
What is the essence of this visit?
The whole point of this visit is to see how to improve the school, its facilities, curriculum and professional standard that it has to offer to students, Nigerians and beyond. It is to see for myself and to discuss with all the players within the sector who can play a role in bringing about change. So, you can see the National Assembly Committee in charge is here.
NIMASA and MAN are critically interconnected in the affairs of the training of seafarers, why was it not invited?
We did invite NMASA and most certainly when I'm going back, we should be asking them why they failed to honor the invite. I mean, we didn't invite them here for a birthday party, we invited them for work, so when I get back, I certainly will be taking it up with the Director General NIMASA and the Executive Director responsible. As you know, the seafarers training, especially with AfCFTA coming on board and the fact that we have over 200 million Nigerians here is something to be taken very seriously. Currently the Philippines is the home of maritime crews, from pleasure boats to the merchant navy. We believe that truly, with the depths of adjustments that have been made, especially since the current Rector has been here…I used to chair the maritime committee in the Senate, so I know this place very well and I can see the difference and what has happened. Also bearing in mind that we need to position Nigeria to be able to provide maritime services, our aim and goal is that within the African continent, we want to dominate when it comes to seafarers.
Do you foresee any constraints on the part of Nigeria to becoming continental or sub Saharan leader in this regard?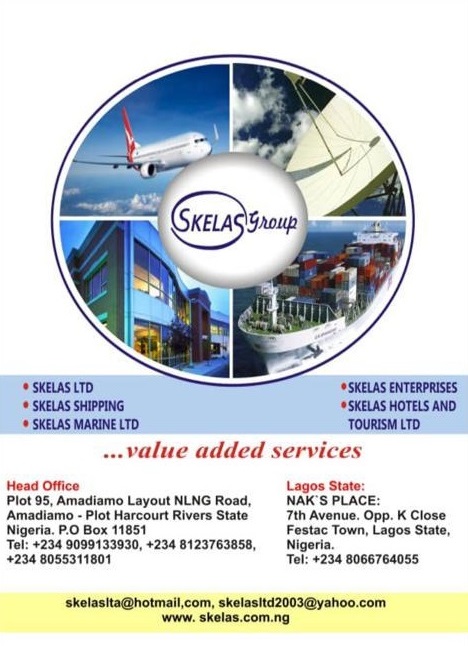 COVID has shown that all continents and countries are looking inwards and to see what they can provide for themselves. We feel that for seafarers, Nigeria should be able to provide seafarers for various vessels in Africa. We want to be the lead in doing that and this is the foremost academy that can do that. Part of what we are looking at is the number of seafarers that we can currently train. As you know, we're doing a programme that most of them can afford, and with the exchange rate not being very favorable right now, to see how we can maximize our naira to get as many students as possible. That is all we are discussing.
One of the things raised recently is the issue of funding by Nigerian Maritime Administration and Safety Agency (NIMASA), how are you going to address that?
You are going to hear about that very soon. There seems to be a misunderstanding on the part of NIMASA as to how those funds are to be disbursed to Maritime Academy Oron. It is not at NIMASA's pleasure, not whether they want to or how; it's their duty. It is not for them to oversight it; that function is for the Ministry. NIMASA's own is that they are to give X amount to maritime academy, quarterly. We will look at the system as it is. Obviously, the way NIMASA is doing it is not working, because here we are, years later, having this discussion. The maritime academy is not begging. It is its right, so we're looking for a way to make this ridiculous problem go away forever.
The former governing board chairman once expressed concerns about the five percent funding from NIMASA. Is it the agency's net or gross earnings of NIMASA we are talking about?
There are many things that have not been answered; the funding, the amount, the remittance, how it's done and when it should be done. Luckily the National Assembly is also here, it is a problem that will get a lot of input. We had this issue when I was in the National Assembly. I am now in the executive and we are still having the same problem. But now I happen to be on this side and also have my sister on that side (Hon Lynda Ikpeazu), so we will sit together independent of the maritime academy and NIMASA to look for a permanent solution. Sometimes it seems we have problems understanding or playing around with English. We will make it very simple for everybody so there are no grey areas. We will take a holistic view to make it clear; nobody can say they were confused, that they thought they were in net or in gross or it was at their discretion.
Obviously, the way it is now, people are misunderstanding the issues, perhaps in the past I know for sure that previously some have played with it, delayed it, some have asked the maritime academy that they want to come and oversight, and that's not for NIMASA to do. That's the beauty of having oversight of the National Assembly; it's not just about funds, but to see the acts of the law and to see if it's working, which clearly isn't. We are going back to the drawing board to look at it and see the best way we can put an end to this issue.
What is the Ministry doing about the proposed degree-awarding status of the Academy?
A degree? You know they do higher national diploma (HND), right? So maybe you want to put it in a different way, because HND is a degree, so you might want to rephrase that.
We're talking about B-Tech, B.Sc. Maritime, because there has been this call for MAN to start awarding university degrees. What's the Ministry doing about it?
You said it yourself, it's a call. It has been going on since I was in the National Assembly; if you want the Ministry's stand, it's a call. But personally, I don't necessarily feel that degree is a problem. You see, this institution is so old and looking at where we are today, we should be beyond this. We have done well, so whether we convert it to a university or not, you can see we have the funding problem. We are talking about the 5% from NIMASA and we are already having problems for the funding. It is not until everything is called university. There are many maritime academies world over that are just maritime academies, so let's perfect what we're doing now and see how it is. We have many maritime universities, so why must this one also be called maritime university? This is my personal opinion.