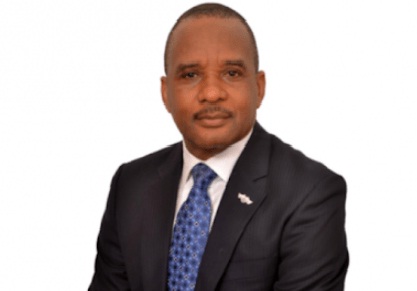 Fresh facts emerging has shown why the Director General of the Nigerian Maritime Administration and Safety Agency (NIMASA), Dr. Bashir Jamoh, was chosen out of thousands of egg heads to chair the Governing Board Centre for Logistics and Transport Studies, University of Port Harcourt.
Top authoritative sources at both sides said Jamoh's choice became imperative in view of his vast knowledge of the transportation system and rich resourcefulness. More importantly was his position as DG NIMASA, which the university authority found very critical as a window to attract goodwill and development to the Centre for Logistics and Transport Studies.
A letter signed by the Vice Chancellor of the university, Professor Stephen Okodudu, said Dr. Jamoh was chosen by virtue of his position as Director-General of NIMASA, stressing that his appointment "is an eloquent testimony to your outstanding contributions to national development."
Jamoh is about the first DG NIMASA in history to have attracted huge and positive attention in the national transportation system, and to function at top levels of allied bodies.
It will be recalled that Chartered Institute of Transport Administration of Nigeria (CIOTA) returned Jamoh unopposed during the virtual election of the National Executives Committees, during which time; members also ratified the Governing Council to oversee the affairs of the Institute.
A transportant of huge intellectual pedigree and vast industrial experience, Jamoh was appointed DG NIMASA by President Muhammadu Buhari March 2020.  He was until becoming DG NIMASA, President CIoTA, where he drew up an impressive work plan to assist the federal government with the task of raising an efficient national transport infrastructure through viable networking and support programmes.
An alumnus of the University of Port Harcourt, Jamoh was requested to assume office as the new Chairman of the 10- member Governing Board of the Centre for Logistics and Transport Studies, which will be inaugurated in due course.
Accepting the offer, Jamoh expressed his appreciation to the University for the Recognition, saying it is an encouragement to do more for the improvement of transportation in the country.
"I wholeheartedly appreciate this recognition by my great alma mater. It is a huge honour to me, the Agency, and indeed, the entire transport and logistics community. This appointment is a great spur to me to work harder to not only elevate the position of the Centre for Logistics and Transport Studies, University of Port Harcourt, but also improve transportation, generally, at this critical juncture in our national development", he said, adding:
"I know with God on my side, and the collective support of members of the University of Port Harcourt community, we shall succeed."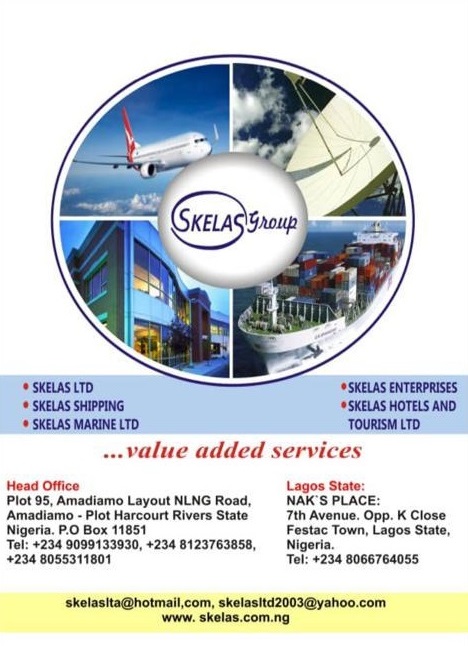 The Centre for Logistics and Transport Studies was established in 2012 as a foremost institution for logistics/supply chain and transport management in Nigeria. The Governing Board is charged with the responsibility of identifying and developing strategies for the growth of the Centre and seeking effective and mutually beneficial relationship with government and industry.
Others on the Board are Managing Director/CEO, Delta Marine Limited; representative of the Minister of Transportation; representative of the Rivers State Commissioner for Transport; representative of the Corps Marshal/CEO, Federal Road Safety Corps; National Executive Director, Chartered Institute of Logistics and Transport Nigeria; Director-General, Nigerian Institute of Transport Technology; Dean, School of Graduate Studies, University of Port Harcourt; Dean, Faculty of Social Sciences, University of Port Harcourt; and Acting Director, Centre for Logistics and Transport Studies, University of Port Harcourt.
Similarly, CIOTA had in June 2020 set up a five- man committee to organize a General Meeting with the intent of ratifying members of the National Working Committees, Council for the Registration of Transportants (CORTRANS), Zonal Chairmen/Representatives and to conduct elections to fill up the executive positions that will be vacant in November 2020, in line with the provisions of CIOTA establishment Act, 2019.
Accordingly, the Institute ratified the nomination of Professor Innocent Chuka Ogwude as the Chairman, Council for the Registration of Transportants (CORTRANS). Members include, Prof. Calistus Ibe, Prof. Samuel Odewumi, Engr. Bala Zakka, Barr. Osuala Emmanuel Nwagbara, Mr. Matthew I. Akinlabi, Dr. Taiwo Olufemi Salaam, Mr. Aluma Daniel Ogbonna (Admin), Barr. Yakubu A. Yakubu, and the National Secretary.
Five Sectoral Development Sub-Committees covering the Maritime, Road, Aviation, Pipeline and Rail were also put in place. The Maritime Sub -Committee comprises Dr. Chris Asoluka, Mr. Kurahson Ben Inuwa, Dr. Babatunde O. Samuel, Mr. Okorefe Charles, Mrs. Hamman Mary Madu, Mr. Tony Iju Nwabunike and Capt. Folajimi Iretolu while Prof. Samuel G. Odewumi, Dr. Taiwo O. Salaam, Cdr. Seni Ogunyemi, Dr. Bako Danladi Mohammed, Mr. Dieseruvwe Stephen Kweku, Hon. Umar Iya and Mrs. Ijeaku Onyewuego are members of the sub-Committee on Road.
Members of the Rail Sub-Committee include Prof. Bamidele Badejo, Mr. Aliyu Mainasara, Chief Uche Increase O. Mr. Oche Jerry, Engr. Apeh Adejoh Samuel, Mr. Abdullahi A. Bashir and Dr. Joseph O. Afolabi while the Aviation Sub-Committee is made up of Chief Chigozie O. Amaechi, Dr. Oluropo Owolabi, Engr. Igwe N. Francis, Dr. Danjuma A. Ismaila, Mr. Onwuka C. Augustus, Mr. Uwem Ekanem and Mr. Rasheed I. Aiyelabegan. Engr Bala Zakka, Engr. Martin Onovo and Engr. Felix E.K Nakpodia, Engr. Lawal Balarabe , Mr. Matthew Akinlabi, Dr. Udoaka Friday and Mr. Balogun Olajide Alade  make up the Pipeline Sub Committee.
Offices vied for are; the National Secretary, Assistant National Secretary, National Financial Secretary, National Treasurer, Publicity Secretary, Auditor 1, 2 and 3 as well as the Provost.
While Hon. Chinda Evans Ogbuji emerged National Secretary, Dr. Oluwaseyi Joseph Afolabi was elected Assistant National Secretary; Mrs. Chioma Azionu, National Treasurer and Capt. Elei Green Igbogi, PhD, National Financial Secretary. Other includes Chizoba Anyika who was elected National Publicity Secretary; Mr. Kenneth Ibiama, National Provost; Mr. Patrick Erhinure, National Auditor; Mrs. Stella Chukwunonyelu Faleye, National Auditor 2; and Mrs. Ijeaku Onyewuego, National Auditor 3.