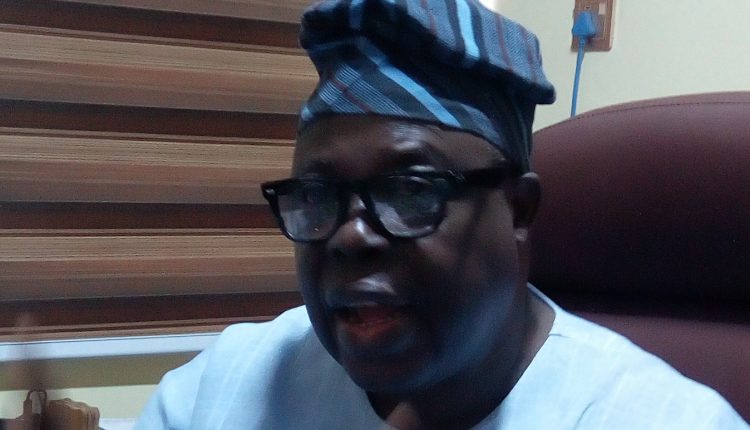 Shittu takes on maritime industry challenges at 70
Says National Single Window best option for efficient cargo delivery
Until and unless Nigerian Government take firm steps to establish a National Single Window portal with all its relative components for a seamless cargo documentation, that provides inter agencies common interface, the trade facilitation and efficient cargo delivery index will remain negative.
Prince Olayiwola Shittu, immediate past National President of the Association of Nigeria Licensed Customs Agents, ANLCA, who dropped this hint Thursday, in a statement to mark his 70th birthday, argued that failure to incorporate the portal as global modern trade tool in cargo clearing process will only continue to hurt the nation's port economy.
The doyen of the Nigerian maritime industry and unarguably the father of modern day customs brokerage noted that it would amount to living in self denial to continue to procrastinate on the imperative of a functional National Single Window portal.
He noted however that for the portal to function efficiently as a seamless trade interchange, the Nigeria Customs Service must adopt best practice standard in the installation of cargo scanners and effective management, while the Presidential Committee on Ease of Doing Business is re-calibrated to achieve result in the common interest; even as he spoke on a wide range of other burning industry issues.
 Cargo Scanners/24hr cargo clearance
His words: "I stand to be corrected when I say that most of the challenges stifling trade facilitation and compounding the cargo clearing process in Nigeria stem from the absence of a National Single Window platform to streamline processes and enhance efficiency.
"It is appalling that among our neighbors in the West and Central Africa region, Nigeria is one of the few countries that do not operate the platform. When Single Window was established at the Cotonou Port, it reduced cargo delivery time from 40 days to less than 10 days. It increased government revenue by more than 39percent. Terms of truck transit down to port they gained 23percent of the time.
"Therefore, the implementation of a National Single Window will significantly improve cargo turnaround time at our ports, promote efficiency and transparency, and enhance Nigerian ports' competitiveness in the West African region."
On 24hours cargo clearance and the protracted failure of cargo scanners in the port which appeared to have assumed political colouration, he advocated an efficient, business-like approach.
"The continued delay by the Nigeria Customs Service to procure and install scanners at the ports also has negative implications for the Presidential Ease of Doing Business initiative and efforts aimed at improving efficiency at port operations.
"In this wise, I urge the Nigerian government and appropriate agencies in the maritime sector to follow the footsteps of other countries that have implemented the system successfully to enable swift movement of goods and services."
Using the UNCTAD 2018 Report as reference, Shittu further expatiated on the gains to be made if the relevant agencies of government conscientiously apply the right modern trade tools in preference for the continued use of obsolete, analog and manual processes that opens up customs transactions to sharp practices, delays, extortions; repressive and exploitative administrative procedures.
"According to a 2018 report by the United Nations Conference on Trade and Development, UNCTAD, the cargo dwell time exceeds 20 days in average for most ports in Africa, particularly in Nigeria, which makes our ports some of the most time-inefficient ports in the world.
"This brings an added burden on business when compared to other regions in the world, as businesses relying on timely shipments are less likely to develop in such an environment, and local importers need to integrate higher storage and inventory costs.
"Reform measures that will promote 24-hour port operations must be formulated and implemented by all government agencies involved in the cargo evacuation process. For this to happen, cargo examination which is presently being conducted 100 percent manually due to non-functional scanners must be automated.
"I am a strong advocate of allowing the terminal operators procure and install scanners as they are better suited to ensure the efficient management of the facilities. I have said this before and I will repeat it, government should engage the terminal operators and work out a contract for them to provide and maintain scanners and pass on the result into a secure server accessible to Customs and other agencies", noting that the absence of an enabling port trade have resulted capital flight and significant percentage of cargo diversion to neighbouring states.
He said, "Global best practices ensure that any port that fails to achieve 24-hour operations would lose its international competitiveness and Nigerian ports have already lost a significant portion of the cargo destined for the region to other our neighbours' more efficient ports."
He further explained that the entire trade environment ensures a chain of value addition that not only encapsulate other vital components in the clearance and logistics chain but promotes overall efficiency in port business.
 Truck Call-Up System/Ports Access Roards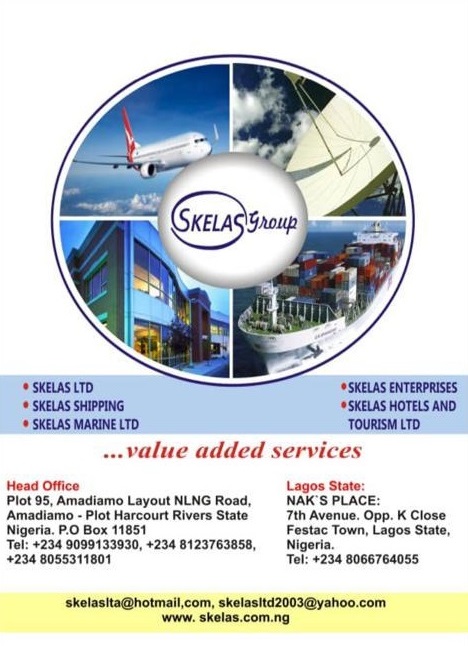 "Without exception, all port access roads leading to Nigeria's busiest ports around the country are in a sorry state. Instances where container trucks tips over as a result of the bad roads have become common place, while the human, economic and social implications of the failed roads are best left un-imagined.
"I can also state arguably that the Presidential Task Team on Decongestion of Apapa port roads has not been very successful in achieving its mandate. The access roads to Nigerian ports have been overwhelmed by population growth and stagnancy in upgrading port systems, structures and infrastructures built over two decades ago.
"I will lend my voice to the clamour for the establishment of an automated Truck Call-Up
System and urge the Federal Government to adopt a pragmatic approach to the total implementation of the proposed intermodal transportation system to ease evacuation of cargo from the ports, and also to pay special attention on water cargo transportation by barges."
The erudite customs broker said he whole heartedly support efforts of the Nigerian Shippers' Council to develop a partnership with the World Bank aimed at finding sustainable solution to the persistent Lagos ports road traffic, over plans by the NSC to introduce a modern traffic management system.
 Deep Seaports/Export
He warned the federal government and promoters of Deep Seaport projects across states to focus only on the very economically viable deep seaports projects, and de-emphasize politicizing developments of green view ports; but to focus on developing the nation's critical export bases.  "While I must commend the proponents of deep seaport projects in Nigeria for their commitment to provide vital infrastructure and promote trade, I am of the opinion that we need to proceed with cautious optimism. I believe that laying too much emphasis on establishment of deep seaports across Nigeria has the potential to impede capacity growth of the nation's export.
Instead, government should prioritize the development of Nigeria's export base, and ensure that only economically viable deep seaports are allowed to proceed to completion. At a time in our history when resources are scarce, we will be shooting ourselves in the foot if the establishment of superstructures such as deep seaports is determined by political affiliations or compensation."
 AfCTA/Customs Multiple Checks
Shittu said if Nigeria is genuinely committed to the cause of the African Continental Free Trade Agreement, AfCFTA, government must first ensure that the Nigeria Customs Service, NCS, cargo clearance procedures are reworked to align with the letters of trade facilitation, noting that under its present regime, Nigeria may turn out a huge embarrassment to the free flow of international and regional trade.
He said, "In view of the proposed African Continental Free Trade Agreement, AfCFTA, for trade Liberalization in the continent, there is no better time to nudge the Nigeria Customs Service to adopt professionalism and to re-strategize its mode of operations.
"Despite the 100percent physical examination of cargoes, we are all aware of the multiple Customs intervention units, including the Customs CG Task force that intercepts consignments already cleared from the ports. We now have too many interventions from Customs even on consignments that have gone through examination.
"Is this what we are going to subject nationals of other countries to when the AfCFTA commences?" he asked, agitated.
 Border Closure
An undisguised supporter of the ongoing land border closure, he acknowledged that having made reasonable impact in correcting the influx of unlawful imports, the federal government should work out an acceptable modality for reopening of the land border to business.
"Many Nigerians have expressed their displeasure at the border closure exercise that has lasted over a year now. However, while I acknowledge the difficulties it brings, I think it is a necessity due to the large scale economic sabotage that we have been exposed to as a country.
"Our neighbours have flagrantly violated the principles of the ECOWAS Trade Liberalization Scheme, ETLS, and in the process exposed Nigerians to the influx of dangerous substandard goods, small weapons and ammunition ,drugs and human trafficking.
"In the last one year, the border closure has restored some sanity but it is also important that government provides a pragmatic framework for the reopening in view of trade and multilateral agreements entered into with other countries.
"We must also lay emphasis on security and inter agency synergy to ensure that the gains recorded in the last year are not immediately eroded."