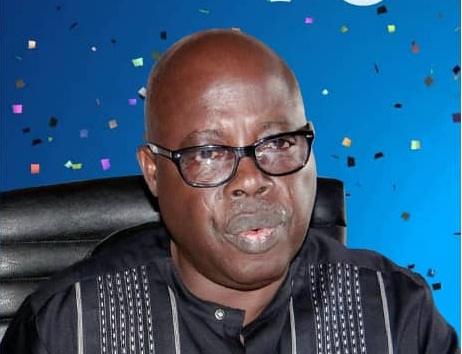 Seventy years is certainly a significant mileage in the journey of a mans life. It is a distance that also quite naturally marks a turning point. Crucial self evaluation is followed by radical resolutions in terms of decision makings, dramatic adjustments and amendments in ones list of priorities in life.
To attain seventy is by no means cheap; it is that period in life where through diligent stock taking, we often have all the reasons to give gratitude to the Almighty Creator. In all simplicity, I guess that is why we will all be gathered at the Lounge Place Feastc Town today, to felicitate with one and only Prince Olayiwola Shittu: our friend and brother, husband of my sister, and father of their beautiful children.
Prince Shittu has seen life full circle. Blessed with vast experience as a former active labour civil servant in the Nigerian Ports Authority, he is the immediate past National President of the Association of Nigerian Licensed Customs Agents (ANLCA). He turned out to be the abami eda as an irrepressible doyen of sound and sight, of unprecedented conquests and legacy achievements that sound and fury from hell cannot upturn the historical facts of his leadership of ANLCA.
Shittu was pioneer Publicity Secretary of the Council for the Regulation of Freight Forwarding in Nigeria (CRFFN). Everywhere he served, he turned out a jolly good fellow. His footsteps is deep in the sand of time, as he soar like the eagle and have today  perched at the top of the iroko tree, within our belief system as an abiding African  metaphorical lift by grace.
Given our cultural and social orientation, this spiritual highpoint also obligates us to take stock, and cap up with the giving of gratitude to God.  A man of destiny, Prince Shittu has found goodness in the Lord; found favour with men, and has been blessed with a good name, a good home, a good wife, and responsible and happy children.
A good Muslim and a good caretaker of Gods Creation, he has taken care of the fatherless and motherless, as much he has continued to reach out to the weak and less financially privileged, across tribes, social and religious front. The maritime media family is a beneficiary of his big heart, those who have been here long enough will know these simple facts.
Today is therefore a special day his media friends profoundly identifies with and have set aside to join him in counting his blessings and to celebrate him. Despite our petty human efforts to toil, we all know that in truth, only Gods blessings keeps us going, and the blessings comes in various shapes and sizes, in various hues and colours.
Indeed, some divine blessings even come in the shape of human disappointments. Thus unless you truly attune to Gods special blessings, your efforts are but mere intellectual trifles. Despite the raging storm in ANLCA, Prince Shittu holds his head high as the retired un-conquering lion of Nigerian freight forwarding community and the customs brokerage; where he has built integrity that that has kept Skelas Group, his occupational endeavours, growing in leap and bound.
Yet there is no counting our blessings except to catalogue them in an abridged manner, made humanly comprehensible to our senses, because Gods blessings are immeasurable; and beyond human comprehension.
We rejoice with him, believing without an iota of doubt that grace from above has continued to afford him even more abundant blessings in the shape of the joy of good health and the opportunity for the comfort of life and by extension the opportunity to also positively affect the lives of few others within the ambit of his reach and strength.
A simple man by nature, Prince Shittu has lived life to the fullest, forever acknowledging the place of his Creator, and there is no shade of doubt that he has continued to strive to live in peace with all men. Those who knows him at close quarters and are today celebrating him from wide and far, including some of us that will be here present at the celebration rendezvous, will attest to these facts.
Despite reported annoying ingratitude from Dikko House, he has continued one way of the other to pursue the path of peace, of unity and progress for ANLCA and all members, through sincere and profound advises.
Prince Shittu I must say is also today celebrating the gift of a good wife and comely children, each building a future of impactful and impressive heights for themselves. I recognize that not many men roll out the birthday drums without these benefits.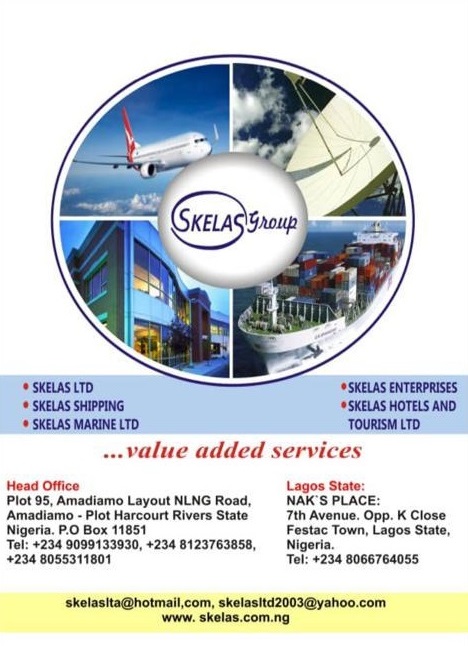 My tribute as special as it is will, hopefully, not be one for long speech, suffice it to draw the curtain, by wishing Prince Olayiwola Shittu more grace until the turn of yet another ten years, God willing, when humanity will again gather to celebrate him, inclusive of us, Insha Allah.
May I assume the honour therefore, to conclude this tribute on behalf of my humble self and close media colleagues, by joining the celebrant and his family to especially thank God for granting him the grace to clock 70. We pray and seek Gods face to grant him many, many more years, in good health, prosperity and sound mind.
May the Lord also bless of us his media friends abundantly.
God bless
At the Lifestyle Lounge Place, we hope Prince Shittu a liberal man to the core, will lead us on the rhyme below:
Ara edide eba mi jo
Eniyan mi ebami yo
Oluwa mi lo gbemiga
Ninu ewu gbogbo opa mimo
Ninu ewu gbogbo omu mi ye
Kilo tu yemi bi ko se ope
Ope ni temi lojo gbo gbo