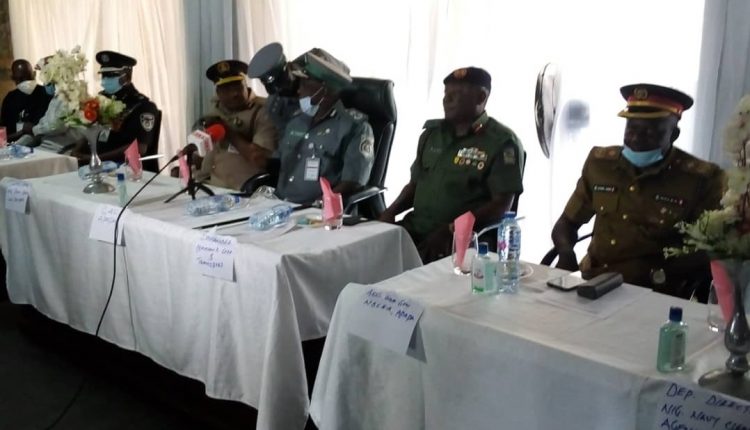 Yusuf sets new interagency record As Apapa Customs decorates officers
BY EGUONO ODJEGBA
The Nigeria Customs Service, Apapa Command today, decorated 110 newly promoted officers of the command, amid the colourful presence of industry players including heads of sister agencies operating in the port.
TheCommand Area Controller, Compt Yusuf Malanta who extended the invitation beamed with satisfaction as he was surrounded by the heads of Department of State Security (DSS), National Drug Law Enforcement Agency (NDLEA), Commissioner of Police, the Head of Nigerian Army Command Supply and Transport, Nigerian Immigration Service, Nigerian Ports Authority, Nigerian Navy among others.
Addressing the newly promoted officers, Malanta noted that while it is the utmost aspiration of every officer to reach the peak of his carrier, such is not possible without hardwork, dedication to duty, discipline and high level of service integrity.
He admonished the newly proted officers to redouble their efforts to justify their new ranks, adding that the reward for hardwork is more work.
He also commended the Comptroller General of Customs, Col Hameed Ali (rtd) for making promotion exercise in the service merit driven and professionalism, and not based on geographical considerations.
Charging the newly promoted officers, he said, "Once you are promoted to the next rank, you have to change your behaviour and your etiquette, you are now a new person in a new environment with a new rank.
"You have to perform your work diligently. It is important that whatever schedule or duty you have been given, you have to work hard. For those of you who have been promoted, glory be to God because promotion is from God through your hard work.
"Thank God for the Nigeria Customs Service of today because this kind of promotion is based on merit, you must go through series of exams, from assessment of your performance to written exams.
"At the end of the day, your mark would earn you either to be promoted or not to be promoted.
"Professionalism has been enthroned in the service beyond geographical considerations."
He also had words of encouragement for those who were not promoted, noting that each man has his own time.
"Those of you who were not promoted should take cue and understand that you have to redouble your efforts and increase your speed before the next selection."
Compt Malanta also charged his officers to work in harmony with other government agencies, saying that none of the officers should be economical with information and intelligence sharing.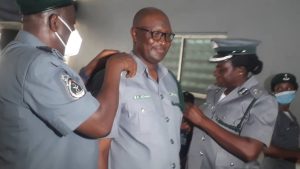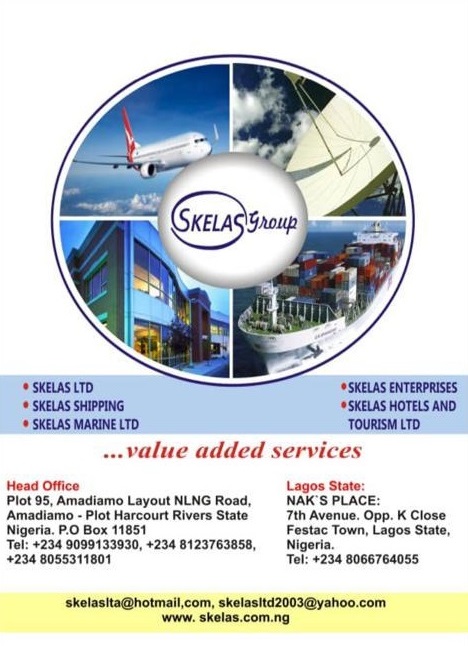 He averred that the Apapa port has been a good example of what collaboration should be, adding that this has helped his command a great deal, expecially in becoming the highest revenue generating command of the customs service.
"Today's event goes beyond the decoration of officers, it is about showcasing the industrial harmony that we have with each other, the government agencies, other stakeholders present in the command.
"We would improve and continue on this collaboration, and we would make sure that what we are talking about is Nigeria, sharing of information, synergy, collaboration in every aspect.
"Information transmission in every area of our work is very important.
If we are together, importers of illicit trade would never have a window to peerage, but once we are divided they would have many windows to penetrate and perpetrate their nefarious activities."
In his goodwill address, Commander, Nigerian Army Command Supply and Transport (NACST), Brigadier General W.L Nzidee applauded the synergy and collaboration the Army enjoys with customs service, adding that "There is energy in synergy."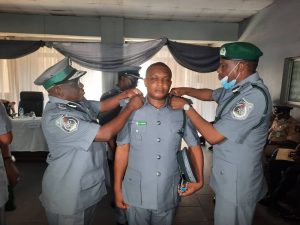 He described the promotion of the 110 officers of the Command as a reflection of true leadership provided by Malanta.
He also charged the promoted officers to co-habitate with personnel of other agencies on the field, and among themselves.
On his part, Director of DSS at Apapa Port, Mr Ibrahim Adimbo charged the officers to always respect senior authority on the field.
Dwelling on the level of collaboration among agencies in Apapa port, he said "This is an assemblage of institutions, and it is going to reflect in our report that we have seen a shining example of synergy.
During the ENDSARS and Boko Haram, we have seen the need for synergy, we have no choice than to assist the government to grow."
"It is through synergy that we would protect ourselves, assist the government and our lives would be better, lack of synergy brings down an empire, but with synergy we would continue to blossom", he stated.
The Command produced 3 ComptrollersComptrollers, 9 Deputy Comptrollers, 15 Assistant Comptrollers, and 12 Supretendent of Customs. Others are 15 Superintendent of Customs, 29 Deputy Superintendent of Customs, 17 ASC1, and 10 ASC2.