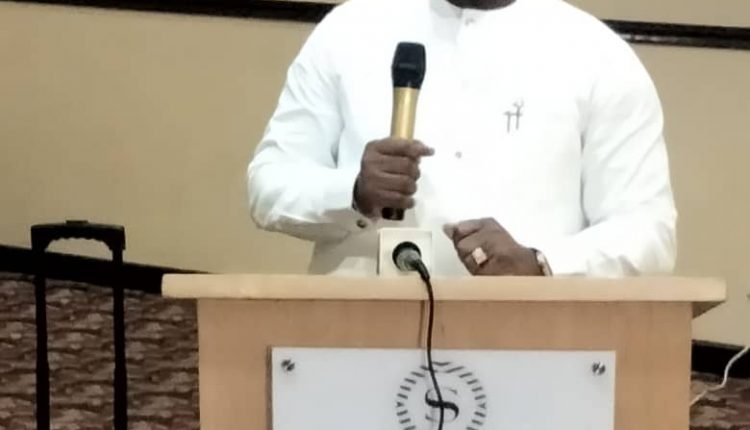 Adeyanju bags Best Labour Leader award
BY EGUONO ODJEGBA
The Association of Maritime Journalists of Nigeria, AMJON, weekend, conferred on the President General of Maritime Workers Union of Nigeria, MWUN, Comrade Adewale Adeyanju, Best Labour Leader award of the Year 2021.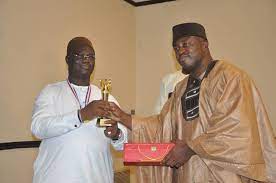 Comrade Adeyanju is the first labour leader to bag such prestigious award from the media for his exceptional leadership diligence in bridging the gap between government and maritime labour, for his brilliance and commitment to workers welfare, professionalism and capacity development; as well as promoting industrial harmony and peace through objective weighing and dialogue.
A trustee executive of the Nigerian Labour Congress, NLC, Adeyanju was decorated with his award at the Sheraton Hotel Lagos at the just concluded ANJON 2021 annual conference; amid loud industry ovation.
Speaking earlier during the conference lecture tagged 'Seamless Port Operations in Nigeria' the labour leader reiterated the MWUN's commitment to workers welfare, continuous professional training, industrial peace and harmony in the maritime, oil and gas sectors.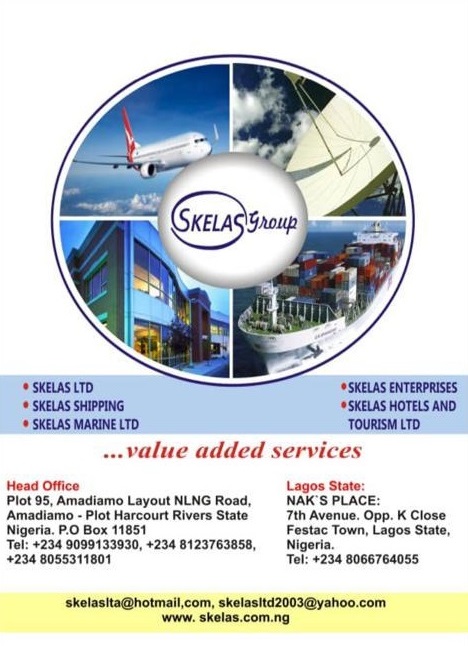 While acknowledging the critical role of maritime journalists in shaping the growth of the maritime, oil and gas sector , he enjoined practitioners to espouse fairness, balance and objectivity in their reportage; even as he stressed the need for industry stakeholders to pattern the association for effective and efficient dissemination of information and the pursuit of developmental journalism.
The labour leader also called on the various beat associations to collaborate and speak with one voice; and further organisers of the event to raise the bar in investigative journalism; as the fulcrum of professionalism.
He said, "At first l had wanted to send someone to represent me at this event, but later l changed my mind and decided l should return the honour properly. I know quite a number of journalists in this association who having been reporting the maritime workers union activities. They deserve my attention and the union's attention; their reports have kept us on our toes.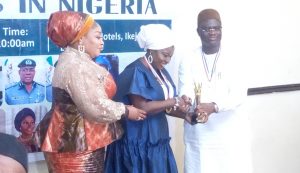 "Like l always say to them individually, information is powerful, it can build and it can also destroy. AMJON is a responsible group of pen pushers. Today l also want to advise them to remain proactive, to do more investigative reporting and to be fair and objective in their jobs."
"I appreciate the award the group have bestowed on me, and let me say that l will continue to do my best to promote mutual understanding between government and maritime workers. Maritime workers relationship with government is critical and sensitive, as leaders we will continue to promote responsible unionism and best practices; and at the same time ensure that workers welfare is not taken for granted."
The labour leader was accompanied to the event by associates, admirers and deputy union leaders, including the Organizing Secretary, Comrade A. Eroje, Asst Secretary General, Seamen/ NIWA Water Transport Workers Branch MWUN, Comrade Ayo Ajayi, amongst others.