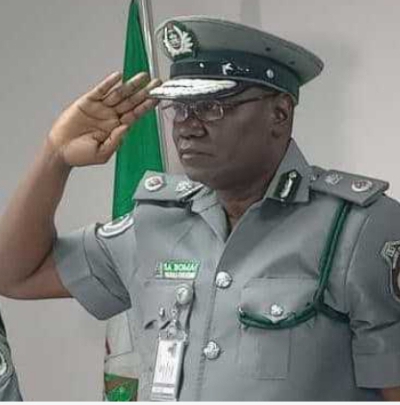 Ag ACG Bomai Adopts Unreliable '22 Performance Appraisal
BY EGUONO ODJEGBA
The Acting ACG Board, ACG Suleiman Bomai yesterday attributed key performance index of the Ports and Terminal Multipurpose Limited (PTML), Area Command to unverified statistical report, even as he confirmed clearing agents and importers claims that vehicles were trapped at the customs terminals in the year ended 2022.
The immediate past PTML Customs boss said the command collected the sum of N229.4billionin revenue for 2022, which represents 2.2 percent increase above the revenue figure N224.4billion for 2021, noting that the performance is despite the down time recorded from strike action by clearing agents over the introduction of Vehicles Identification Number (VIN).
ACG Bomai reportedly explained that some of the challenges the command suffered and tended to lower the performance scorecard for the year under review following importers inability to clear their vehicles following challenges associated with VIN.
His words, "In the year 2022, the Command generated a total revenue of N229.4billion. This represents about 96 percent of the revenue target of N238.2billion set for 2021 and adopted by the Command in 2022. This shows an increase N5billion over the revenue for the year 2021 which was N224.4billion.
"This represents an increase of 2.2percent, despite the recorded downtime occasioned by agents strike and alleged inability by some importers to clear their vehicles from our control, we were able to surpass 2021 revenue collection last year."
The management of the Nigeria Customs Service had earlier the month vehemently contested claims by importers and their clearing agents that the VIN processes threw up confusing data with monetary implications that overshot cost margins resulting trapped vehicles due to the stakeholders inability to pay for the alleged unexpected clearance costs differentials.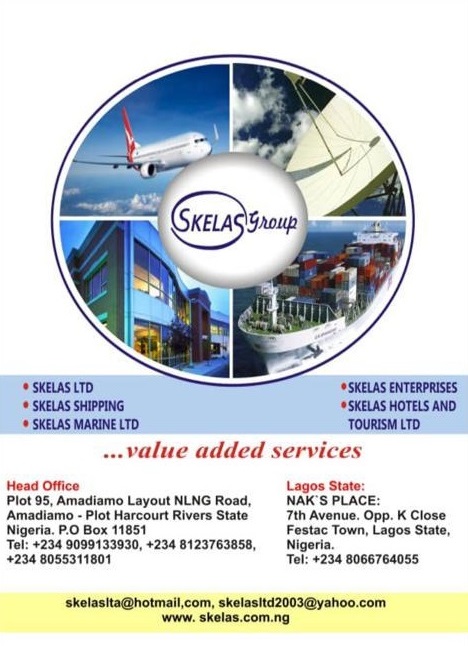 The ACG Board adoption of the port users' claim appears to be a further confirmation that the challenges posed by the new introduced trading tools are far from being perfect working tools, and thus requires fine-tuning and reconsideration of the cost protocols, as currently applicable.
Bomai also disclosed that the command arrested six suspects in connection with the importation of arms and ammunition in the year under review, while briefing the media about the activities of the command in 2022.
The arms and ammunition according to him, were intercepted during 100 percent cargo examination and deployment of intelligence. He said the offensive items is worth N36.3million, even as he lamented the absence of scanners for the command's operations, noting it will reduce the challenge of manual physical examination of imports.
"In the area of anti-smuggling activities, the Command made some seizures as a result of diligent 100 percent cargo examination because through the deployment of intelligence, we uncovered attempts to smuggle arms and ammunition into the country concealed in imported vehicles.
"Four seizures were recorded which include, 1X40ft container containing three vehicles used to conceal two fire arms; One used Ford Edge containing Fire Arms and 30 rounds of live cartridges; one used Toyota Sienna containing fire arm; one used Toyota Corolla containing 90 rounds of live ammunitions."
"A total of 6 suspects were arrested in connection with these seizures and have been granted administrative bail and the contraband has a duty paid value of N36.3million."