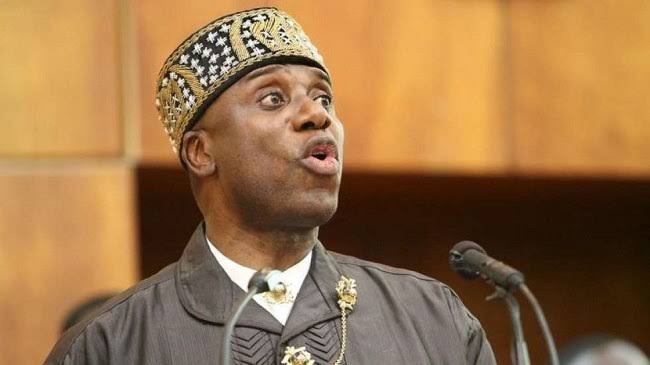 Urge NIMASA, NPA to revisit Delta Port
Contrary to official claims that the proposed Badagry Deep Seaport will significantly impact the nation's hub status and grow the maritime economy, experts, players and industry stakeholders have expressed differing view, declaring that the latest proposal may end up a white elephant project.
Above is coming on the heels of the recent declaration by the Director General of the Nigerian Maritime Administration and Safety Agency, NIMASA, Dr. Bashir Jamoh, that the Badagry Deep Seaport foundation laying ceremony is imminent.
Some stakeholders advised NIMASA to instead push for the revival of Warri, Calabar and other ports in the South-South region to raise Nigeria's overall operational capacity rather than waste time with Badagry Deep Seaport, which viability, economic imperative and cost benefits appears driven only by political permutations, than pure economic analysis based on firm feasibility studies.
A maritime system audit manager who does not want his name mentioned in print cautioned against propaganda in pushing the Badagry Deep Seaport, noting "it is mere political talk". He advised government officials against making hasty statements about the Badagry Deep Seaport and others on the line of agitations and consideration, until they have all the facts, including up to date reports of the entire project.
He said the foundation laying ceremony of deep seaports is the easiest in the work plan, adding that ports critical fundamentals such as ports feasibility reports and their economic dynamics must form a major plank in decisions leading to their establishment.
He said, "My problem is that he may not have known what stage the project currently is but went ahead to promise foundation laying."
The maritime expert worried that seaport projects are often fraught with legal obstacles involving the ports business angles, and warned that major operational defaults in ports design could lead to series of unilateral actions by government, some of which he said are challenge-able in court by port users.
He cited example of congestion that hit the Lagos ports years back, and in which the federal government took certain actions that were deemed defective but nevertheless taken in good faith.
According to him, "That time a lot of cargo was unilaterally diverted to the East via presidential fiat. Nigerian Ports Authority, NPA, had to contend with a lot of suits by aggrieved importers despite the fact that incentives were granted to them; particularly for containers and RoRo."
"But the most unjust diversions were between 2013-2015 where all vessels laden with oil and gas related cargo was diverted to INTELS' Terminals despite the fact that other terminal operators marketed and brought the vessels in."
He averred that majority of the deep seaports are politically motivated, not all were driven by the desire to develop green belts in other to escape the Lagos Ports congestion.
He said, "It would interest you to note that these projects have nothing to do with the congestion in Lagos. The markets differ.  Even the proposed Badagry and Lekki ports may not have any impact on Apapa or Tin Can Port operations.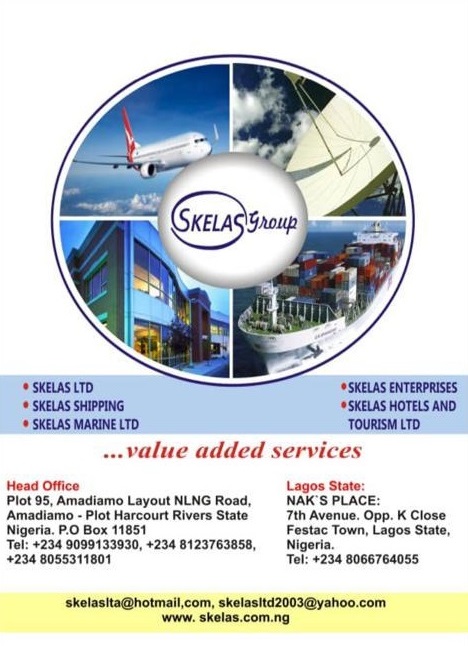 "They have different niches, different markets.  The problem with the Apapa-Tin Can axis has more to do with tankers than cargo. Apapa has never been planned to operate without a rail system. With the collapse of the national rail system, evacuation of cargo commenced wholly with trucks and the roads were not designed to carry that axle load. Even the bridges that were not planned for stationery weight literally became truck parks", adding:
"Tin Can Port was meant to serve the light industries in Ilupeju, Amuwo Odofin, Matori, Isolo, parts of Mushin and Ikeja, but suddenly found itself in the middle of Tank Farms from Coconut to Trinity. With all these developments nobody thought of improving the infrastructure until the situation assumed a crisis proportion."
Also commenting President of Maritime Reporters Association of Nigeria, MARAN, Mr. Anya Njoku said too many ports in Lagos will lead to undue pressure, capable of worsening the state of our national port operations. Njoku advised that rather than encourage the proliferation of what he described as political deep seaports, the federal government should consider reviving the Warri, Sapele and Calabar ports through deliberate policy that will keep them running at a profitable and acceptable capacity.
According to him, "The Badagry Deep Seaport looks like a white elephant and needless project.  The NIMASA DG should push for the revival of the Warri Port, Sapele Port and other existing ports in Delta State, including Port Harcourt and Calabar ports. Another deep seaport in Lagos is a misplaced priority and this game should stop.
"Government should not encourage one port system amid the nation's regional port system,  giving to us free by nature. Lagos is already choked up. You have one coming up at Lekki, one at Tin Can, one at Apapa, then Kirikiri and Ikorodu, all in one state.
"Concentration of port operations in Lagos may one day cause implosion; the ports are intertwined by tank farms. I don't understand why the federal government is refusing to make the other ports spread evenly in all the coastal regions perform optimally."
The MARAN leader accused former President Olusegun Obasanjo of creating policy that led to the under-utilization of the Eastern and Delta ports, allegedly in favour of the 'Lagos Port'. He said, "Obasanjo in 2001, for selfish interest, determined destination of certain cargo. That policy of the government is yet to be changed.
"Remember that Baco Liner exclusively used Warri Port up till the early millennium before Obasanjo's deliberate and wicked policy. What and who killed Baco Liner? Let us investigate so we can shame the real enemies.
He continues: "They are those who hate and lack physical and mental capacity to compete with others. Those consumed by greed. They acquired all national assets through political means. They don't build and cannot build, but naturally have tendencies to destroy what has been built if they can't have it."
But President of Nigerian Master Mariners, NMM, Captain Tajudeen Alao differed, saying importers and not government determines the landing location of imports. He said, "Importers decide destination of cargo. Shipping companies advertise port itineraries in case of liners. Freight forwarders book space onboard.
"Except  big marketing is done, some ports may still  be  under patronized, especially with insecurity,  shallow drafts , high tariff , poor access  corridors and  poor  EASE OF DOING BUSINESS."
A veteran mariner, Alao argued that inhibiting factors in the Eastern and Delta Ports is a major disincentive, noting that major liners are clearly averse to patronizing trouble ports, and asked rather rhetorically, "Will Maersk Line and MSC or Delmas go to Warri or Calabar? You may have to wait for NNSL or Shuttle service containers.
Amid above pros and cons associated with the establishment, viability and management of ports, the Managing Director of Nigerian Ports Authority, Ms. Hadiza Bala-Usman recently dropped a bombshell about the impending scrapping of the Port Harcourt Port, on the ground that the port has done its lifespan.