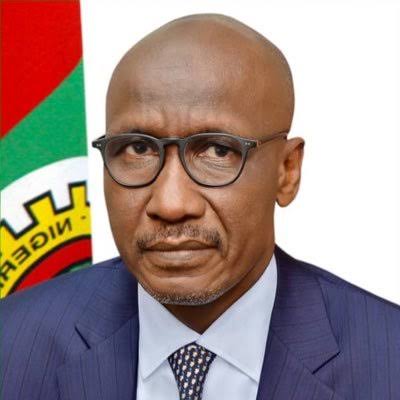 'Fuel smuggling begins at our depots and can't be stopped, unless…' – NNPC boss
BY EGUONO ODJEGBA
The Nigerian National Petroleum Corporation, NNPC,   has partially debunked allegation of responsibility for enabling the continuous smuggling of petroleum products across the nation's borders, by the leadership of the Nigeria Customs Service, NCS.
Group Managing Director of NNCP, Engr. Melee Kyari  who accepted partial  responsibility for the apparent economic sabotage,  however, noted that fuel smuggling is entrenched in the system with a long line of participants, and thus beyond the control of his corporation.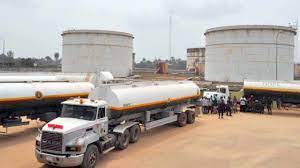 The NCS Comptroller General, retired Col. Hameed Ali, who had accused the NNPC of culpability at an interactive session with members of the House of Representatives Committee on Finance on the 2022-2024 Medium Term Expenditure Framework (MTEF) and the Fiscal Strategy Paper (FSP), penultimate week, said NNPC refused to corporate with his organization in critical information sharing. He also said NNPC ignored NCS proposal for NNPC to engage in fuel retail sales along the border communities to stem its smuggling.
Confirming the damning report before the same House Committee last week, Kyari opened up on internal sabotage beginning at the fuel depots, and advanced reasons it rejected the Customs proposition, even as he provided pictorial explanations of why smuggling of the product has remained top attractive.
He lamented that Nigeria's vast porous border is yet to have adequate border policing measure in place in the face of unfettered human and vehicular traffic in and out of the country; further noting that until such measures are put in place, subsidized imported fuel by NNPC may continue to be accessed and consumed by all members of the Economic Community of West African States, ECOWAS, and beyond.
In his presentation to the committee,  Kyari said, "With the best of action and the best of intention, you will still have a challenge containing cross-border smuggling. As you are aware, we have up to 3000 kilometres of land borders.
"In many of the locations, they practically don't exist; you don't need to ply the road to cross into another country. That is the reality. I need your help to contain this but the reality still remains that we are supplying everyone else."
He dismissed Customs suggestion to commence retail marketing along the borderlines to reduce fuel smuggling as economically unworkable, but expressed optimism that cross border smuggling of fuel will experience significant containment based purely on marketing dynamics , following the operation of the Petroleum Industry Act, PIA, recently passed into law. Fielding questions from the lawmakers, Kyari said:
"I have also seen the recommendation by the CG of Customs, that we should go and establish fuel stations across our borders to curtail smuggling. The people who are smuggling are not looking for officially priced petroleum products, unfortunately.
"So, when you go ahead, across the countries and establish fuel stations…except you are going to see it at N162 (per litre), then everybody will come to you. As long as you are going to sell at the market rate…it is the same reason that is bringing them here to smuggle.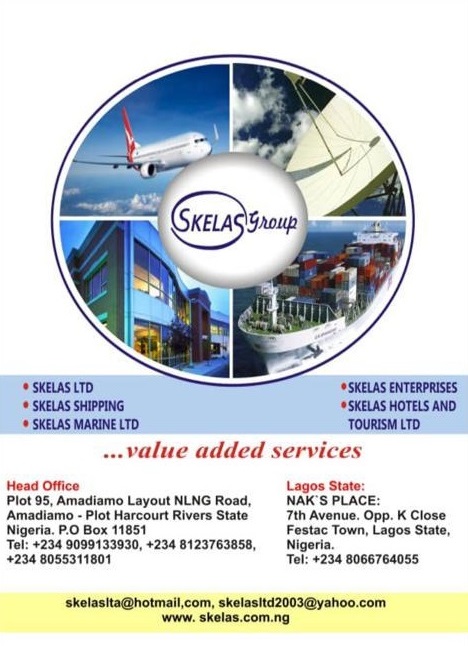 "At the risk of being repetitive, the people who take products across the border will not sell at the official price because when you buy here at N162 and the official price, say in Niger, is N400 per litre, that is what you will buy at the fuel station. So, when you establish a fuel station, you must sell at N400.
"We have thought of this; as a matter of fact, we are already engaging the national oil company of Niger in particular to establish NNPC Retail fuel stations in the country, but we are also conscious of the very fact that it can be a bad business because you are going to compete with the people who are coming to collect (and smuggle)."
Asked by the House Committee Chairman, James Faleke to confirm his organization's responsibility for the importation and distribution of fuel, including its oversight function for monitoring, Kyari provided a graphic picture of the sad racketeering, which he said begins its journey from the Petroleum Products Pricing Regulatory Agency (PPPRA).
"Yes. There is a single point of import, which is the NNPC. And the evacuation data is coming from the records that we receive from the PPPRA.
"I can confirm to you that anytime we supply less than 60 million litres per day, average, consecutively for two weeks, we will see shortages coming on the streets. Sometimes, it is not visible to the public but we see the constraint and we take necessary actions to close those gaps."
With a touch of uncommon candour and sincerity,  Kyari provided a damning report of NNPC's apparent laidback attitude in its oversight tasks and seeming incorrect financial and operational disclosures, hitherto.
He said, "Much as I believe personally that our national consumption may not be 60 million litres per day, I am convinced that anytime you supply less than 60 million litres per day, you will have a challenge here. A number of things are happening.
"Without any contradiction, the oil that we import into this country gets everywhere. It is found in many West African countries. It goes as far as Sudan; we have records to show this. It is found in many countries that are proximate to us but as far as the Central African Republic.
"This is very true. In addition to this, once you have a situation of price arbitrage, everything can happen. And I can confirm that it is very difficult to contain it."
He disclosed that President Muhammadu Buhari who doubles as the Minister of Petroleum Resources, is equally concerned about the theft, and has authorized him to engage the DSS and anti-graft agencies to jointly combat the menace of fuel smuggling.
"Mr. President has personally directed me to take every step possible to make sure that we contain the issues around cross-border smuggling; issues around early pilferages in the depots and any involvement of anyone to get this resolved.
"We have taken several steps. We have involved the EFCC, the Department of State Services; we are collaborating and engaging with the Customs Service; we are engaging and collaborating with the Department of Petroleum Resources; and everybody that has a stake in this."