BY GBOGBOWA GBOWA
At the end of a parley between the Governing Board of the Council for the Regulation of Freight Forwarding in Nigeria (CRFFN) and the registered Board of Trustees (BoT) of the Association of Nigeria Licensed Customs Agents (ANLCA), uncertainty envelopes the holding of the controversial Annual General Meeting (AGM) of the  association proposed by the CRFFN and slated for tomorrow, Wednesday March 16, 2023 in Lagos.
This is because the parley at the instance of the Chairman, Governing Board of CRFFN, Alhaji Tsanni Abubakar to persuade the Alhaji Taiwo Mustapha led registered BoT to reconsider its stance was inconclusive, as according to Mustapha, the meeting could not conclude on all the essential issues tabled for resolution, stating that the parley will continue tomorrow morning, while addressing the press at ANLCA National Secretariat, Lagos.
While he explained that the parley was productive, robust and focused, he however said time constraint brought the meeting to a close with a mutual firm pledge to reconvene tomorrow morning at 9am; he expressed optimism that the Council and registered BoT was getting somewhere, including assurances by Abubakar that the AGM will be a consequence of the outcome of the ongoing parley.
He further explained that the BoT's stance on the matter had been softened following the over 4 hours meeting, noting that whereas both factions are battle weary, he and his board members are very concerned about achieving a lasting and permanent resolution of the crisis, and hence they are like always before, amenable to objective and fruitful dialogue even if it required compromises.
The affable registered BoT Chairman affirmed that although, constitutionally ANLCA AGM is  called by the Association's National President and or the Governing Board in the absence of National President, he averred that the contentious AGM called by Dr. Kayode Farinto  is unqualified because the latter's  tenure as national president elapsed more than a year ago.
He also argued that rather than name the proposed meeting an AGM, mutual respect and common sense should oblige the convener to have named it 'ANLCA Reconciliation Meeting' to make open for his faction and all members of the association.
Speaking further, Mustapha explained that critical stakeholders and well wishers have also reached out to him, asking him why he was against settlement, and said he felt uncomfortable with the wrong perception  but nonetheless, expressed happiness that well wishers and observers were already intervening and that both factors should reciprocate by dropping their hard stance and stretch sincere hands of handshake  across the table.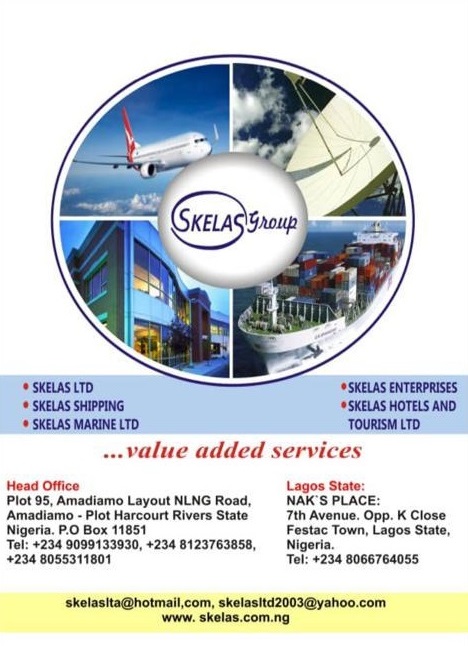 His words: "We are ready to resolve this crisis because we are all tired of it. However, we wouldn't go into a peace resolution with our hands tied behind our backs. At 10am this morning I received a call from a former Minister of Transport asking why I'm not cooperating with the conflict resolution moves. I was taken aback about the wrong perception, he must have been fed with wrong information. I had to give him a proper explanation of our efforts to end this so far. Not quite ten minutes after, the Director General of Nigerian Maritime Administration and Safety Agency (NIMASA), Dr. Bashir Jamoh OFR, also called me on this matter and I assured him that we are ready to resolve this.
"The only way to solve this matter is to go to where it all started and that is the issue of the BoT. There were proposals for each party to bring 4 members, but after several deliberations we couldn't agree on the last member to make the Governing Board attained the stipulated 9 members. The other group also proposed that their 9 members join our 5-man team to make the BoT 14; but that would make the board too bogus and it also has political implications with the other party having more members.
"I made up my mind to end this crisis after the violent incident at Tin Can Island Port last year. It was a turning point for me and I have resolved to find an end to this tussle. I wouldn't have been able to sleep for weeks if someone had died in that incident. This crisis isn't worth the blood of any member of this great association.
"The Lagos State Police Commissioner has been involved in the settlement, we must try and get it to end, it doesn't matter if we have to shit grounds, we are ready, and l hope my brothers at the other side will reciprocate. Our association is suffering, our members are suffering, this cannot continue. Like l said earlier, our meeting continues tomorrow, we agree it will continue at 9am, and it is only after the meeting we will decide on the next line of action," Mustapha said.
Collaborating, the registered BoT member, Mr. Taiye Oyeniyi assured ANLCA members that an amicable solution will be reached to end the 5-year leadership crisis.
"We have reached a stage in this matter where we have to shift grounds. The decisions may not be deemed favorable by some of our members, but we will surely find an amicable solution. In the end, there will be no victor and no vanquished.
"People are becoming more open and friendly, Iju Nwabunike has started calling me on telephone, Farinto speaks to me and so is Ozo, so why can't we close this matter up? I believe and l am hopeful we will get it right this time for the sake of everybody. I want to retire and go home happy that ANLCA is at peace, if anyone has fought for the cause of ANLCA, l will be counted, l spent my 70th birthday in the police station over ANLCA problems, so everyone must sacrifice the individual ego and embrace settlement."
Meanwhile, some members present at the press briefing fear that the CRFFN is taking advantage of the dove and peaceful disposition of Mustapha to cajole him to embrace peace, while secretly positioning the rival faction to doing the very opposite, hitherto.