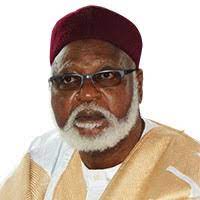 2023 Elections: The National Peace Accord Should Disband
BY GBOGBOWA GBOWA
For a very long time already, l have struggled to bottle up my feelings about the pretentious and exclusive club known as 'Nigeria Pray', essentially, because of its composition of an otherwise revered statesmen; not to mention former heads of states.
Whatever one's perception about their failings, as past leaders, we owe them respect, and hence must struggle to continue to accept the fact that they occupy the national space from time to time, to do their thing: pray!
I do not only feel scandalized by the prayers which l think lacks honesty, warmth and movement, and therefore life, l feel oppressed that they drag me along the questionable national ritual; because l believe the right spiritual atmosphere is never achieved  for the otherwise sublime activities they undertake on our behalf.
Prayer! What is prayer? Who are those praying and what are we praying for? Good governance, prosperity, peace, justice, security and safety?
Prayer is a sacred spiritual activity, which immediately precludes self serving attitude and false pieties. I have observed the politics in Pray Nigeria and it is nauseating to say the least.
Then came the National Peace Accord, also a permanent member elitist club reserved for past leaders, believed to have been created by a well respected cleric; one with very transparent and honest proclivity, no doubt.
And whereas the noble idea it represents is indisputably far reaching and well conceived, like Nigeria Pray, the National Peace Accord has since amounted to nothing more than mere pretension; apparently a hollow pillar of self acclaim. At the very best, an advisory body of eminent personalities, that merely expresses identified desire and walk away, after the routine fanfare of national exposure.
I am not aware that this revered body has since inception been propelled by total disregards to pledges made before it, to speak truth to violators of its peace accord, or to reprimand any of the political actors for reneging on his or her oath.
I think with due respect that this body have become part of the various political appendages out there, that merely trade their relevance during electioneering, but lack the sincerity and courage to speak out against violations.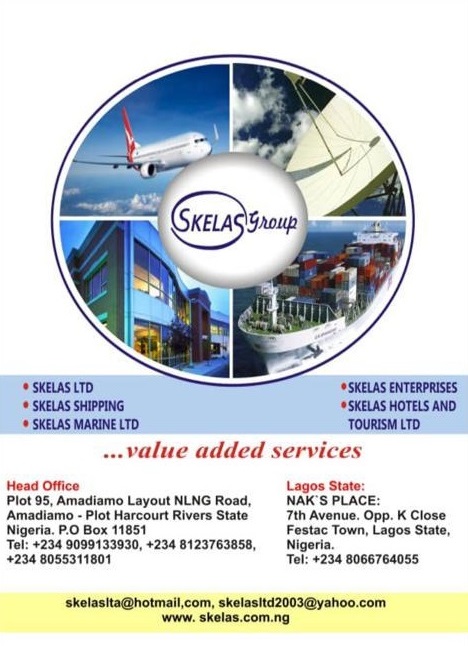 Individually and collectively, they either feign ignorance of unbearable abuses or become simply tongue tied, as a convenient escape for their own peace of mind; which explains the hollowness.
I feel scandalized that this caste of revered gentlemen and custodian of the national peace as it were can afford to look away from the absolutely terrific and horrendous acts of intimidation and oppression going on in parts of the country; especially Lagos.
In Lagos, schools, employers, informal communities and traditional institutions have rolled out the most repressive instruments of oppression to preclude residents and settlers, and all non indigenes and even indigenes who are non conformists to narrow and primitive indulgences, from exercising their democratic rights.
This week alone, a secondary school principal expelled a student for reportedly expressing support for a gubernatorial candidate other than Governor Babjide Sanwo-Olu, just as a traditional ruler fixed 'oro' a traditional religious rites that bars movement of citizens on election day, Saturday March 18, which he conveniently back dated, two days.
No member of the National Peace Accord has said anything, neither has President Muhammadu Buhari nor the Police, DSS, or any former president. Nobody has been invited to Abuja on account of these questionable conducts, everyone is just minding his or her own businesses, indifferent and unconcerned.
I worry that the National Peace Accord lacks the moral fibre to talk to Nigerians about their so-called nationalist passion and non partisan, well intended project. They have no reason whatsoever to remain in office, and if they have any self respect, they should just disperse and cease from pretending to do the hard job of peace makers.
Peace advocates don't come to the podium or arena, say fanciful words about peace conducts and retire to their bedrooms. No, they observe, make informed commentaries and speak up against what is wrong and capable of truncating the national peace and creating anarchy.
When some political actors went to neigbhouring countries to recruit mercenary Fulanis  to Nigeria to create trouble should they lose elections in 2015, Pray Nigeria said nothing. When the ugly activities of these foreign Fulanis beganto manifest  after they were neglected by those who hired and armed them; they turned on all Nigerians.
Well, those who think the audacious violation of citizens right is Lagos problem, may one day wake up to hear of the multiplier negative effects, where rude entities will rise up to oppose constituted authorities; religious, political and or circular.
Willy-nilly, we may be getting there gradually, where the authority of religious councils on Islamic and Christian affairs may one day be challenged, not just by outlaws but by sundry institutions that this government is helping to foster.