ANLCA Registered BoT Disassociate Self From Proposed Illegal AGM
…Accuse Tsanni Abubakar of Un-Islamic Tendencies
The last may not have been heart about the controversial Annual General Meeting (AGM) of the Association of Nigeria Licensed Customs Agents (ANLCA), as the registered Board of Trustees (BoT) led by Alhaji Taiwo Mustapha has disassociated the BoT from the proposed AGM, describing it as illegal and an act driven by morbid desperation.
This is even as the registered authentic BoT has expressed disappointment about the conduct of the Chairman, Governing Board of the Council for Regulation of Freight Forwarding in Nigeria (CRFFN), Alhaji Tsanni Abubakar, accusing of him of being unjust, tyrannical un-Islamic.
Above is coming on the heels of a purported statement by one Val Iwuchukwu on behalf of the illegal and factional BoT led by Dr. Taiwo Afolabi, which purportedly accused the Mustapha led BoT of attempts to blackmail CRFFN in view of its support for the said AGM.
Reacting, Joe Sanni, Ag. National Secretary of the interim National Executive Committee (NECOM) in a statement disclaimed the allegation of blackmail leveled against the registered BoT as false and a calculated and barefaced mischief intended to mislead the unwary.
He explained that the letter of registration of the Mustapha led BoT which Val Iwuchukwu claimed the Corporate Affairs Commission (CAC) cancelled, was a belated letter that has long been overtaken by events. He notes that it is the illegal BoT and the CRFFN that are showcasing tyranny and huge doses of blackmail to bulldoze their way and enthrone illegalities via brute force and official arrogance unknown to societal decency.
According to Sanni, the registered BoT has resolved to distance itself from the proposed AGM while it insist that the AGM lacks validity and is therefore illegal to the extent of unconstitutionality.
In a statement signed and made available to our reporter, Sanni lampooned the CRFFN Governing Board  Chairman for allegedly availing himself for mischief and challenged him to quote the section of the CRFFN Act that empowers the CRFFN to ride roughshod over accredited associations; even as he challenged the Mustapha led BoT to exercise the powers bestowed on it to take firm and entire control of ANLCA's affairs without further delay.
"The registered and authentic Board of Trustees (BOT) of ANLCA are categorically dissociating themselves from the AGM being sponsored by CRFFN and called by a non-official (elected or appointed) of ANLCA, who has no constitutional right to do so.
"Moreover, under which Section of any constitution of their choice, is Henry Njoku and his Chairman – Alhaji Abubakar Tsanni trying to force an AGM on a corporate entity like ANLCA, which is governed by a constitution, without releasing the Alhaji Abba Yusuf's report on the ANLCA crisis set up since September 2022 and supposed to have turn in their report 7 months ago?
"That is INJUSTICE INCORPORATED. It is un-Islamic and immoral on the path of Alhaji Abubakar Tsanni to sustain."
While urging Abubakar to look in the mirror and remove the stains obstructing his views, Sanni challenged the Afolabi led BoT to publish their registration status report for the world to see, or else, give peace a chance.
With documentary evidences Sanni demolished one by one, all permutations and pretensions to official legitimacy by both the Afolabi led struggling BoT and the Iju Nwabunike/Dr. Kayode Farinto expired NECOM; and urged the reading public to be the judge.
On the controversial letters from CAC, Sanni displayed Val Iwuchukwu version and the prevailing one, and said: "YOU BE THE JUDGE. Which of these letters supersede the other: That of 3rd March 2020 (L) or that of 23rd March 2021 or that of 28th November 2022?
"Val Iwuchukwu thinks he can hoodwink the public by publishing a letter dated 3rd of March 2020, when events presently have overtaken the letter. The two letters that came after were developments that arose during the intervening periods."
To know which of the two faction is peddling falsehood, Sanni enjoined stakeholders and the general public to ask Iwuchukwu to make public the Afolabi led BoT letter of registration, as he displayed the Mustapha led BoT letter of registration.
"Val Iwuchukwu should publish their Taiwo Afolabi/Ozo Chukwurah's BOT Certificate of Registration & their status report too, if it ever exists", and presenting the various certificates said:
" These are certificates of registration issued by the Corporate Affairs Commission (CAC): 1st left is the authentic certificate of registration issued by CAC on the 16th January 2020 bearing the names of 8 of 9 members elected on the 13th February 2014 at Warri – Delta State.
"Tony Iju Nwabunike opted out to contest for the National President's position. After the so called letter from CAC dated 3rd of March 2020, CAC issued a Certified True Copy dated 16th October 2020 of the Registration Certificate of the BOT – for Court's use only (2nd left)."
Sanni proceeded to bust the faction's  bubble as he flashed on their face the infamous black market ruling believed to have been fraudulently obtained by them  at the Abeokuta High Court, using the contested Owerri AGM as cover.
"The Owerri BOT that was nullified by Justice Lewis-Allagoa on the 25th of March 2021 in Suit No. FHC/KN/CS/79/2021 was used to deceive the CAC to issue a fake certificate of registration dated 7/9/2022 (3rd left), which was cancelled 53 days later on the 1st of November 2022 (R). If Val Iwuchukwu has any other certificate issued to their own BOT, he should publish it."
Sanni also hit at Chief Henry Njoku, believed to be sponsoring the association's unending crisis, describing him as a gangster who thrives on confusion, using anything and everything within his reach to orchestrate crisis within ANLCA.
"Additionally, if the Henry Njoku led gang of confusionists have a Status Report, it should also be published like the Alhaji Taiwo Mustapha's Board Status Report as at the 8th of March 2023 shown hereunder."
Clarifying the state of the 2008 ANLLCA Constitution and the amended versions allegedly by Njoku within a space of twelve months, Sanni said:
"Same size and same color designs of the constitutions packaged by Henry Njoku, Kayode Farinto and Mukaila Abdulazeez within just one year to deceive the Judiciary, the Nigeria Police, members of ANLCA and the general public. The Extant  and operational Supreme Constitution of ANLCA 2008 (L), the hurriedly copied 2012 constitution presented at NEC by Prince Olayiwola Shittu – then National President, and vehemently, if not furiously, rejected by Henry Njoku – then Chairman, BOT – was transposed into the amended Supreme Constitution in 2019 (M) and the Owerri fake Supreme Constitution 2020 (R)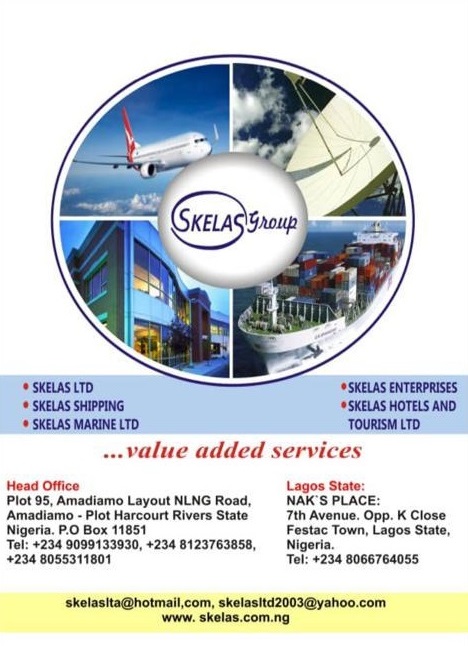 "All the above constitutions were tailor-made to suit the purpose and antics of Henry Njoku, Kayode Farinto and Mukaila Abdulazeez. Now, it is impossible to register their faked constitution with the CAC, and yet they are pretending to have a BOT.
"Where on earth can that be sustained legally? Certainly not in this modern Nigeria. CAC only recognizes properly registered Board of Trustees of Associations/organizations that can sue and be sued according to CAMA 2020."
On the legality of the Nwabunike/Farinto NECOM, Sanni presented documents to back up his claims that the said NECOM was variously sacked but stayed put in office in violation of court rulings, by Justice Aikawa and Justice Lewis-Allagoa, respectively.
"CHECK OUT THE FIRST DECLARATION OF JUSTICE RILWAN AIKAWA IN SUIT NO. FHC/L/CS/1274/2018 OF 11/10/2019 WHICH IS FUNDAMENTAL, DIRECTING THE BOT OF 13/2/2014 TO REGISTER WITH THE CAC, OTHERWISE IT REMAINS INCHOATE & WITHOUT A REGISTERED BOT, ANLCA IS NON-EXISTENT, UNTIL ANLCA BOT WAS PROPERLY REGISTERED ON 16/1/2020.
"Justice Aikawa's order for then NECOM members to stop parading themselves as National Officers of ANLCA and stop signing documents on behalf of ANLCA. This order was violated with impunity for several years until Henry and Co. compromisingly got the case struck out in controversial circumstances on the 5th of December 2022."
He also disclosed that there are outstanding court cases which he said included the Justice Lewis-Allagoa's subsisting Order of 25/3/2021 in Suit No. FHC/KN/CS/79/2021 "that was required to be vacated by Kayode Farinto's of group dissenters in ANLCA."
He continues: "In Suit No. FHC/L/CS/599/2020, in which the CAC were 5th Defendants, Justice P. O. Lifu on the 1st of February 2022 adjourned the case sine die, pending the activation of Section 26 of the ANLCA constitution on Arbitration.
"Henry Njoku, Kayode Farinto and Mukaila Abdulazeez have tossed away two of such referred cases, because at those times, they were pretentiously fully in charge, therefore dictating the tone of events."
On the registered BoT position on the planned April AGM in Lagos, Sanni said: "Why the registered Board of Trustees will not attend any AGM called by a Kayode Farinto whose tenure as National Vice President has expired since 16th April 2022 where a list of attendees at the CRFFN-sponsored AGM is secretly being prepared by Kayode Farinto and Mukaila, which was not mutually agreed upon. It is a one-sided and unacceptable list of their cronies
"It must be noted that Kayode Farinto & Mukaila Abdulazeez do not have any signed instrument of office to warrant them act the way they have been doing."
To put facts to his claims, Sanni showed photograph of the swearing in of Kayode Farinto with Chief Henry Njoku, then BoT Chairman, presenting him with his certificate of return in 2018, and challenged the former to present any other legal instrument that extended his tenure beyond April 16, 2022.
In addition he published various advertorials in national dailies calling attention to alleged violations by Chief Henry Njoku, Dr. Kayode Farinto and others.
"Henry Njoku (L) as then Chairman of then unregistered BOT, presenting the certificate of return to Kayode Farinto (R) whose tenure with 10 others elapsed on the 16th of April 2022. If kayode Farinto has any other document or instrument of office as acting National President of ANLCA, he should so present it to the public or quote sections of constitution backing his acts.
"The various adverts that sought to dissuade Henry Njoku and Co from violating then subsisting court orders, but ignored.
"The intentions of Henry Njoku, Kayode Farinto and Mukaila Abdulazeez is to forcefully, undemocratically and unconstitutionally install Kayode Farinto as National President, rubbish the gentleman's agreement in ANLCA between the Yorubas  and the Igbos and finally decimate ANLCA out of existence.
Sanni alleged that the plot is for Ozo Chukwura to support install Kayode Farinto as National President going by the present arrangements, and in return for Kayode Farinto to make Ozo Chukwura take up the Igbo slot, subsequently.
"Kayode Farinto's desperation to be National President of ANLCA by hook or by crook. That his inordinate ambition will, by God's grace collapse on his face. He cannot continue banking on some assurances from certain quarters like CRFFN, to be National President, even if he may at the moment be fronting for Ozo Chukwurah to take up the 2nd tenure of the Igbos. It will not work."
"The registered BOT led by Alhaji Taiwo Mustapha must step forward now, take charge by invoking its inherent powers in Section 8, Subsection 2 (b); Section 13, Subsection 4 (a-d) and Section 22, Subsection 22, Subsection 2 (c), and also take custody of all the properties of ANLCA, officially freeze all accounts in the name of ANLCA in all Banks through the courts and ease out those that have no business being in the National Secretariat immediately, before the Secretariat building collapses due to misuse, mismanagement and lack of maintenance.", adding:
"Anything short of this will only continue to beg the issue."
It will be recalled that at the peace meeting with the Nigerian Police, it was resolved that the two factions should appoint equal number of representatives to fashion out an AGM, whilst the status of the board with the CAC will be checked out as to how best to approach election issues.
That was not done before the CRFFN suddenly woke up from its seven monthsb expired and belated  intervention and imposed an AGM, deffering completely to one faction against the other.
It will be further recalled that Chief Henry Njoku and the others have been linked to controversial AGMs since 2019 when Iju Nwabunike, the then National president allegedly under the prodding of the former conveyed the Abuja AGM that led to Nwabunik'e 'sack' before he was forgiven and 'reinstated.' Then, followed the Chief Njoku 2020 Owerri AGM, which was declared illegal by a competent court of law.
Analysts posit that the Lagos AGM that is loading with the support of Mr. Government may go the same way; null and void.