BY GBOGBOWA GBOWA
Thugs believed to have been hired by the sacked and disgruntled immediate past national leaders of the Association of Nigerian Licensed Customs Agents (ANLCA) yesterday stormed the venue of the meeting of the interim National Executive Committee (NECOM) of the association, and sacked the engagement by chasing away everybody.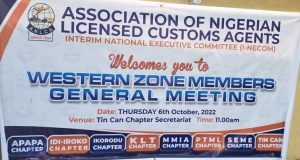 The incident which happened immediately after the opening prayer saw the daredevil hoodlums flogging, hitting and rough handling those in attendance, including the interim exco team led by Mr. Pius Ujubonu and Secretary of the Board of Trustees (BoT), Prince Taye Oyeniyi, all of whom scampered for safety, falling and getting up.
For upwards of ten minutes, the Seaview Property (NPA Complex)  which house the Tin Can Island Port Chapter Secretariat and venue of the meeting was in panic mood as everybody ran helter-skelter, while the hoodlums in their large numbers wielding dangerous weapons destroyed canopies, tables, chairs and vehicles belonging to members of the association.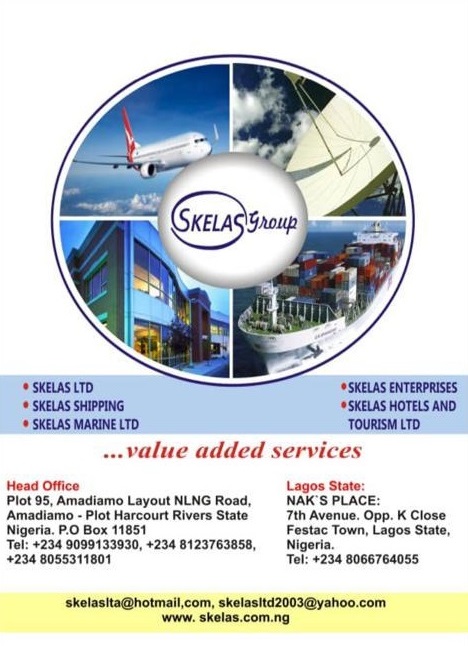 Surprisingly, two gun carrying police officers deployed to provide security at the meeting were seen shivering in utter fears as the thugs ran roughshod over the place, molesting anyone at sight.
The meeting was the first general meeting being organized by the interim NECOM which was fixed for Tin Can Island Port since its National Secretariat at Amuwo Odofin has been locked up by the Nigerian Police.
The attack believed to have been led by a disgruntled factional chieftain of the association operating under the Tin Can lsland chapter, saw some of the press men in attendance also sustaining minor injuries during the pandemonium.