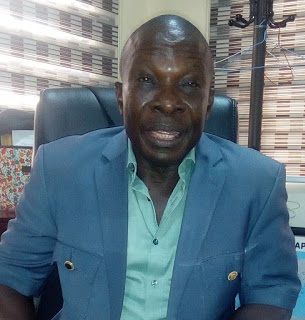 ANLCA crisis will end when Nwabunike learns to respect law and tradition – Elochukwu
Former National President of the Association of Nigeria Licensed Customs Agents (ANLCA) and Member, Board of Trustees (BoT), Sir (Chief) Ernest Elochukwu have said the only underlying challenge to the peaceful resolution of all matters bedeviling the association is the seeming intransigence of the incumbent National President,  Tony Iju Nwabunike. 
Elochukwu in this interview with our Editor-in-Chief, Eguono Odjegba, repudiated suggestion that he and the other board members should submit themselves for an AGM to re-contest board membership, noting that its tenure remains valid.
He argue that any form of opposition to the tenure of the current BoT is promoted by former Chairman BoT, Chief henry Njoku and Nwabunike, and accused the latter of buying the BoT problem, instead of focusing on his job.
He further notes that as soon as Nwabunike plays by the rules, desist from interfering with the board affairs; respect norms and tradition, and submit to peace initiative promoted by the BoT, ANLCA's crisis will fizzle away.  Excerpt:

At the just concluded meeting by the BOT with the members and executives of the Western Zone, some dissenting voices appear argue that your group is merely seeking to authenticate tenure elongation, is this correct?
Well, such thinking is simply without any iota of intelligence and reasoning. To start with, what are the benefits of being a member of ANLCA BOT in terms of finance or relevance? Most of us had been expending from our personal resources all these while. Perhaps, the man who indecently clung to the position of BOT chairman may give us a clue on such benefits. But the real issue is about principles, equity and good conscience. No doubt, the constitution stipulates six years tenure for trustees and I believe that none of us want to spend one day extra. But then, someone felt he was being smart by asking the court to declare us impostors on account of not being registered with CAC a responsibility that is not ours. And even when we got registered, they still held on to their shenanigans. And of course, those thinking the way you mentioned have what can be described as logic linkage deficiency. In other words,  they can reason and logic but they can't progress further.
Reason and engage in logical arguments but cant progress further, could you break it down sir?
For such people to think that after all those shenanigans exhibited by Henry  Njoku & co with overt support by Iju, we should just go on like hapless children denied their rights by their all-powerful peers, it is a defective thinking. It is tantamount to saying that nothing wrong happened and that's the crux of the matter. You can't treat people like that and feel all is well.
In a previous interview,  Njoku insisted he has served out his tenure and left and that only an AGM can give a mandate to a new BOT, what is your take on his declaration?
This is actually the type of misinformation and arrogance which has been peddled for too long and which unfortunately most had latched onto. Let Njoku and his cohorts tell the world if he (Njoku) was elected through AGM as BOT chairman. If it was the other members of the BOT that elected him chairman, why on earth would he oppose the same people electing another person chairman! Anybody who fails to adapt his mind to this crucial issue isn't thinking.
Njoku and Nwabunike have been selling the idea that those of you in the BoT are bitter over Emenike's inability to emerge president, and that BOT is using that as excuse to promote the ongoing crisis
This is nothing but balderdash. During a meeting arranged by the lawyers representing various parties, Nwabunike pointedly alleged that l led the five BOT members to support his opponent at the election and hence bitter that he won. I explained to the lawyers that it was a baseless allegation and this reminds me of an article I read some time ago that the problem in ANLCA is being sponsored by myself and Olayiwola Shittu. For a starter, I on my own won the most keenly contested and expensive Presidential election in the annals of ANLCA but I went ahead to extend hand of fellowship to my then opponent. Furthermore, I fulfilled my mission with my own personal resources to return the voice and relevance to ANLCA culminating in my taking the association to the nation's President. To most extent, Shittu equally achieved commendably as National President. Now, may I ask why we as past Presidents would be working against Nwabunike? Is it to ensure that his non-existing record does not surpass ours? I told the lawyers that what was on ground was a display of leadership deficiency because even when his opponent in the said election attended his inauguration, Nwabunike rather than move on with leadership plunged into an inquisition in the Western Zone to identify those who didn't vote for him!
Talking about your tenure, many agents I talked with expressed the wish to see the return of that era when the operational interests of the agents are protected. What did you and your successor do differently.
It is all about capacity and resolve to give effective and selfless leadership. I have always believed that the reason for the existence of an association is to protect the interests of the members in the course of doing their business. Some of those in the NECOM today were chapter chairmen when I was National President and they were able to square up against the various interests in the clearing process in order to protect our members based on the backing they got from me. I was able to shun the overtures made to me for personal aggrandizement so I could tackle the rot. When the leader is focused and not self centred, the sky is the limit. So that is the long and short of what I feel L and Shittu did differently. We were committed and focused, and hadn't time to chase shadows.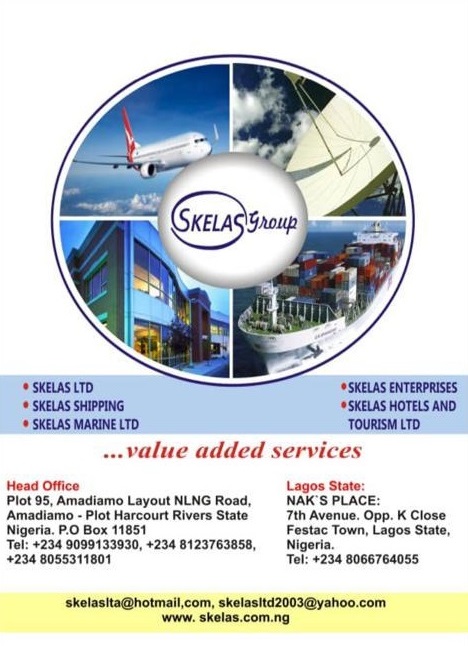 Well, this misunderstanding is giving ANLCA a poor image, what is the way out?
Many people, some well-meaning, have asked me this same question as if I have control over all the parties involved in this imbroglio. However, I believe that approaching the issue with sincerity and humility will help. For instance, the haughty disposition of Nwabunike who went on to literally "buy" a problem that wasn't his is certainly not helping matters. Again, the decision of certain people to believe that going to court by Dim Ogbuagu to declare us impostors does not matter is one of the highest insults to be hurled at a people.
How did Nwabunike bought the BoT problem?
You see, many people have been commenting on this problem without understanding the efforts some people have made. For instance, at various opportunities, I had personally advised Iju Nwabunike to face the job of being the National President and leave the BOT problem to sort itself out as early as April 2018. At least, I recollect having such chat with him at the occasion of the former Anambra State speaker's marriage anniversary.
But he and some of his supporters believe that the BoT problem was affecting his performance as National President?
How? He doesn't need the BoT to carry out his duties as National President. Besides, if he towed a neutral line in this matter, resolution would have been easier. Nobody amongst us five was bothering about Nwabunike despite his prevarications until he made a pronouncement that he only recognised the BoT leadership of Njoku.
He did?
He did, maybe you didn't follow. The BoT elected Mustapha its chairman, instead of swearing him in, he started playing clannish and low politics, and asked that Njoku be given nine months grace period to vacate office. What do you call that? Of course we thought we should homour and honur him as president and settled for three months exit grace period for Njoku to leave peacefully. After that time, he and Njoku came up with barefaced arrogance and as president he was talking about having the board election afresh where he would be present in other to recognize whoever emerged winner. So at various intervals Tony set himself above the institution. Do you know understand why I said he bought the BoT problem?
A day after the BOT peace-exploring meeting in Lagos, Tony Iju and his lieutenants announced they were preparing for BOT, Eastern Zone and Western Zone elections alleging that the court order got by you people has expired?
Like I told some friends who came to see me from their camp, the interesting thing about Law practice is that it allows for divergent interpretations. I was told that it was lawyers who assured them the order has expired but they themselves, did they bother to read the order? There are things you don't need a law degree to understand and assimilate! Again, I learnt that one point in their puerile argument was that they wouldn't have been in the National Secretariat if removed by a court order. That's the Nigerian mentality where might is always taken for right. Again, the Nigerian situation where it is for a judgment beneficiary to enforce it without which it may never be enforced makes some people disobey court orders with impunity. Of course, they could be flushed out of the Secretariat, but we want the law to take its course.
 Talking about the Secretariat, the NECOM has been accusing you people of masterminding the recent attack there?
I, for one, did not have any inkling about that incident. For me, it's senseless hence I believe that no member of the BOT would have a hand in it. To start with, we are the custodians of the instruments and assets of the Association hence it would be nothing but sheer madness destroying the very property that falls within our purview to safeguard. The only thing I've noted is that unlike the Eastern Zone where we embark upon a project with collective understanding and agreement, a handful of individuals can decide and embark on any action in the Western Zone. By the way, a lot of ANLCA members are outraged at the ineptitude, lack of focus and criminal rascality of Iju and co and are urging we take more stringent actions but we are cautious because we don't want the fabric of the Association to be affected.
That is very patriotic and reassuring to hear, but we have a situation where the board is suing for peace and the national leaders are breathing fire and seeking for war. How do you reconcile the two opposites, peace and war?
I think that what is important is that we in the BoT stands for peace and we will not waver until peace is secured. It is our considered view that we should continue to negotiate and cultivate peace, because we still believe that what is happening is a family affair. No well meaning member of   a family opts for war without end when there are prospects for peace. I believe that those calling for war through irreverent insistence on faulty logic and infantile posturing are misguided. Nobody has monopoly of mischief, and the board will continue to cultivate peace initiative to the extent of tolerable limit.  Iju and co cannot hold ANLCA to ransom, they were voted into leadership position to bring progress to ANLCA and to further the occupational interests of members.