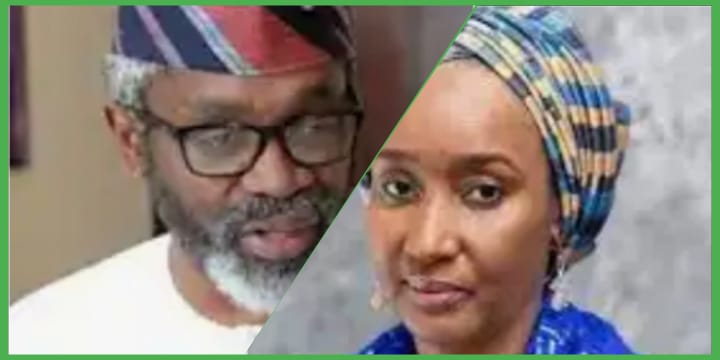 Another Daylight Robbery: House of Reps Proposed N385bn Special Ecological Fund (1)
BY EGUONO ODJEGBA
Nigeria in 2018 established an Ecological Fund, to among other primary phenomenon like natural disasters, address the challenge of flooding. It is instructive to know that the beneficiaries of the funds are the National Emergency Management Agency, Ecological Fund Offices, and the Presidency.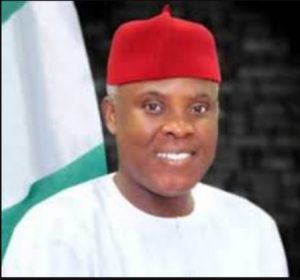 For administrative reasons, the Fund is maintained under various titles and sub heads, essentially to promote transparency and accountability. About a week ago, the House of Representatives carried out two separate business sessions, both of which focused on above development, no doubt, on the face of it very germane to our socio-economic survival.
First, the House of Reps Committee on Inland Waterways faulted the National Inland Waterways Authority (NIWA) 2023 budget, for purportedly failing to make a budgetary provision for a sub head in flooding matters, during the agency's budget defence hearing in Abuja.
With the bearing of an apparently pained and concerned patriot, Chairman of the Committee, Hon. Patrick Asadu reportedly noted that as such, the budget was incomplete and not in tandem with the requirements of the agency. However, those versed in parliamentary analysis have said his nuances fit more of a lobbyist with an instinct of an agent provocateur, as his intervention fitted mere observation, in passing.
Pundits explained that to fault NIWA not only presupposes a charge about dereliction of duty which should attract some sort of direct upbraid and the demand to fix what has been left out, which in this material case is NIWA's failure to submit a mandatory flooding financial outlay for budgetary consideration, as it were.
Rather, what appeared to have happened was that the Committee in a roundabout approach merely lamented the fact that the NIWA Act is either devoid of a statutory flooding financial outlay, or else, such financial outlay is too lean to address current realities.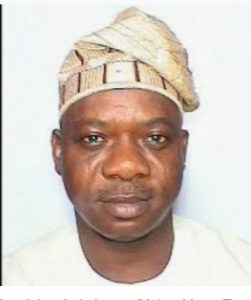 While lamenting above situation, the committee chairman said: "We put money where money is not needed and abandoned where money is needed. You know what flood did to Nigeria few months ago. As we speak, that NIWA budget has no provision for flooding.
"What it means is that those things taken over by flood are still going to be taken over by more floods. We are doing nothing about it because the budget envelop system that we are adopting does not make provisions for emergencies. Climate Change means these things will keep getting worse, so why are we not reacting to it", he asked.
But let us ignore the manifest conflict contained in the House of Reps claims and instead seek to explore the possible motives. Reports indicate that the House of Reps on the same day mandated its Committee on Appropriations to tap into the Ecological Project Office (EPO) domiciled in the Presidency. According to the 2023 budget records, the Ecological Project Office sought for N200billion allocation, purportedly to address preparedness for flooding, mitigation, response, recovery and relief packages; believed to be pending for consideration by the National Assembly.
The green chamber didn't stop there, it asked the Federal Government to urgently release N5billion into the already created Special Ecological Fund Account of each of the 36 states and the FCT, to mitigate the effect of the recent flooding across the country. Plus the FCT Abuja, the proposed amount comes to N185billion.
This is even as the lawmakers enjoined the executive arm of government to immediately submit a supplementary budget of N100 billion or more, for the EPO, primary as intervention fund for mitigation, recovery and relief programmes across the country.
Above reportedly followed the adoption of a motion of urgent national importance by Hon. Henry Nwawuba and Ibrahim Isiaka (Ifo/Ewekoro Federal constituency, Ogun State), on the need for strategic planning to prevent the reoccurrence of flood and erosion disasters in Nigeria in 2023, and beyond.
Hon. Nwawuba, representing Ikeduru/Mbaitoli Federal constituency, Imo State in the lead debate, informed the House that 33 out of the 36 states and the FCT were recently ravaged by flood, in which over 600 people died. He added that over 1.4 million people were displaced while  about 2.5 million people are in  need of humanitarian assistance with over 60 per cent them being children.
According to Hon. Nwawuba, "Most of the affected states are agrarian economies which raises concern about impending food crisis, with 110,000 hectares of farmlands completely damaged, Olam Rice Farm submerged worth over $15m, 10 hectares of rice farm submerged in Kogi State. Transportation of food and other essential products such as petroleum products affected by the damaged roads and bridges and food inflation which is already of record high (23.3%) as at early November will increase further.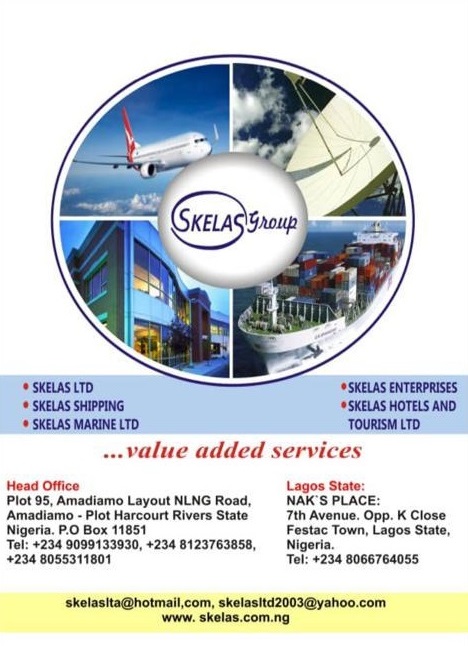 "Currently, a bag of 50Kg rice cost about N48, 000, up by 48.8%, while a bag of maize used for animal feed is about N29, 000, up by 93%."
He recalled that in 2012, 32 out of 36 states were affected by flooding with 363 people killed, over 2.1 million displaced, about seven million people affected, with a total loss estimate of N2.6 trillion recorded.
The lawmaker expressed concerns that the country seemed to be unprepared for climate change with a ranking of 162 out of 180 countries in the environment performance index, noting that Nigeria may experience food, humanitarian and health crises and revenue shortfall in the New Year, 2023.
Sadly, while members of our National Assembly are engaged in their routine hustle to continue to empty the national purse in pursuit of endless funding of bottomless and repeated failed projects and programmes for which they are directly and indirectly responsible. Shamelessly and arrogantly, they assume they can dig legislative pits through inter-institutional conspiracy and manipulations, to regularly and fraudulently move out funds from the system.
Nigerian lawmakers have been so emboldened by the masses nonchalance, shocking acquiescence and alarming level of permissiveness that they think they can continue to do as they please with the public treasury, designed in reality to simply their greedy appetite in the name of state programmes and public works. While ingeniously fronting for the funding of the so-called special ecological projects, these lawmakers cannot avail Nigerians an up-to-date simple record keeping of monies that has so far been released for these purposes since 2015.
They are adept at budgetary engineering, debate and passage, plus of course their legislative oversight functions on same, but never capable and forthright when it comes accountability and enforcement.
As lawmakers, they wax competent and seemingly unremitting when they mobilize to the legislative oversight trench where they deploy considerable passion, subtle blackmail and coercion to negotiate their own 'piece of the cake' through open-ended legislative nuances. Thereafter, they become dumb, deaf and blind on how allocations were expended, until it is time again for a fresh round of tricky two-ways business negotiations, nay, legislative scrutiny.
It is instructive to note that at the time the legislators are engaged in this monkey business and schemes to vote monies through unreliable secondary channels for corrective flooding programmes, they did not deem it necessary to demand for budget allocation implementation report from the primary service executors, the Ministry of Humanitarian Affairs, Disaster Management and Social Development, to determine what the humongous allocations given to the ministry did with what it received.
This is the same ministry that recently got into a fight in the bid to determine which state qualifies to be admitted into the flood financial window; just so that they and their counterparts in the executive arm of government can continue to vote for and warehouse public funds that are never accounted for.
Recall that while the presidency reacted to calls by some quarters for the for Minister of Humanitarian Affairs, Ms. Sadiya Umar-Farouq to resign for claiming that Bayelsa State was not among the 10 most affected states ravaged by recent floods in the country, the presidency arrogantly stated she will not resign, describing the demand as inappropriate.
While in other clime, a serious government and a purposeful legislature would have since called Ms. Sadiya Umar-Farouq to account for her ministry's utilization of its fat budget allocations; our own Aso Rock and Apo Quarters operators went farming for reasons to absolve her of any wrong doing; even as they scheme to deploy lawfully instruments to move out another N385billion to reward their collective failure and regime of unaccountability.
Perhaps also, questions must be asked at this stage, whether NIWA that provided them the window to explore further financial votes have the statutory mandate to serve as emergency flood undertakers, as our House of Reps would want us to believe.
Can the House of Reps Speaker, Hon. Femi Gbajabiamila and his committees' leadership team mount the public podium and declare emphatically and without equivocation that NIWA is so empowered; and therefore, their recommendations and proposal legitimate and altruistic?
But then, that brings us to the question of existing Ecological Control, Funding, Implementation/Execution and Evaluation. It is unclear, between the federal, state and local governments, who are in charge of disasters such as flooding, management and control.
It is about time Nigerians knows who does what, where, why and how? We must restore sanity, focus and accountability; it cannot be business as usual. Of course while it is understood that disasters such as flooding is segmented and delineated for ease of administration and control given the nature of these happenstances; the legislature and executive must agree about the contingent authorities; primary and emergency.
Even though this government has a reputation for arrogantly ignoring the citizens each time issues of accountability are raised, Nigerians must demand explanations what the Humanitarian Ministry and Ministry of Water Resources did in the past five years to prepare and mitigate the recent catastrophic flooding.
What underpins the receding massive over flow, which negative spill offs has never been as cavernous and eerie as experienced lately. The overflow, disruptions and destructions across the country was as confounding and erratic as the number of control systems involved; believed to have more than any other time raised the flag of fraud and leakages. How can this be corrected?
TO CONITUNUE TOMORROW