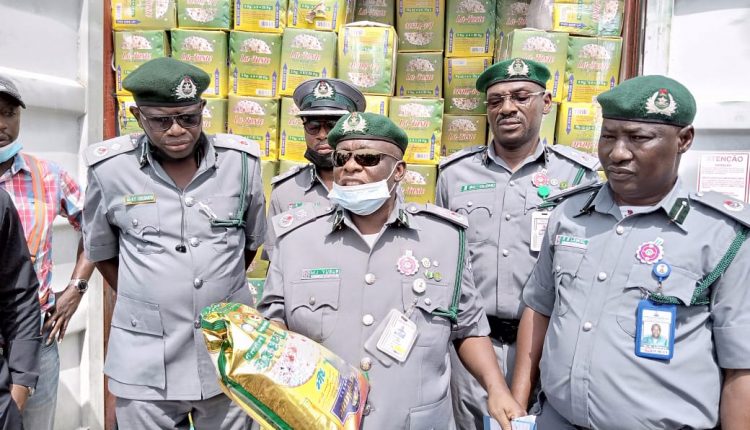 Apapa Command Lands 13 Offensive Containers in Nov
Says Open Imported Rice, Impunity Taking Too Far
BY EGUONO ODJEGBA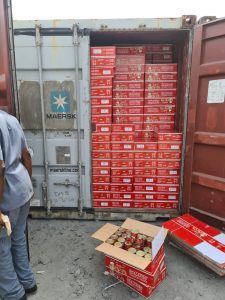 The Area Controller of Apapa Command of the Nigeria Customs Service, Comptroller Malanta Yusuf has frowned at what he described as importers disregard for the nation's fiscal policies and apparent impunity for the customs prohibition lists, noting that the customs service have the capacity to respond appropriately to  all  acts of trade violations.
The area custom boss who showing news men around 13 containers of imported goods at two of its terminals, ESS Libra Terminal located at Ikorodu and the APM Terminal within the Apapa Port, expressed shock about three containers fully loaded with foreign par boiled rice.
According to him, "You can see that this containers are fully loaded with rice, there was even no attempt to conceal them, this is a display of impunity.
"Customs trade is guided by laws and we have the customs prohibition laws. Government is promoting local rice production and there's absolute ban on foreign rice.
"These importers are testing the will of government and we have the capacity to respond to any kind of impunity within the import value chain."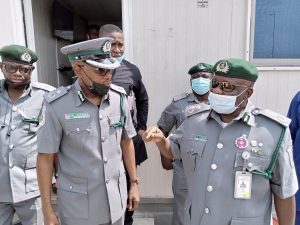 At the lkorodu Terminal, containers, while one of the 2x20ft containers is filled with 5 kg bags of Basmati rice, the second container  was loaded with about 60% food flasks, which was used to conceal cartons of 120mg of Tramadol.
Yusuf said the rice have a Duty Paid Value (DPV) of #25.8m while the tramadol has a total value of #18m.
He explained that the rice was imported from China and the tramadol from India.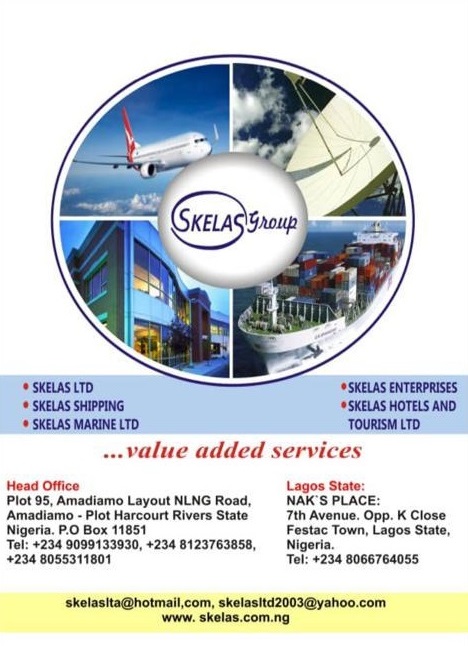 He further explained that no arrest have been made on the seized items because the imported used fake addresses, but noted that investigation is ongoing to identify the culprits.
While 2 of the 10x20ft seized containers at APMT Terminal are fully loaded with 50kg bags of rice and parked with unmarked sacks, 2 carried unapproved medicaments, with a combined DPV of #78.3m.
The other seizures include tomato paste, used clothing, animal and human medicaments.
The Apapa Customs boss put the combined DPV of the 13 containers seized within the period under review at #285m.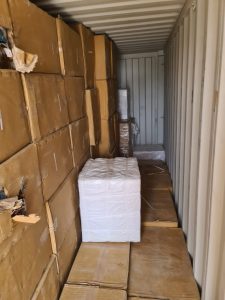 He also disclosed that the command intercepted a total of 97 containers in breach of trade rules between January and November this year, with a DPV of #17.5billion.  He said some of the high profile seizures  include 46.55 kilogrammes of Cocaine concealed in two vessels, MV Karteria and Chayanee Naree, with a street value of #13.2 billion.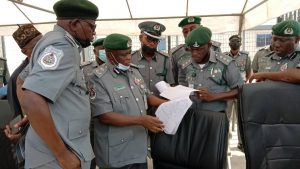 The various items seized over these months include Captagon pills, Cocaine, Tramadol, Codein syrup, Foreign parboiled rice, Tomato puree and Used Clothing.
In addition, the command made a record breaking revenue collection of #89.7b in November 2021, which represents the highest revenue generated by any command of the Nigeria Customs Service within a month.
This is even as the command collected a total of #784.8b between January and November 2021.
He urged the trading public to be more sincere in their declaration and to pay accurate duty, even as applauded
compliant traders, noting that the level of compliance has risen to about 70%.