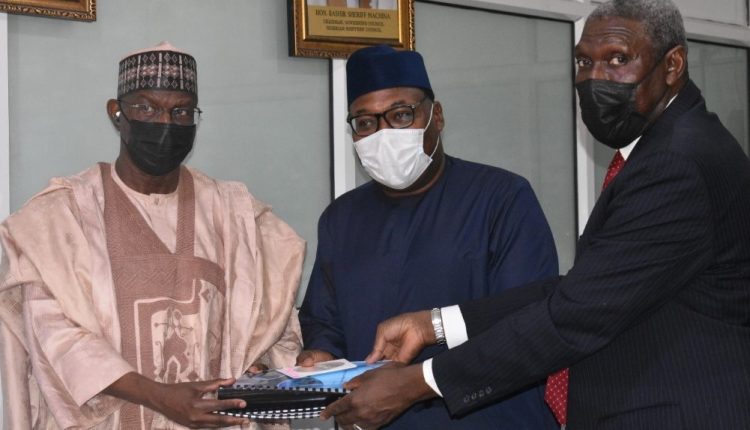 Bello defends IDP approvals
As stakeholders express concern over inactivity
After what appears as an endless wait by operators of about seven Inland Dry Ports (IDPS) across the country to secure operational approval, observers and stakeholders' have started grumbling, urging the federal government to grant the IDPs the necessary  clearance to allow them commence commercial activities.
The operators who are believed to have invested heavily in developing dry port facilities based on provisional approvals granted by the federal government, and having established same including the building of support infrastructure, some with bank loans,  are reportedly anxious to start activities, but unable to do so, in the absence of approval by the federal government.
Reacting, Executive Secretary/CEO of Nigerian Shippers' Council (NSC), Mr. Hassan Bello explained that the federal government remain genuinely committed to the ideals of the IDPs and is eager to give operators the nod to begin operation, but lamented that final approval for operation depends on connectivity of logistics, such as roads, railways and seaport terminals, believed to be lacking for some of the designated IDPs.
According to a report by a popular industry based newspaper, MMS Plus, the NSC helmsman debunked insinuation that some IDPs were politically motivated,  assuring that government could not have granted any IDP approval to establish based on political consideration.
However, findings show that recipients of the IDPs denied government claim about logistics interconnectivity as condition for been granted provisional approval, and lamented that rail piling interests on loans and tying down of funds.
Nevertheless, Bello explained the criticality of transport infrastructure and logistics interconnectivity to efficiently drive the IDPs.
He said, "There must be modern infrastructure and processes. There should be refrigerated warehouses, processing centers, connection to other crucial infrastructure such as rail, roads, etc. The dry port must reflect the economic ambition of Nigeria."
Bello was further quoted saying, "The dry port is more feasible when it's linked to the rail. It has a lot of advantage compared to utilization of trucks alone to transport cargoes. There would be more volume of cargo on the trains; it's faster, cheaper and more regular than the trucks. Trucking to Kaduna will take 3 days but with the train it takes less than two days and it is cheaper."
He said that at the beginning, he had wanted to insist that no dry port will get port of origin and destination status without rail connection but reconsidered the stand, on the realization that rail connectivity can be arranged the IDPs commence operation using the road as stopgap.
In the face of the present development, Bello reportedly stressed the need for emerging dry ports to in factor into their operational plans, allied services and complementary infrastructures, both for industrial and primary markets.
"We want dry ports to be filled up with companies that will complement each other. We would like industries to be sited there, banks, artillery services, factories, packaging and processing companies to package for export products, refrigerators for warehouses to serve cargoes that are temperature sensitive and the likes. In Kaduna presently, there is a semblance of this. The banks and industries are coming in and that is what we want for all the dry ports," he said.
Bello informed that the Council has been able to get the buy-in of African Export-Import Bank (Afreximbank) into IDPs operations, for provision of critical infrastructure that could grow the inland ports economy.
"We want dry ports to be the centre for exports, like the free trade zones. We should have a standard for export at the dry ports. With Afreximbank, we're trying to see that all dry ports are equipped to provide standardization, certification and other logistics that could be of advantage and they're really enthusiastic about it."
It will be recalled that of the seven IDPS so far granted approval to establish , only the Inland Container Nigeria Limited (ICNL), Kaduna is functional. The other approved dry ports include the Isiala Ngwa in Aba, Olori-Oko in Ibadan, Heipang in Jos, Zawachiki in Kano, Zamfarawa in Funtua, and  Jauri in Maiduguri.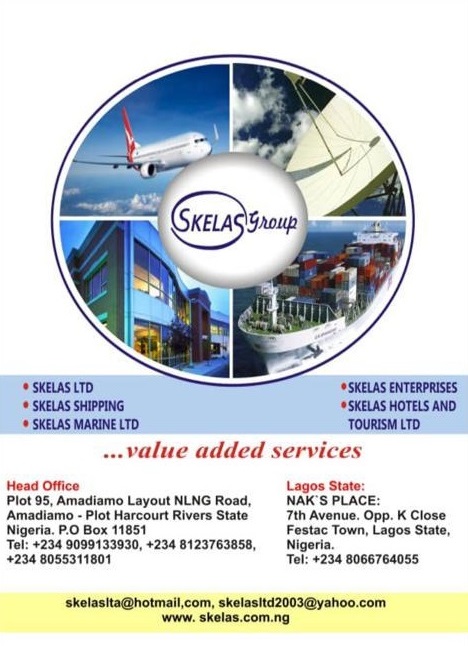 Although government was quick to grant provisional approval for the dry ports, the story appeared to have changed as operators who invested heavily are currently fighting the battle of their lives in keeping faith with loans obligations and other costs.
Although the dry ports project was designed to ease shipping processes, decongest seaports and create inland port system, those who invested in the projected have been fighting one battle after the other. One of the most curious obstacles thrown on its way was the demand by Customs to carry out 100percent physical examination.
The Nigeria Customs boss, Col. Hammed Ali (retired) had commanded that all containers destined for IDPs must be "unsealed, opened and examined" to ascertain the content and resealed before exiting the mother port.
Fortunately, after strident protest by key industry players, the Customs rescinded its earlier decision on the matter, noting that the service has realized that that the directive could lead to congestion at the seaports.
A circular by the Customs Headquarters (HQ/012/19) titled "Stemming Irregularities Associated with Transfer To Bonded Warehouses/Terminals", and signed by Assistant Comptroller General, A.O.B. Falade on behalf of the Customs boss said, "sight on the spot" of all transit goods shall no longer be carried out at the port of discharge but 100 per cent physical examination at the premises of final destination.
The earlier directive contained in Circular No. HQ/009/2019 dated 21st October, 2019, was thereafter, rendered nugatory, with the Comptroller-General of Customs noting that the implementation of sight-on-spot of transit goods ports at the port of discharge, could create additional clog in trade facilitation.
Ali however lamented that illicit movement of consignments and fraudulent use of bonded warehousing facility had been discovered by the management, adding that it had also been affirmed that the present practice and mode of escort in conveying transit goods from port of discharge to port of final destination purport to contravene the extant provision as outlined in the Customs and Excise Notice No. 7 (published in Government Notice No. 1603 of 1968).
"In order to stem these tide; the following guidelines are hereby put in place in addition to, and in accordance with the statutory requirements as provided for in Part IV of LFN 2004 Cap 45 (CEMA) and C&E Notices Nos. 9 and 10. Thus, you are hereby directed to note and be guided as follows.
"Operators of bonded warehouses must have final approval letters and must have renewed their licenses the current year; cargoes meant for transfer to bonded warehouses must conform to extant fiscal policy guidelines and must be under armed escort with relevant documents.
"Goods meant for transfer therein must conform to extant fiscal policy guidelines. All transfers of stemmed cargoes must be under armed escorts with relevant landing certificates issued, attested to by the officer-in-charge of enforcement at every bonded warehouse as well as the escort officers.
"Transires that are not part of the stemmed containers are not allowed to be transferred to bonded warehouses without the payment of Customs' duties and other charges at the port of discharge.
"Approving Customs Area Commands (CACs) must ensure the receipt of relevant loading certificates within 48hrs of transfer.
"A register showing details of all goods transferred to bonded warehouses must be maintained by all receiving and transferring area commands. All receiving and transferring area commands must ensure maintenance of corresponding registers by the respective bonded warehouses' operators.
"Monthly returns of all goods transferred to bonded warehouses must be made to headquarters by both receiving and transferring area commands. All extant laws on transit and transire goods must be complied with accordingly", adding:
"All escort officer(s) must insist on, and collect landing certificates at the final destination of the goods. The 'sight on the spot' of all transit goods shall no longer be carried out at the port of discharge but 100 per cent physical examination at the premises of final destination," he said.